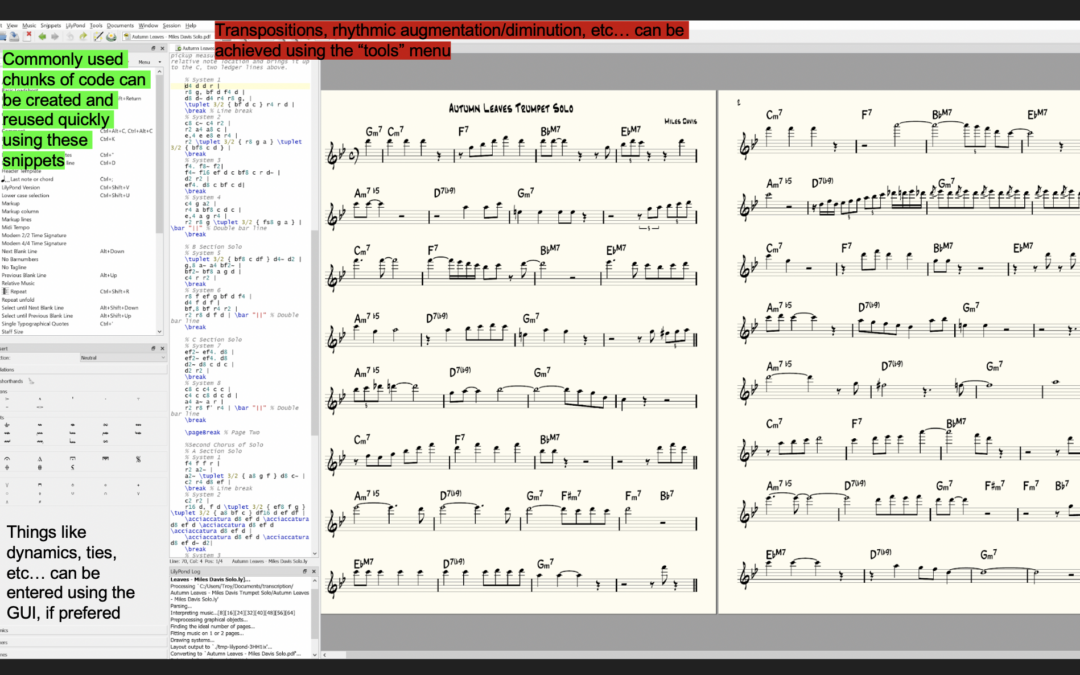 As NIU and the world around us deals with a global pandemic, artists continue to find ways to express themselves. In the College of Visual and Performing arts the learning and teaching hasn't stopped, it's simply evolved to meet the needs and limitations of the situation. Over the coming days, we'll be featuring how NIU students, alumni and faculty in the arts are continuing to do what they love.
Troy Nussbaum
Major: Master of Arts – Jazz Guitar Performance
Hometown: Bloomington, Ill.
"I have been holed up inside during this pandemic and have taken the opportunity to not only try and make progress with my jazz guitar playing but also learn a new and fun way to notate the recorded solos I have been learning from. I am having a lot of fun learning this musical programming language called Lilypond and just wanted to give my fellow musicians a heads up to its existence!"
An easy and free way to notate and transcribe

Are you a student, alumni or faculty member in the NIU College of Visual and Performing Arts with video of yourself performing or creating, or photos of a finished product? Use this form to share it with us.