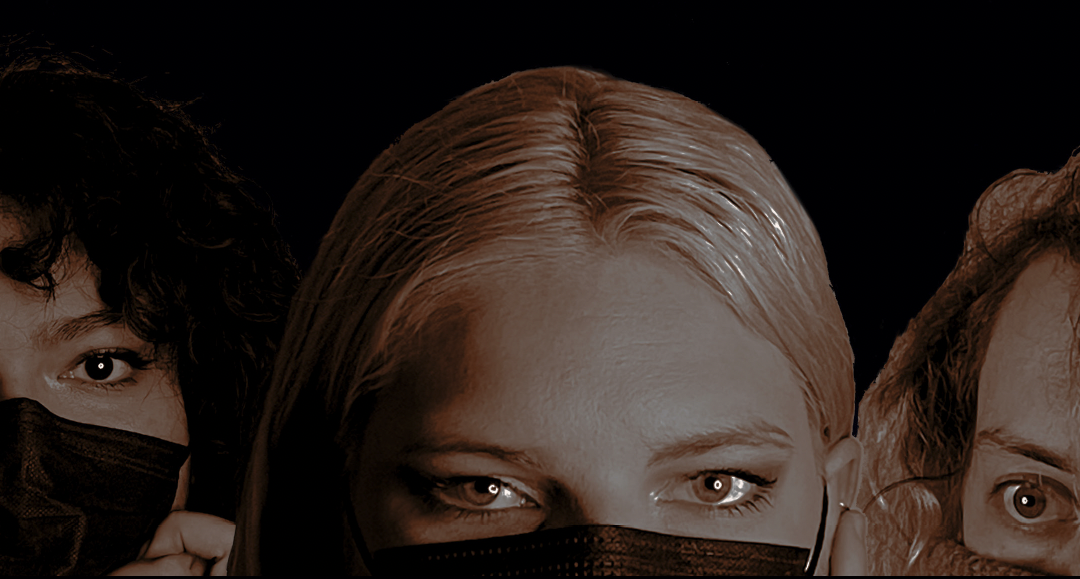 The NIU School of Theatre and Dance presents Edward II a new adaptation of the play originally written in 1592 by Christopher Marlowe, opening Friday, October 15. Frankie DiCiaccio authored this adaptation and serves as both director and choreographer. In recent years, DiCiaccio has directed NIU productions of Love and Information and Walk Across America for Mother Earth.
Edward II traces an imperfect monarch's rise and fall. The court becomes obsessed with the King's relationship with a male companion, inflaming political tribalism and hampering any chance at progress. Set in the not-too-distant future, against a backdrop of climate catastrophe and geopolitical turmoil, this new adaptation explores how a deluge of ego, greed, and the violence of gender prescription may pull us all under. The waters are rising, but all eyes are on Edward's bed.
Performances are held in the Sally Stevens Players Theatre in the Stevens Building on the NIU main campus Friday, October 15 and Saturday, October 16 at 7:30 p.m., Sunday, October 17 at 2 p.m., Thursday, October 21 and Friday, October 22 at 7:30 p.m. and Saturday, October 23 at 2 p.m.  Tickets are $7, and NIU students can attend free of charge by reserving a ticket in advance. Tickets can be obtained through the NIU School of Theatre and Dance Annette Johns Box Office.
Cast 

Sam Bliss (Spenser, Matrevis) is a junior BFA in acting candidate. Her past NIU credits include Angels in America, A Bird in the Hand, and Rogues' Gallery (Third Onion Series). Some of her favorite past credits include Hermione in The Winter's Tale, Queen Elizabeth in Richard III, and Aaron Kriefls and others in The Laramie Project, all at Commonwealth Theatre Center in her hometown of Louisville, Kentucky. She is very excited to share this play with all of you!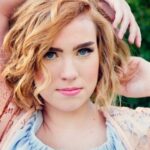 Caroline Byrne (Kent) is a fourth year BFA Actor at Northern Illinois University. You may know her previously as 46 in Sarah Delappe's The Wolves, and Marsha in Taylor Mac's The Walk Across America for Mother Earth. She is delighted to be wrapping up her training with such a rich cast of brilliant artists and people. She hopes you enjoy the show!

Kate Drury (Pembroke, Leicester) is a junior BFA Acting Candidate and Dance Minor. Originally from Nashville, Tenn., this is her second show here at NIU. She was previously seen in Fall 2020's Bird in the Hand. Catch her in the Fall Dance Concert: Best of Broadway later this semester!

Seamus Fleischman (Archbishop of Canterbury, Lightborn) a BFA Acting 3, is relieved to finally be back in person and a part of Edward II's marvelous cast (although he is still getting used to not wearing sweatpants every day). He has been seen in two other NIU productions: last year's Love and Information, and Town Hall. Both of which were performed with wildly different haircuts and in different U.S states. What a year.

Chlo Janisch (Lancaster/Fight Captain) is an actor combatant and fourth year BFA acting candidate from Twin Cities, Minn. Previous NIU credits of theirs include: Them Crabs, Troilus and Cressida, The Wolves, and The Resistible Rise of Arturo Ui. Chlo is thrilled to be making their return to live theatre in this topical production and hopes to continue sharing radical stories of the human experience.

Lauren Krelle (Baldock, Gurney) is a second year BA theatre studies candidate. She is incredibly grateful for the opportunity to participate in her first production with the NIU School of Theatre and Dance. She has enjoyed the training she has received through high school and while attending NIU.

JoLan Lacy-Jones (Warwick) is a senior BFA acting candidate here at NIU and this is her fifth show. JoLan is very excited and grateful to be part of a show with an amazing, talented cast. She is also happy that this is in her final year at NIU and she still continues to follow her dreams and strong passion for acting. JoLan's future plans after she graduates are to continue to act and hopefully perform on a big stage, also in hopes to see herself on the big screen someday performing alongside some of her favorite actors that inspired her to start acting. JoLan's favorite past roles: The Castle (The Innkeeper's Wife & Olga), Summertime (Mimi) and Bike America (Rorie).

Morgan Mallory (Margaret, Bishop of Coventry) is a third year BA Theatre Studies student and she is very excited to be a part of this production of Edward ll. Some other things she has been a part of are Northern Illinois University's production of Everybody as well as Crete Monee High School's productions of Mamma Mia and Noises Off. She hopes that you all will enjoy the show!

Savannah-Lee Mumford (Edward) is a third-year graduate student here at NIU. Off-Broadway: Stranger Sings!: The Parody Musical (Barb Holland (Original Cast)). Regional Credits: Into the Woods (Stepmother / Witch U/s) at Charlottesville Opera, Rock of Ages (Sherrie Christain) at ACT – Broadway World Nomination. NIU credits: Everybody (God), The Wolves (#7). Education: BFA Drama UNCSA. You can catch Savannah-Lee on the upcoming Original Cast Album of Stranger Sings!: The Parody Musical and on "This Podcast Won't Run A Week," a bi-weekly musical theatre podcast co-hosted by Savannah-Lee and childhood best friend, Kat. Listen on Spotify, Apple Podcasts, and more. —savannahleemumford.com

Noah Reilly (Mortimer) is a SAG-E, Meisner-based actor. He recently lived and worked in Los Angeles as an actor on television series such as Animal Kingdom, Black-ish, and Saved by the Bell. Previous theatre credits include Patroclus in Troilus and Cressida, Wesley in Time of Your Life, and Mulberry in The Resistible Rise of Arturo Ui. This show has been such a fun experience for Noah and he can't wait to share all his work.

Shraga D. Wasserman (Isabella) is a year three MFA in Acting candidate. A native of Iowa City, Shraga graduated from the University of Northern Iowa with a BA in Interdisciplinary Performing Arts with emphases in music, art, and theatre. They spent the following four years based in Minneapolis before relocating to pursue further training at NIU. Their favorite roles past include Moritz in Spring Awakening (Theatre Cedar Rapids), Marius in Les Misérables (TCR), Jamie in The Great God Pan (UNI), Peter in Peter and Alice (Candid Theater Co.), and Paul in Quilt: A Musical Celebration (MJP Theatrical / Candid NYC). Thank you for sharing in this experience.

Ryan Wyrobek (Prince Edward) is absolutely ecstatic to be playing Prince Edward in his first, in-person show here at the School of Theatre and Dance at NIU. He is a junior who is pursuing a B.A is Secondary English Education as well as a B.A in Theatre Studies. His previous roles have included being one of the many characters in the creative zoom performance project, Love and Information, directed by this show's same director, Frankie DiCiaccio.

Lilly Rose Zepeda (Gaveston) is a fourth year BFA Acting candidate at NIU. She has been seen previously as Ivonne in La Ruta, Angel in Angels in America, Anna in A Bright New Boise, and Greeter in The Walk Across America for Mother Earth. She's very excited to share this story and doing live theatre once again!
Production Team 
Frankie DiCiaccio (Director/Adapter/Choreographer) is an actor, theatre-maker, and arts educator who splits their time between New York City and Illinois. Previous NIU directing credits include The Walk Across America for Mother Earth by Taylor Mac and a virtual production of Love and Information by Caryl Churchill. This Spring, Frankie will direct Pink Milk by Ariel Zetina for The Theatre School at DePaul University. Frankie's directing and choreography credits also include projects at Club Oberon (Boston); the Steppenwolf Garage Theatre and Rabid Bat Theatricals (Chicago); and The Dare Tactic and LaGuardia Performing Arts Center (New York). Frankie and frequent collaborator Molly Shanahan (Artistic Director of the Chicago-based dance company Molly Shanahan/Mad Shak) are currently working on a multimedia book project exploring embodied artistry, lived experience and trauma, and rhizomatic, non-hierarchical forms of knowledge production. Frankie is a core faculty member in the theatre division of the National High School Institute ("the Cherubs") at Northwestern University and has taught at schools and universities across New York City and Illinois. Frankie received their BA in Theatre, Musical Theatre, and Spanish from Northwestern and MFA in Acting from the American Repertory Theater/Harvard University. More at www.FrankieDiCiaccio.com.
Evan Forbes (Stage Manager) is an alumnus of Northern Illinois University's School of Theatre and Dance, returning to assist in producing Edward II after stage managing Town Hall last spring. After graduation in 2017, he worked with the Utah Shakespeare Festival in a variety of technical positions related to sound and lighting. Upon closing their season, Evan worked with the Arizona Theatre Company as their production management intern. Having recently worked as Technical Director at the Holmes Student Center, he is currently working as Technical Director at the historic Egyptian Theatre in downtown DeKalb.
Aidan Murphy (Lighting Designer) Originally from Colorado, Aidan Murphy is an MFA candidate in Lighting Design. Recent designs include The Miraculous Journey of Edward Tulane at the CS Fine Art Center. Adam Rager (Technical Director) is a first year Grad Student with a BS in Theatrical Arts from The University of Southern Indiana '08. Over his 13 year leap between undergrad and Graduate School he works for Regional Theatres across America. He has also worked for National tours of Damn Yankees, Elf The Musical, Paw Patrol Live and Smokey Joe's Cafe. Adam is excited for his first Technical Director position with NIU SOTD.
Danielle Reinhardt (Costume Designer) is a second-year MFA in costume design candidate from Sycamore, IL. She previously designed Stage Coach Players' performance of The Little Mermaid (Egyptian Theatre) as well as the independent film The White Horse is Dead. Danielle has also earned her MBA at Elmhurst University and is a Senior Brand Manager for Ultra PRO Entertainment. Her motto is to never stop learning and never stop dreaming.
Finn Stumpf (Assistant Director)