As NIU and the world around us deals with a global pandemic, artists continue to find ways to express themselves. In the College of Visual and Performing arts the learning and teaching hasn't stopped, it's simply evolved to meet the needs and limitations of the situation. Over the coming days, we'll be featuring how NIU students, alumni and faculty in the arts are continuing to do what they love. View the entire collection of NIU Artists. Never. Quit. submissions.
Final project in Beginning Illustration (PART ONE). (See Part Two.) Students needed to create pen and ink drawings that best represent your view of current events/state of affairs.
They had to consider current social, political, personal, educational, environmental, and financial aspects. Because of COVID-19 virus, we are currently living through a historically significant event that has the ability to change how we interact with nearly every aspect of our life, from school to work to social gathering, etc.
We also are experiencing other significant changes, such as our political system, environment, etc. Illustrators are in a position to make powerful commentary about current events through visual imagery.
Lexi Escamilla
Quarantine
"This was inspired by the stay at home orders, which I spent alone. Most of my time was me dancing with my thoughts while corona looms in the air, which I tried my best to depict here."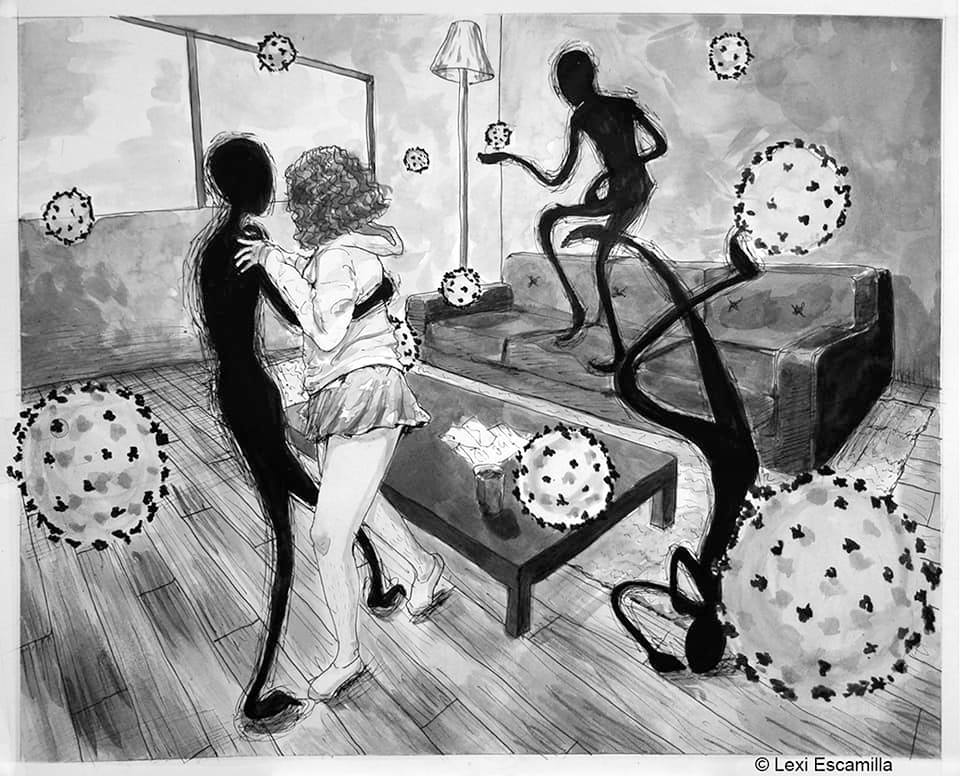 Heather Anderson
Quarantine
"With quarantine and the news, it feels as though my daily life is overtaken with the necessity of keeping things away from me such as people, illness, and menacing thoughts all due to the invisible threat of Covid."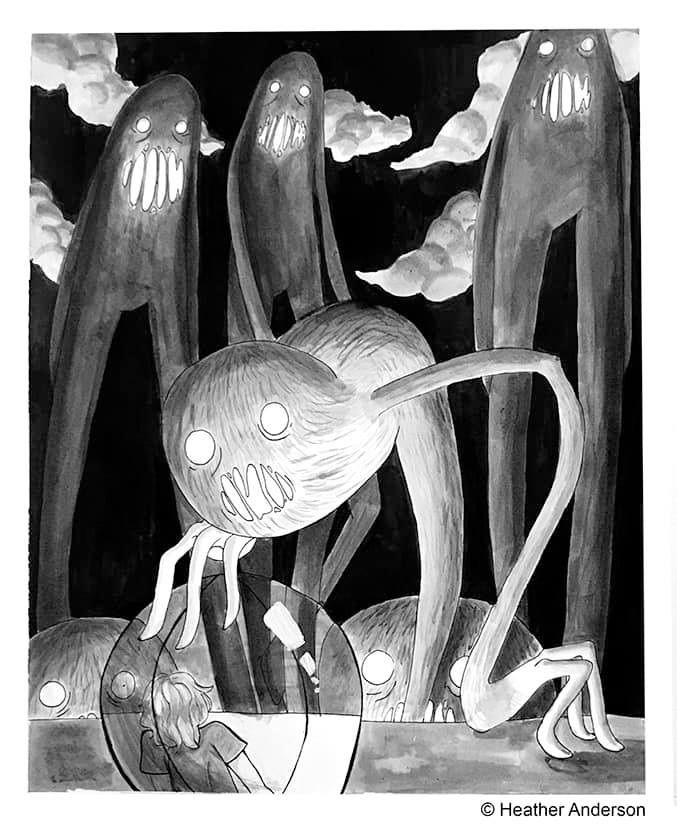 Caitlin Alejandre
Quarantine
"For my final project, I made my piece appear simple at first glance but the longer and more closely you look at it the weirder it gets (much like quarantine). The imagery in my piece relates to the items and feelings associated with the virus."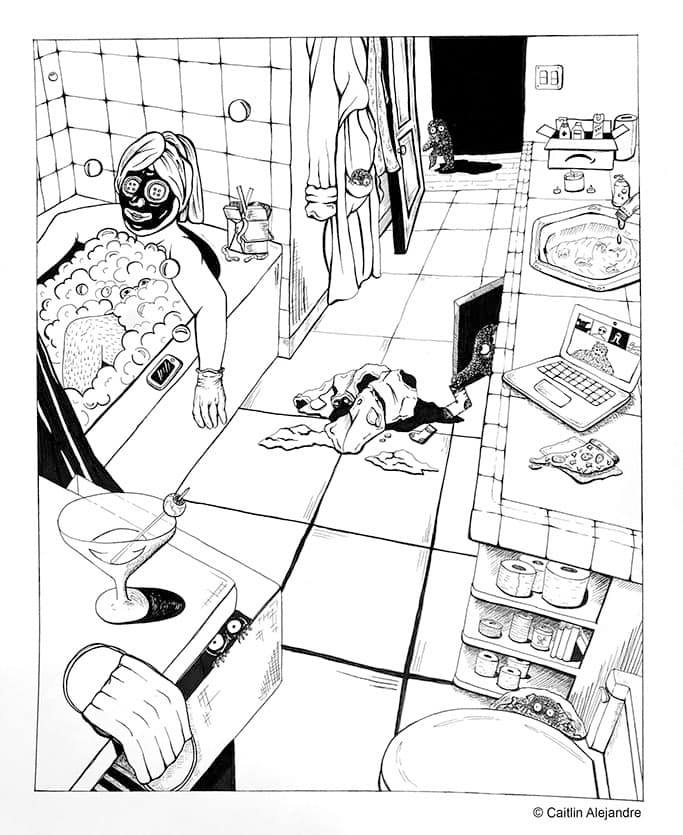 Ashley Martinez
Thankful
"Quarantine has allowed me to spend much more quality time with my family. We have shared more laughs and smiles."

Are you a student, alumni or faculty member in the NIU College of Visual and Performing Arts with video of yourself performing or creating, or photos of a finished product? Use this form to share it with us.