Theatre and Dance Huskie Spotlight
Huskie Spotlight: Elias Dennis, '24, M.F.A. in Theatre Design Tech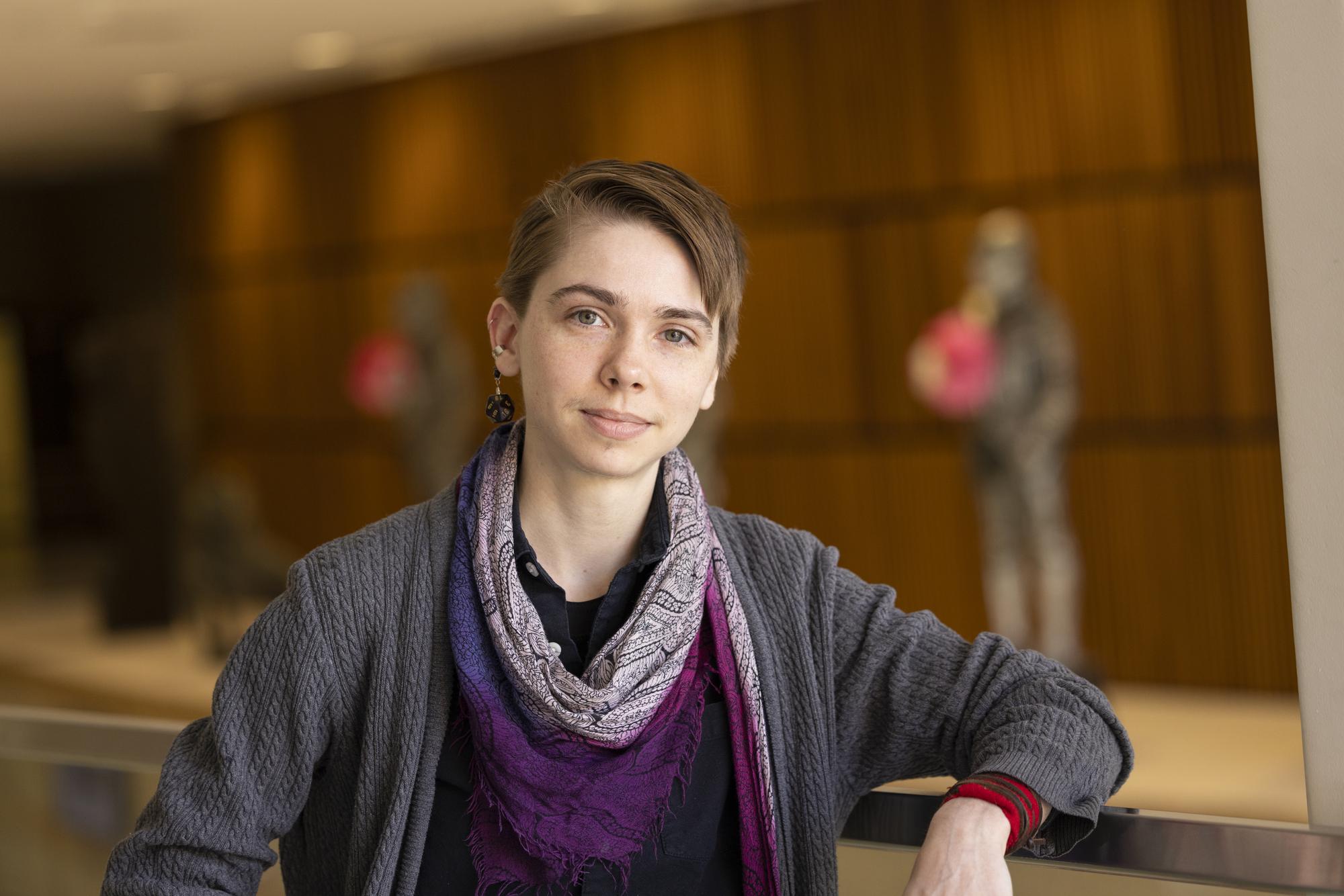 What did you want to be when you were growing up?  As a child, I was always reading, drawing, and telling stories. I wanted to be a nurse or doctor because both of my parents work in medicine. However, it became obvious that I never had the acumen for it. So I stuck to the things that I've always done in one way or another.
What is your major (and/or minor) and why did you decide on this course of study? I am in my second year of the MFA Theatre Design Tech Program. I received my B.A. at Southern Illinois University in Carbondale. I chose this field of study because of the opportunity to blend visual storytelling with audio or written storytelling appealed to me.
What is your favorite thing about the School of Theatre and Dance at NIU? The faculty are extremely knowledgeable in their fields and helpful. I've learned so much in the past year and a half, it's simply unquantifiable. I also enjoy the facilities. After years of sewing in cramped basements and closets, as well as years spend in sunless cubicles and musty courthouse record rooms (more basements), it's refreshing to see the sun when I'm working. The small things.
How have you connected with other students at NIU? I've connected to other students in the School of Theatre and Dance through classes, working in the costume shop, and of course, working on productions. We have a lot of committed and hard-working students here. Seeing their work and their progress is inspiring.
Why did you choose to study in the NIU School of Theatre and Dance? After obtaining my B.A., I spent seven years working in real estate and banking for stability. I decided to return to school because I realized I needed to prioritize my creativity. I needed more time to prioritize my creative process outside of a demanding desk job.  And I needed to get out of my personal and private vacuum – both of which are exceptionally hard when you're in a cubicle crunching numbers 40-60 hours a week. I'm extremely grateful to Jeremy [W. Floyd], Lori [Hartenhoff], and Clare [Richey-Kaplan] for seeing and acknowledging my potential in this program.
Who has been one of your favorite instructors/professors and why? What course do they teach? Jeremy has been mercifully patient with me while simultaneously challenging me both in class and in my work. I respect him as an artist and a teacher and I admire his ability to meet each student at their level to provide the feedback they need.
Where is your favorite spot on campus or in the community?  The retaining wall outside of the costume shop in the Stevens Building.  There's a shady tree. It's a lovely place to have lunch between classes and shop and unwind for a few minutes before getting right back into the thick of whatever we're up to at that given time.
Are you involved in any student organizations or extra-curricular activities? I work in the costume shop so I'm involved in every theatre production that has shop support in one way or another. Be it design, or stitching, or getting my hands dirty in crafting shenanigans.
What advice would you give to a student who is applying to colleges? The people who notice your work, notice it for a reason. Keep that in mind.
Coming to college, what is something that you have had to learn to do differently? I had to learn how to set aside a little personal time every day, even if it was only half an hour; drink coffee in silence, or close my eyes and listen to music. Without that, I find myself prone to burnout.
What do you do to relax or recharge? When I'm not telling stories, I'm an avid consumer of stories. This can take the form of books, comics, movies, tv shows, the Critical Role podcast, but mostly video games. I find that the interactive storytelling of video games help me by giving me new story parameters to think about while also allowing me a form of limited creativity in the choices I make within the framework of the story the game is telling. The story is the game developers' – but it's also mine. This form of creative sharing, along with playing table top role playing games with close friends, is a special kind of creative sharing. Something that I find especially refreshing when I'm having dry-sponge days.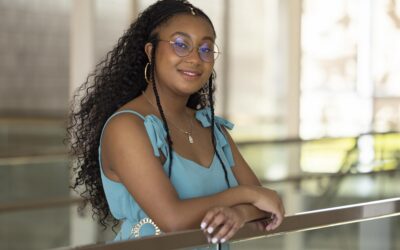 Theatre and Dance Huskie SpotlightHuskie Spotlight: Caitlyn Kern, '22, B.F.A. in Theatre Arts Design and TechnologyWhat did you want to be when you were growing up? Growing up I wanted to be many things, a cowboy, a forensic scientist, a musician, or a professional...