Theatre and Dance Huskie Spotlight
Huskie Spotlight: Caitlyn Kern, '22, B.F.A. in Theatre Arts Design and Technology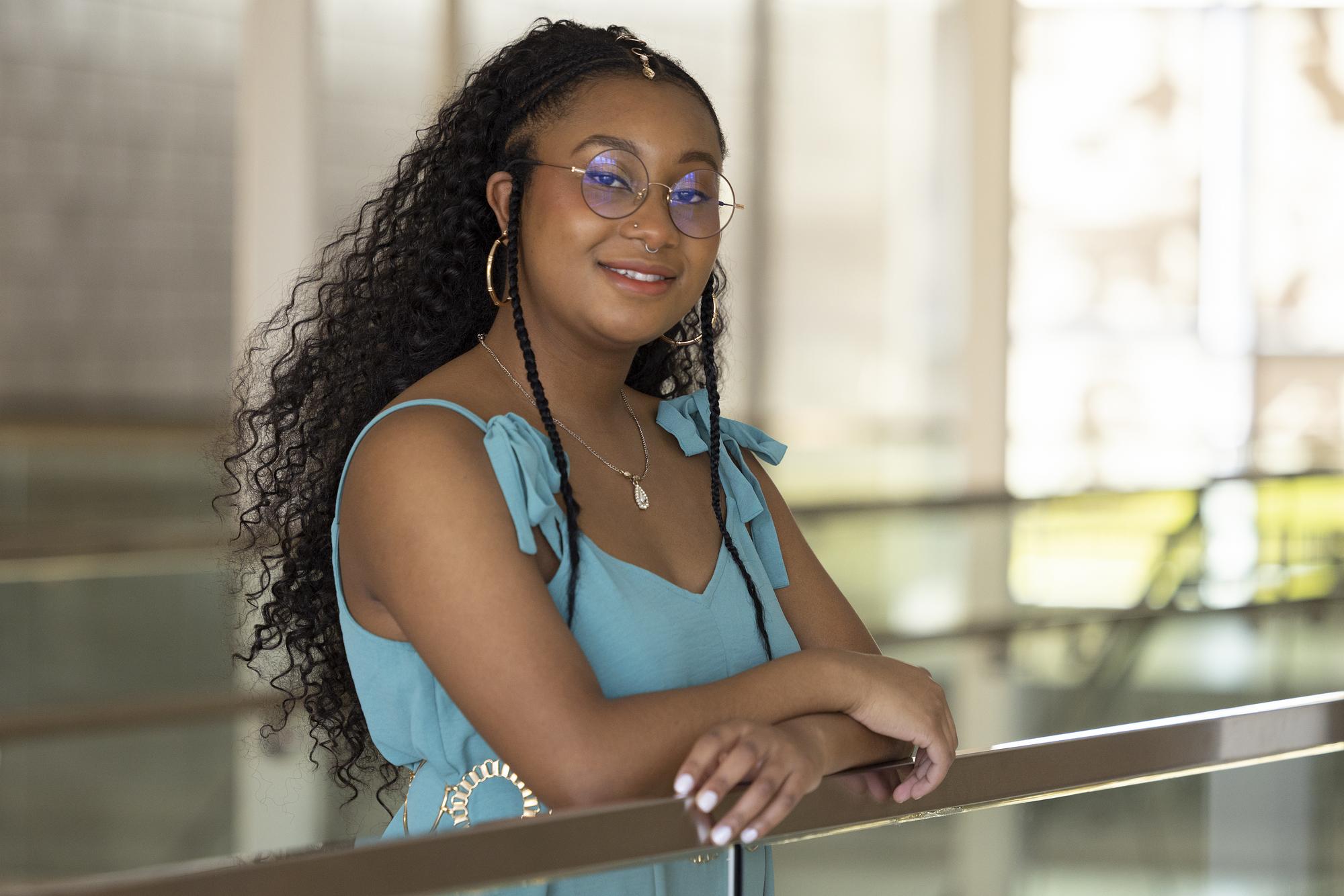 What did you want to be when you were growing up? Growing up I wanted to be many things, a cowboy, a forensic scientist, a musician, or a professional gamer. I had many interests so as I grew older, I had to narrow them down. Now with my major, I can just dress up and pretend to be those things if I want to.
What is your major (and/or minor) and why did you decide on this course of study? I'm in my last semester of the BFA Theatre Arts Design and Technology program. Originally, I came to college as a music major but once I learned about the theatre program here that swiftly changed. I've always had a passion for costumes because of my love of cosplay and theatre so it just seemed like the right place for me to be.
What is your favorite thing about the School of Theatre and Dance at NIU? My favorite thing would have to be how diverse the curriculum is. We're required to take courses outside of our emphasis and throughout the school year we put on productions that allow us to have experience working in the field. I had a lot of fun seeing how the different parts of theatre work and it allowed me to pick up new skills and interests.
How have you connected with other students at NIU? All of the students in the SOTD are very friendly and we work a lot with each other due to the productions. I've also made friends outside of my major thanks to extracurricular activities, work, and shared interests. Thankfully there are a lot of people that are nerds like me.
Why did you choose to study in the NIU School of Theatre and Dance? I had been cosplaying for a while before coming here. I enjoyed acting as my favorite fictional characters and making props and costumes. I also participated in my high school theatre productions which grew my love of costumes even more. It was a really big passion of mine, but I didn't have all of the skills I wanted. When I learned about the NIU SOTD program it just seemed like I belonged here. I've gained so much knowledge and so many friends I'm glad I was able to have this opportunity.
Who has been one of your favorite instructors/professors and why? I'm not sure if I have a favorite instructor. They have all been wonderful and have taught me many invaluable lessons, but I have had the most classes with Lori Hartenhoff. She teaches the majority of the costuming classes in the program. Her skill set is immense! I'm always learning something new from her. She's also very funny and is great at troubleshooting problems.
Where is your favorite spot on campus or in the community? My favorite spot on campus is the Holmes Student Center! There are plenty of things to do and snack on there. They also host a lot of free student events. It's a great place to meet new people and hang out with your friends
Are you involved in any student organizations or extra-curricular activities? Besides being heavily involved with the SOTD productions I am also part of multiple honor societies the most recent being Phi Kappa Phi. They have really celebrated my accomplishments and made me proud of the things I've done here. I was also a part of the NIU Huskie Marching Band during my first year here. It was very taxing work but I made a lot of friends and it grew my love for NIU.
What advice would you give to a student who is applying to colleges? Look into every program that interests you! There are a lot of options so don't limit yourself to one thing. Look at scholarships you're probably eligible for more than you think. Also, ask as many questions as possible throughout the process.
Coming to college, what is something that you have had to learn to do differently? Socializing! It's a bigger community with a lot of different people. I learned that most people are just as weird and anxious as I am
What do you do to relax or recharge? I walk around campus playing Pokémon go with my friends. It's good exercise and a lot of fun. The area by the lagoon is beautiful and has many pokestops.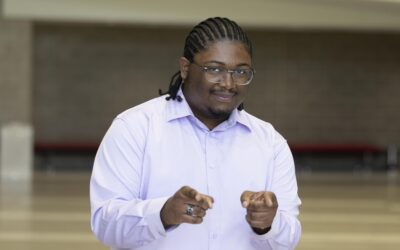 Theatre and Dance Huskie SpotlightHuskie Spotlight: Jonathan Perkins, '24, B.F.A. in ActingWhat did you want to be when you were growing up? Funnily enough, I originally got accepted to NIU to pursue computer science. I've always been drawn to the tech side of things...