NIU's School of Theatre and Dance will present "in a word" by Lauren Yee, directed by Kay Martinovich and Emily Vitrano in the NIU Stevens Building's Sally Stevens Players Theatre, February 24-26 and March 2-4. With evening performances beginning at 7:30 p.m. February 24 and 25, and March 2 and 3, with 2 p.m. matinees Sunday, February 26 and Saturday, March 4.  It is a unique and heart-wrenching production that juggles the theme of how losing a child can affect the psyche of a grieving parent.
Tickets for "in a word" are available at niu.edu/theatre and are $7 for adults and seniors, NIU students are admitted free of charge.
Audiences can expect to be immediately drawn into the intimacy of the Sally Stevens Players Theatre. The cast of "in a word" features just three actors. First year Master of Fine Arts in acting candidates Cornelia Hayes, Hardy Louihis, and J. Cody Hunt.
With only three people on stage at once, audiences will be captivated as they share the grief and emotional hits present throughout the show. They might also find the irony and humor in it, as theatre like this show truly represents the levels of humanity. One can hope that this will assist people in not only loving those close to them, but also having a newfound perspective on what others may be going through behind the scenes.
The synopsis of "in a word" as described by co-directors Kay Martinovich and Emily Vitrano: "Today is the two-year anniversary of the disappearance of Tristan, the seven-year-old adopted son of Fiona Hamlin and Guy. Today also happens to be Fiona's birthday. Through the course of one evening, Fiona and Guy wrestle with the aftermath of Tristan's disappearance and the circumstances surrounding what really happened that fateful day when "Picture Day" went tragically awry. In this tragi-comedy, Playwright Lauren Yee weaves the intricacies of language, grief, humor, and "truth" in her absorbing examination of what it means to lose a relationship and what it takes to re-connect."
The Stevens Building is located next to the NIU visitor lot and behind McDonalds on Lincoln Highway. Directions and maps can be found at niu.edu/maps for help with parking and finding the space.
Visit niu.edu/theatre for tickets and for information on NIU's School of Theatre and  Dance 2023 production season.
in a word
Writtten by: Lauren Yee
Co-Directors: Kay Martinovich and Emily Vitrano
Assistant Directors: Ryan Sarau-Young, Derrick Longstreet
Scenic Associate: Sahin Sahinoglu
Costume Associate: Jeremy W. Floyd
Lighting Designer: Timothy Peters
Properties Designer: Dave Doherty
Stage Manager: Megan Thompson
This show runs approximately 90 minutes with no intermission.
Cast
Fiona – Cornelia Hayes
Guy – Hardy Louihis
Man – J. Cody Hunt
Directors' Notes
Welcome to "in a word" by Lauren Yee, a play that defies category – is it a comic-tragedy, or a tragic-comedy, or a play that hovers in that liminal space between?
Writers who can blend humor with pathos always make me prick up my ears as evidenced by my research in, and fascination with, Irish drama for the past 20+ years. Yee's play is not as obvious: It all seems so tragic, yet with each subsequent read-through Yee's wordplay worked on me – repetition, absurdity and an "is this real?" quality – such that I soon felt I was in familiar territory. What it means to lose someone and what
it means to remember merge with an easy fluidity between time and space as we encounter one woman's attempt to finally give voice to what really happened one fateful day, in what I like to describe as a sneakily perceptive view of what it means to grieve.
Working with Emily Vitrano as co-director on this piece has been incredibly creative and so much fun, and the collaborative spirit and ever-present dialogue between us has been the order of the day since the beginning. This is the first time for me to work as a co-director while working in separate rooms. And at this point, we're still not completely sure how it will turn out – it is an experiment after all. Yet the journey and the process of working with Emily to simply "find out" has been inspiring and artistically fulfilling. Along with our wonderful team of actors and assistant directors who have been "all in" from our first read-through, we are so excited to share this performance with you.
Hope you enjoy.
–Kay
At first, Yee's play might appear opaque, but to me, her throughline is clear: There is never just one; one thing, one moment, one relationship, one story. And no matter how many stories there are, the most important are often those we have the fewest words to describe.
Even at our best, we are living a multitude of stories, but whether they are "red and white with stripes all over" or "brown and sticky," they are ours. Perhaps at the crux of all of this is not necessarily the story itself but the words we choose to tell it and the people we choose to tell it to.
Our work on this poignant, devastating and ultimately hopeful play has forced me to examine my own stories as a mother and a partner. Through it I have come to own more of the "brown and sticky" and to celebrate all the "red and white with stripes all over." I hope it makes room for you to do the same.
— Emily
Special Thanks: Dave Doherty, Bethany Mangum-Oles, Maggie Scanlan, Gina Cioffi, and Rich Grund
Cast Bios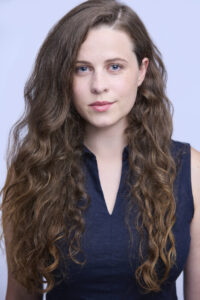 Cornelia Hayes (Fiona) is a first-year M.F.A. acting candidate. She graduated with a B.A. in theatre and a B.A. in marketing from Northwestern College. She also holds a diploma in classic acting from the London Academy of Music and Dramatic Art (LAMDA). Hayes has worked professionally across the Midwest, Pacific Northwest and London. Stage credits include: "The Last Five Years" (Cathy), "Next to Normal" (Diana), "Love's Labour's Lost" (Rosaline), "The Changeling" (Beatrice), "Shrek: The Musical" (Fiona), "Noises Off" (Belinda), "Curious Incident of the Dog in the Night-Time" (Siobhan). Film/commercial credits include: "The Alternative," Washington State Department of Health commercial, "Real Northwestern." Thanks to my family and Harry for the continual love and support. Instagram: @iamunicornelia.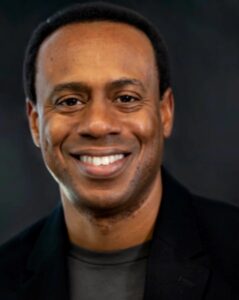 Hardy Louihis (Guy) is a year-one M.F.A. in acting candidate at Northern Illinois University (NIU). Louihis received his Bachelor of Arts in theatre from the Metropolitan State University of Denver. He is so happy and grateful to make his NIU acting debut and to work with this talented ensemble and crew for "in a word" by Lauren Yee.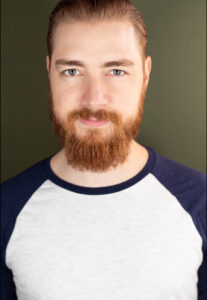 J. Cody Hunt (Man) is proud to be pursuing his M.F.A. in acting at NIU and thrilled to be making his SoTD stage debut with Lauren Yee's "in a word." His regional credits include "Unto These Hills" at The Mountainside Theatre, North Carolina; "Sleeping Beauty" at Birmingham Children's Theatre, Alabama; Blue Gate Musicals, Indiana. Hunt was a fight choreographer, stunt performer and fight captain for shows like "Samson" at Sight and Sound Theatres, and played the role of Jesus in "Jesus," Pennsylvania and Missouri. His Chicago credits include Chicago Kids Company; "Lost In Time," Magnified Gift Theatre; "Low Hanging Fruit," Fearless Fiction Productions. Film/TV: "Union", 2012; "Romans XIII," 2014; "Jesus Live" televised broadcasts, 2018 and 2021. In 2021, J. Cody Hunt's short film, "The Moment," received the Phenomenal Achievement Award at the Dreamz Catcher International Film Festival where it was also nominated for Best Mobile Film. He received his B.A. in drama with a concentration in performance at Jacksonville State University in Alabama. Hunt would like to thank his wife and family for their endless support.
Production Team Bios
Kay Martinovich (Co-Director) is associate professor of acting and a professional theater director based in Chicago where she has directed productions at Remy Bumppo, Irish Repertory of Chicago, Trap Door, HerStory Theatre, City Lit, Buffalo Theatre Ensemble and Lifeline among others. NIU credits include: "Much Ado About Nothing" by Shakespeare, "A Bright New Boise" by Samuel D. Hunter, "A Skull in Connemara" by Martin McDonagh, "The Trestle at Pope Lick Creek" by Naomi Wallace, "The Real Thing" by Tom Stoppard and "Intimate Apparel" by Lynn Nottage. Big thanks to our amazing actors and assistant directors – it's been a very special journey. Martinovich is a proud member of SDC, the professional stage directors' union.
Emily Vitrano (Co-Director) is very excited to share "in a word" with the NIU community. Vitrano is head of B.F.A. acting and an instructor of acting, voice and movement at NIU. She is also an actor, director and writer making her creative home in the Chicagoland area. She holds a B.F.A. in acting from the University of North Carolina at Greensboro and an M.F.A. in acting from Northern Illinois University. She is a certified yoga instructor at the 200-hour level, and recently became certified in Mental Health First Aid.
Working as a director and intimacy coordinator, Vitrano utilizes foundational principles created by Theatrical Intimacy Education. These consent-based practices rely on the foundational understanding that consent is contextual, conditional and revocable, and include establishing and respecting boundaries, a de-loaded process, choreography and documentation. As an actor, Vitrano has worked regionally on many stages, including Milwaukee Repertory Theater, Milwaukee Chamber Theatre, Next Act Theatre, Renaissance Theaterworks and Allentown Shakespeare in the
Park. Vitrano has also appeared on television in a national commercial for Batteries/Bulbs Plus, and regional commercials for Mills Fleet Farm, Sanford Brown University and Walgreens. Vitrano is a proud member of Actors' Equity Association and is represented by Talent X in Chicago. You can learn more about Vitrano's career at www.emilyvitrano.com.
She would like to thank and acknowledge her co-director Kay Martinovich for taking her under her wing and helping her realize what a process can be; her partner, Miles, for his support and love; and Addison Martin, for taking care of and loving Henry as if he was her own. Vitrano's work on this production would not be possible without the support of caretakers like Addison. Last, she would like to thank her son, Henry; finally, it all makes sense. For Ella, always. And now also for Henry.
Derrick Longstreet (Assistant Director) is from the south side of Chicago. Sophomore B.A. student at Northern Illinois University. Thrilled to be part of the project as a first-time assistant director. Seen in previous projects: "Unfaded Wonder Commercial" (Teenage alcohol – Orange frame prod); "A Silent Cry" (Teatro Americano – Chicago)
Timothy Peters (Lighting Designer) is a third-year B.F.A. design and tech major with a lighting focus. He recently designed/worked on the productions of "Almost Maine" at Indian Trail High School Academy, "Much Ado About Nothing" and "Mamma Mia!" during the 2022 Season of the Lake Tahoe Shakespeare Festival. He wants to thank his parents for their indestructible faith in him as well as his high school theatre director Bob Allen for teaching him his love of theater.
Ryan Sarau-Young (Assistant Director) is happy to be showcasing NIU's production of "in a word" as an assistant director. Sarau-Young previously wrote and directed his own plays back at Holy Trinity High School. He is happy to be back in the director's chair. He was most recently in a community production of "Rent." Sarau-Young is currently studying for his bachelor's degree in economics with minors in theater studies and sports analytics. He would like to thank his mom and dad, his younger brother Joey, his friends, and his partner Fitz. Enjoy the show.
Megan Thompson (Stage Manager) is a senior B.F.A. in acting candidate from Louisville, Kentucky. Some past credits from NIU include stage manager for "Life is a Dream," and performer in "Much Ado About Nothing," "Hit The Wall," "Bike America," and "Bird In The Hand." Some past credits from Commonwealth Theatre Center include "The Trojan Women" and "Macbeth." Cheers to live performance.
Scenery
Technical Direction Advisor – Tracy Nunnally
Scenic Coordinator – Sahin Sahinoglu
Scene Shop Supervisor – Adam Rager
Scene Shop Employees – Elizabeth Ahles, Eric Brockmeier, Alicia Margerum, Jordyn Crooks, Sunshine Despeines, Mike Kozel, Kairin Rozenfeld-Mayberg ,Tyler Sikorski
Run Crew – Kemarion Bryant, Danisha Gilmore, Toby Thomas
Costumes
Costume Design Advisor – Jeremy W. Floyd
Costume Director – Lori Hartenhoff
Costume Shop Supervisor – Clare Richey-Kaplan
Lighting
Lighting Advisor – Brandon Wardell
Lighting Shop Supervisor – Chris Kurszewski
Lighting Shop Graduate Assistant – Kev Kollmann
Lighting Shop Employees – Logan Bryant, Conall Doherty, Timothy Peters
Student Electricians – THEA 210 students, THEA 295 students, THEA 395 students
Resident Master Electrician – Chris Kurszewski
Sound Board Operator – Megan Thompson
Props
Properties Director – Dave Doherty
Production Management
Production Assistant – Jordan Clifton
House Management Supervisor – Cornelia Hayes