Huskie Spotlight: Emma Anderson, Music Education '24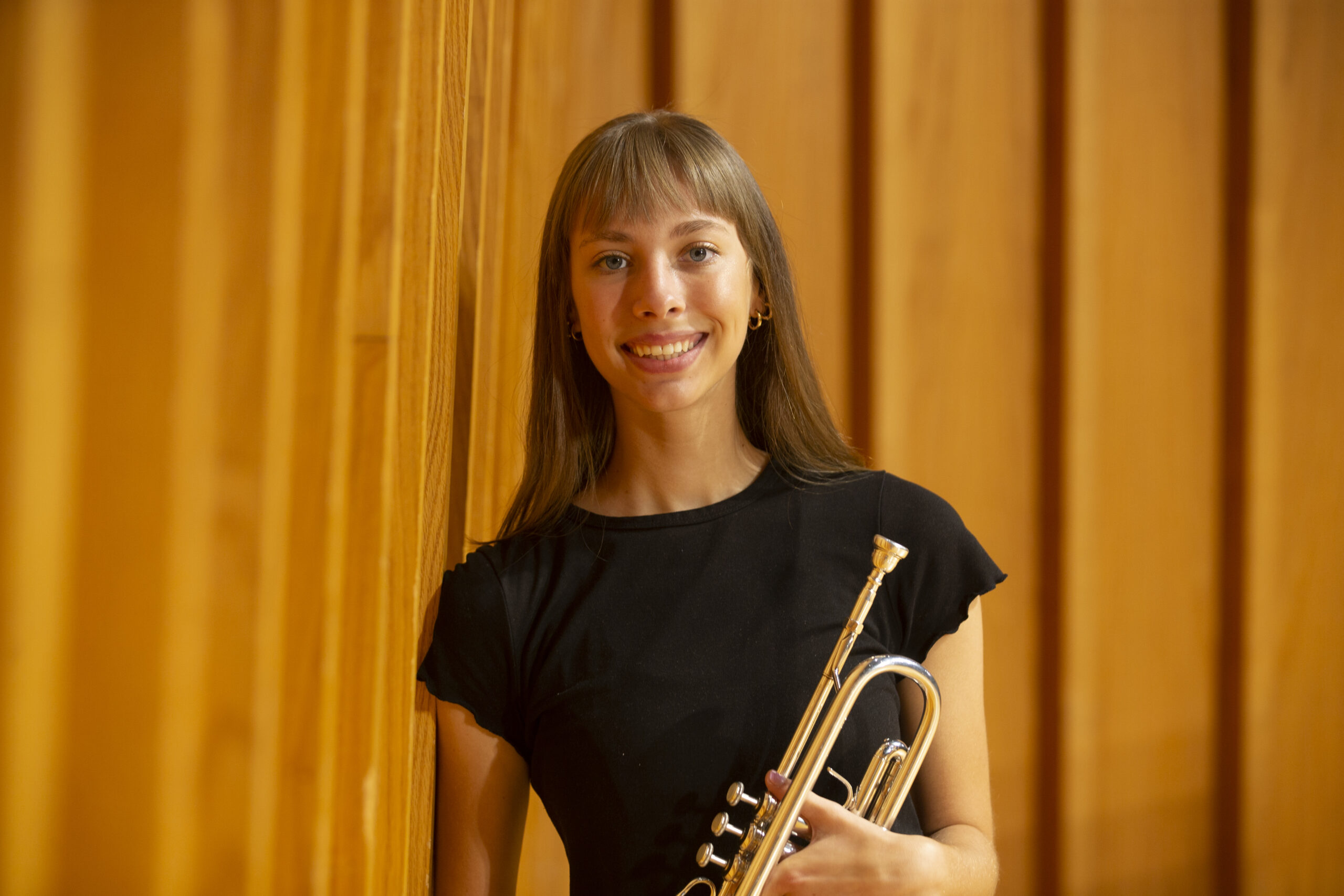 What is your major (and/or minor) and why did you decide on this course of study? My major is Music Education (instrumental). I chose this major because playing trumpet has always been my passion and I love teaching/helping others, so mixing the two made sense. I was a section leader in my high school band and it was such a fulfilling experience and really made me realize that teaching music would be something I'm good at and something that makes me happy.
What is your favorite thing about studying and/or playing music at NIU? My favorite thing about studying music at NIU is the faculty. The faculty in the School of Music have a passion I have never seen before. They love creating and sharing their art and are amazing at what they do. I love when they speak or perform at convocations because they all have interesting and important ideas. I feel lucky to be able to learn from people so dedicated.
How have you connected with other students at NIU? Marching Band has helped me connect with so many people! As a music student, I don't really get to see a lot of people outside of my major, but at marching band there are people studying many different things. They all have different stories to tell and it is a pleasure getting to spend time with them.
Why did you choose NIU to study music? When I was choosing a school to go to, I took a lesson with Dr. Christopher Scanlon. It was a great lesson and I learned so much in just one hour. I knew that studying with him was my best choice.
Who has been one of your favorite instructors/professors and why? What course do they teach? I take Intro to Music Education 150 with Dr. Christine D'Alexander and she is my favorite teacher. She has so much enthusiasm for education and it is contagious. Every time I walk into class I get excited about becoming a teacher. Not only does she teach us to be good educators, but to be good people. Her classroom is welcoming and a great environment.
Where is your favorite spot on campus or in the community? Why are you drawn to it? My favorite spot on campus would have to be the lagoon, it is so beautiful there! I love kayaking or canoeing, or just eating my lunch on a bench in between classes. A close second would be Neptune Dining, best food on campus.
Coming to college, what is something that you have had to learn to do differently? I've had to learn how to be responsible for my own education. Doing well in classes is a choice I have to make every day, no one is going to ground me if I don't do my homework: I'll just fail. Along with that comes time management. Managing practicing, studying, homework, sleeping, even eating can be difficult, so I learned how to schedule out every second of my day in order to get everything done.
What do you do to relax or recharge? When I need to recharge, I will go on a walk around campus. It is always nice to get fresh air, and campus is gorgeous so I never get tired of the scenery.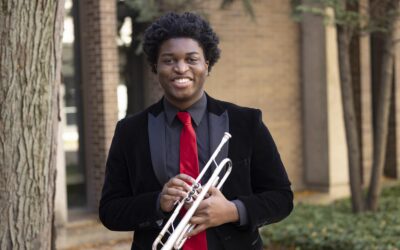 Music Huskie SpotlightHuskie Spotlight: Gabriel Wade, '24, Master of MusicWhat did you want to be when you were growing up?  Ever since starting band and piano class in middle school, I've always wanted to make music a major part of my life. That led to me pursuing a...