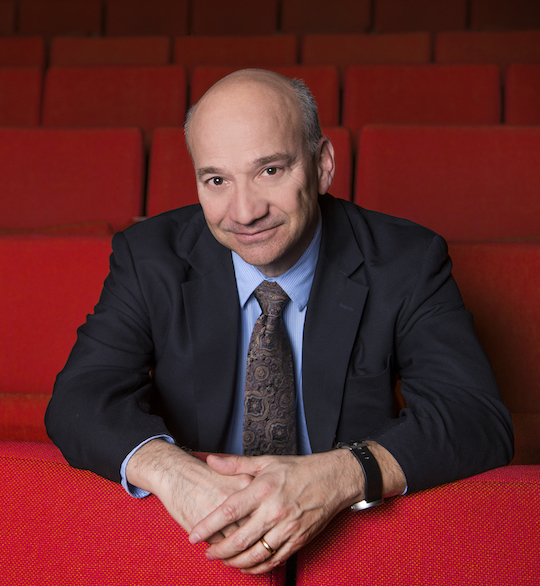 Paul Kassel, Dean of the NIU College of Visual and Performing Arts, who has guided the college through some extraordinarily challenging times, has accepted the offer of a second five-year term as dean.
Kassel came to NIU in 2015 after more than a dozen years as a Professor of Theatre at SUNY New Paltz where he also served as Associate Dean of their School of Fine and Performing Arts, and had spent the last two years in the role of Interim Dean.
In his first term, Kassel was credited for his work instituting key curricular changes, recruitment efforts that have resulted in increases in enrollment in CVPA, and the hiring of new faculty. He has developed strong external relationships with the community, alumni and friends of the college. Kassel is seen as a strong and passionate advocate for the college and for the arts more generally. And he was lauded for his commitment to diversity, equity and inclusion demonstrated through programming and events such as the Art and Soul street painting event. His efforts to increase support to offer top notch arts programming to audiences university-wide resulted in the establishment of the Arts and Culture Fee to support those efforts.
Kassel received his M.F.A. in Performance from the Florida State/Asolo Conservatory of Professional Actor Training. He is a member of Actors' Equity Association and the Screen Actors' Guild/American Federation of Radio and Television Artists. Professional associations include the International Conference of Fine Arts Deans, the Alliance of Arts in Research Universities, the National Conference of Arts Administrators, and the Association for Theatre in Higher Education.