Students in the Printmaking Area of the NIU School of Art and Design are exhibiting their work at the ARC Gallery in Chicago, 1463 W. Chicago Ave.
Plucked & Gleaned opened on March 6 and runs through March 27. It is a group exhibition of fine art prints. The work on display touches on themes of identity, Midwest culture, place, and personal ecosystems. All of the works in the exhibition are by print artists living and making art in northern Illinois and the Chicagoland area.
Gallery hours are Wednesday through Saturday noon to 6 p.m. Sundays noon to 4 p.m.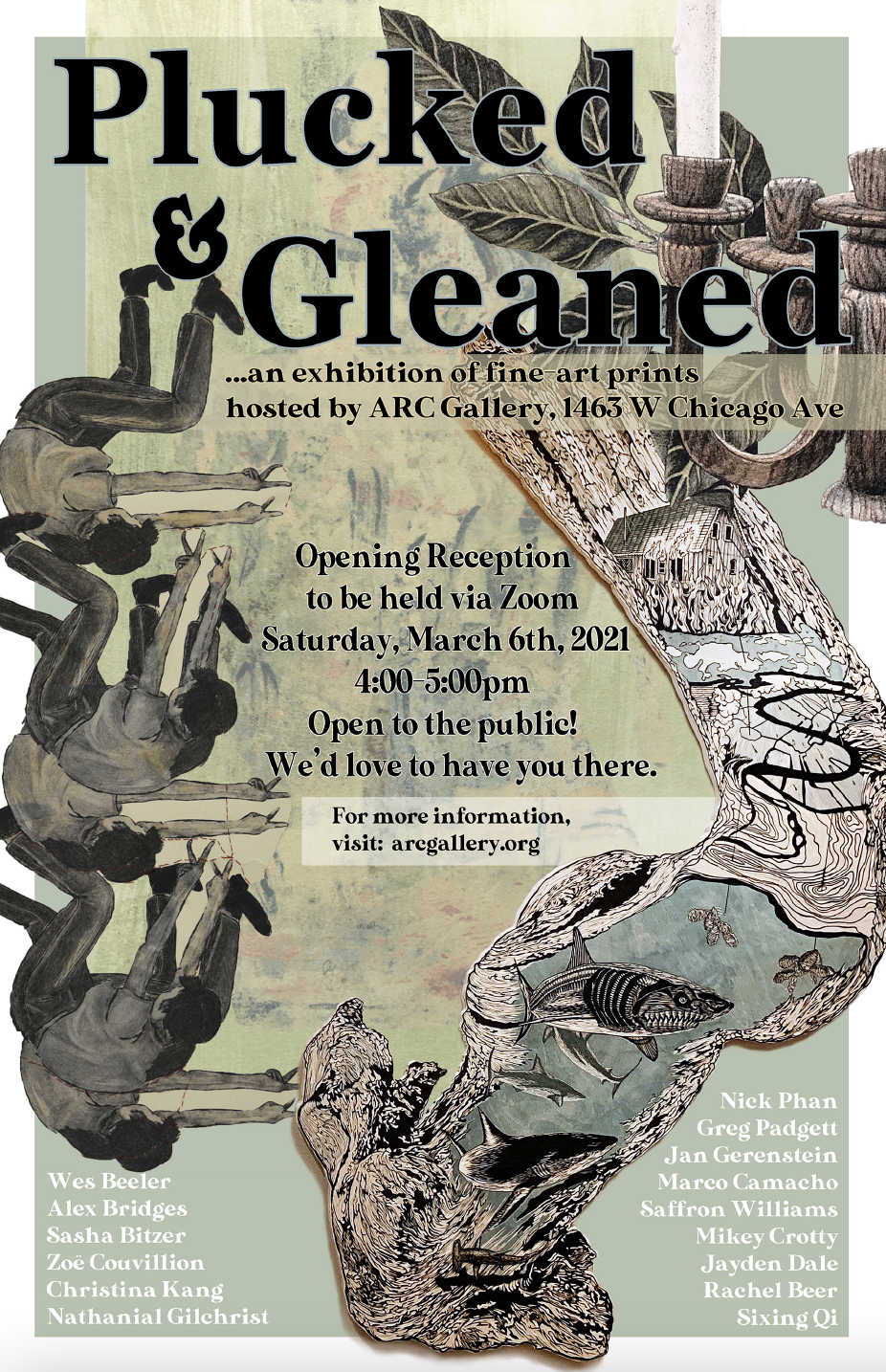 Exhibiting Artists:
Wes Beeler
Rachel Beer
Sasha Bitzer
Alex Bridges
Marco Camacho
Zoë Couvillion
Mikey Crotty
Jayden Dale
Jan Gerenstein
Nathanial Gilchrist
Christina Kang
Greg Padgett
Nick Phan
Sixing Qi
Saffron Williams
ARC Gallery is an internationally recognized exhibition space that has been an integral part of the Chicago art scene since its inception in 1973. Founded during the women's movement as an alternative to the mainstream gallery system, ARC is one of the oldest co-ops of its kind in the country. As a non-profit, woman artist-run cooperative, ARC continues its feminist tradition by providing exhibition opportunities for professional and emerging artists working in all media based on excellence of artwork, without discrimination toward gender, race, age, class, physical/mental ability, sexual, spiritual or political orientation.