Cor Cantiamo, a professional chamber choir in residence at NIU School of Music, will present their fall concert "Catalyst" in three Illinois locations over the next few weeks. The concert provides a fusion of art and ideas to connect with the DeKalb community and the world around in a journey of creative expression. "Catalyst" will be presented in Freeport, DeKalb and Northbrook. The Freeport concert will also feature the accomplished Varsity Choir from Freeport High School under the direction of Daniel Wessler.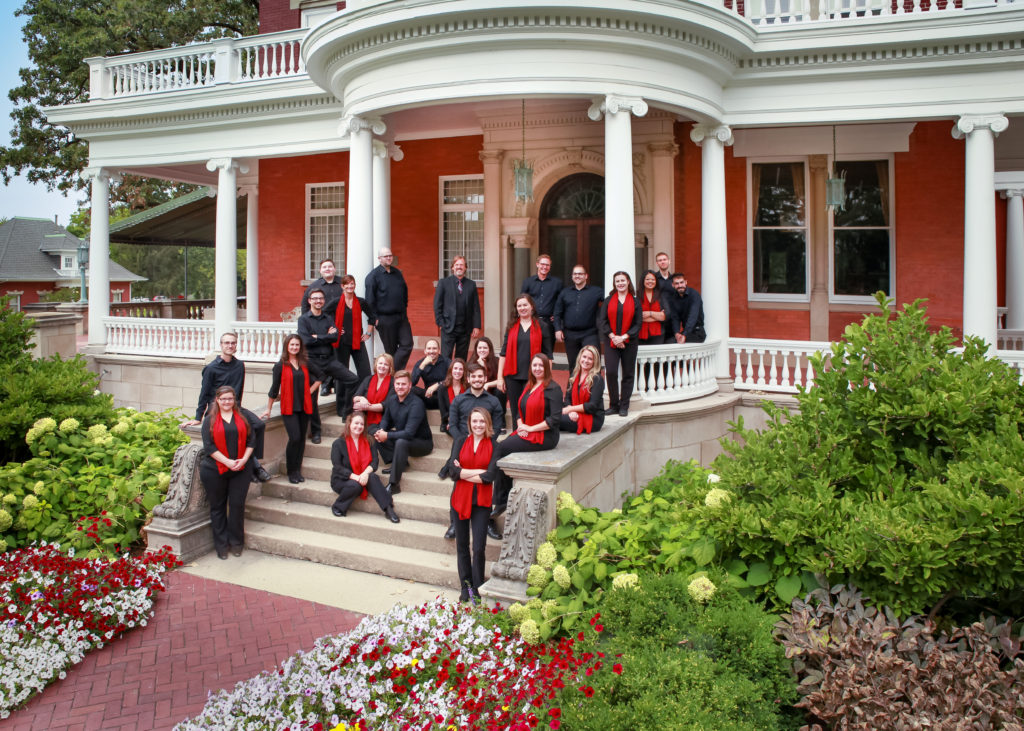 As part of a celebration of the 100th birth year of Leonard Bernstein, the program includes "The Lark," a choral work Bernstein composed to be used in a play telling the story of Joan of Arc, a single voice who stood up to change the fortunes of France.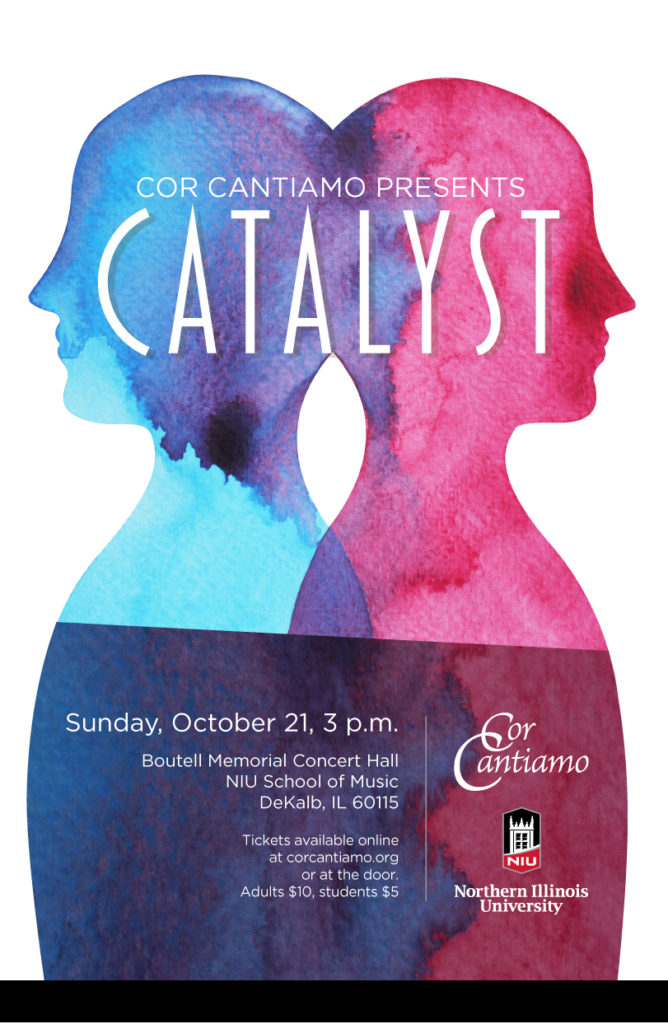 The balance of the concert will explore the theme of individuals providing a catalyst for change; from contemporary voices highlighting issues of social justice, to explorations of how historical composers such as Josquin des Prez, Johannes Brahms, and Arvo Pärt used their musical voices to change the direction of music in their time.
The concert concludes with traditional favorites from the Southern Harmony tradition including Will the Circle Be Unbroken, Shenandoah, Hear I Hear the Harps Eternal, and How Can I Keep from Singing.
Cor Cantiamo is a critically acclaimed ensemble with a significant history of commercial recordings, commissions and prestigious concert venue invitations. A core element of Cor Cantiamo's mission is to bring world class music to communities throughout the Midwest. This fall concert is a central feature of that mission.
Ticket Information https://corcantiamo.org/events/
Sunday October 14, 3 p.m., Immanuel Lutheran Church, 1964 W Pearl City Rd, Freeport, Ill.
Sunday October 21, 3 p.m. Boutell Memorial Concert Hall, NIU School of Music, DeKalb, Ill.
Sunday November 4, 3 p.m., St. Giles Episcopal Church, 3025 Walters Ave, Northbrook, Ill.