Huskie Spotlight: Zaire Burks, '25, B.A. in Music, Recording Arts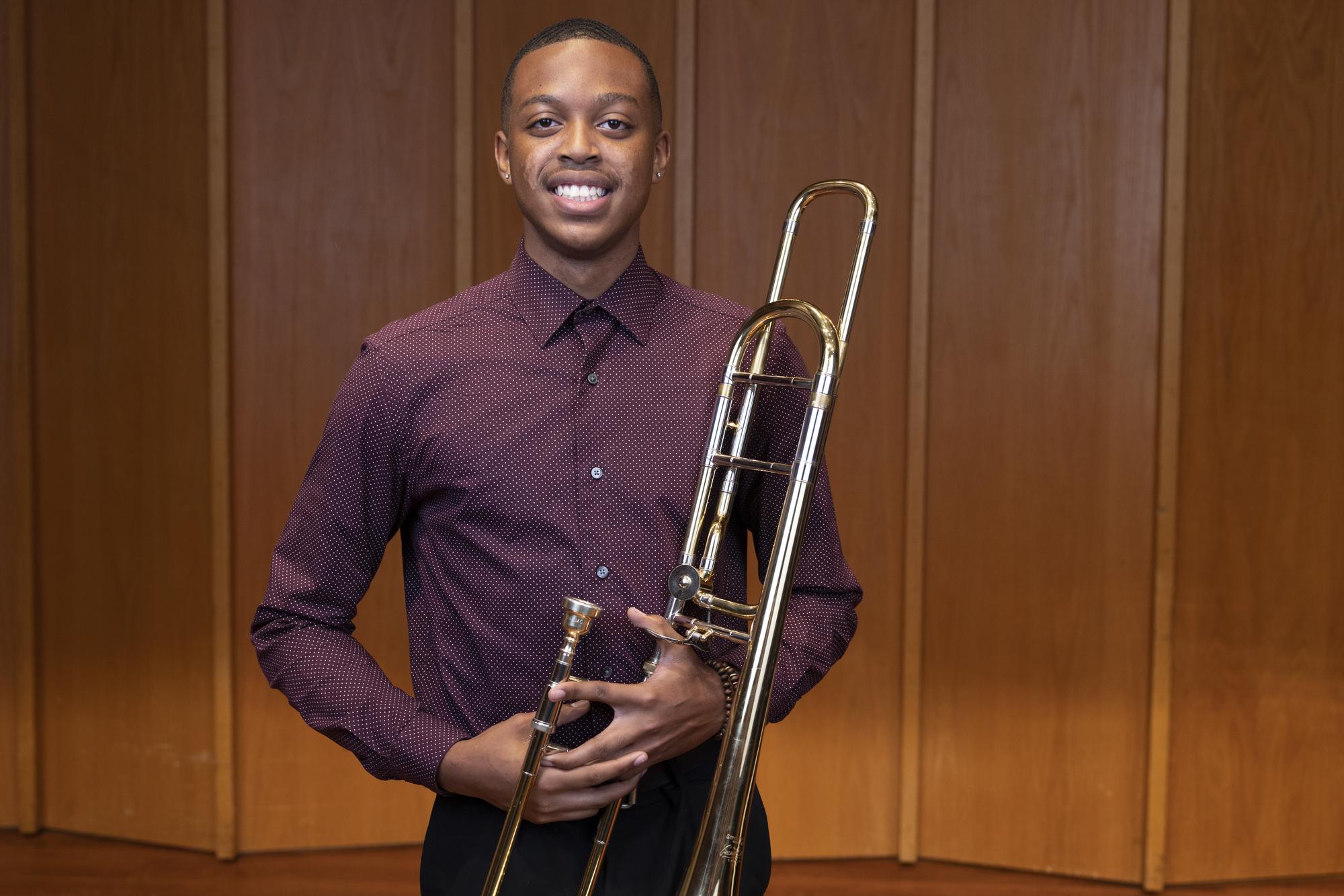 What did you want to be when you were growing up? Growing up I really didn't have an idea on what I wanted to be. At first I thought I wanted to be an engineer and work with computers until I got more into the area of music. Since then I've been pursuing a career as a recording technician and NIU has been nothing but helpful on my way to this path.
What is your major (and/or minor) and why did you decide on this course of study? My major is a Bachelor of Arts in Music with an emphasis in Recording Arts. I decided to choose this major because of the wide variety of options for a future career, working more with electronic music and recording and my interest with technology.
What is your favorite thing about studying and/or playing music at NIU? The people and the ensembles offered. The NIU School of Music is full of people with common goals as me and who thrive to be better. They all set a good environment and make school fun. Along with the people, the school offers a wide variety of ensembles available to everyone.
How have you connected with other students at NIU? Being active on campus and in my school has been a great way for me to be connected with other students. Getting the chance to meet people at school events like the Huskie Welcome Week, smaller classes, and extracurricular activities has made it easy to see and get along with new people.
Are you involved in any student organizations or extra-curricular activities?  Last year the only extracurricular activities I was in was the NIU Music Advisory Board. The board was a great way for me to get connected in the NIU music department and school. This year I'm looking to get more active and have looked into joining groups like BSU (Black Student Union) and BMI (Black Male Initiative). These groups have made being a husky much better by the fun activities and connections being made with other majors.
Who has been one of your favorite instructors/professors and why?  One of my favorite instructors has been Tim Riordian, my trombone professor. Professor Riordian teaches both primary and secondary lessons, and two trombone choirs. Professor Riordian has made playing trombone and being at school an amazing experience with his unique approach to music and years of experience playing trombone and teaching.
Why did you choose NIU to study music? I decided to choose NIU because it was close and community here on campus. Both the professors and students make NIU a great learning experience with their unique approaches to teaching and welcoming attitudes. Along with this NIU is one of the few schools around that offer a Recording Arts major.What advice would you give to a student who is applying to colleges? Choose somewhere that makes you feel comfortable. Having a school that allows you to feel like you're in a comfortable environment will make you feel excited and energetic about going to school. Thankfully NIU was that for me.
What do you do to relax or recharge?  I love to listen to music and spend time with my friends.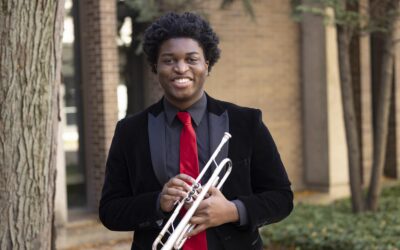 Music Huskie SpotlightHuskie Spotlight: Gabriel Wade, '24, Master of MusicWhat did you want to be when you were growing up?  Ever since starting band and piano class in middle school, I've always wanted to make music a major part of my life. That led to me pursuing a...