Huskie Spotlight: Rashunda Dorset-Headley, '23, Master of Music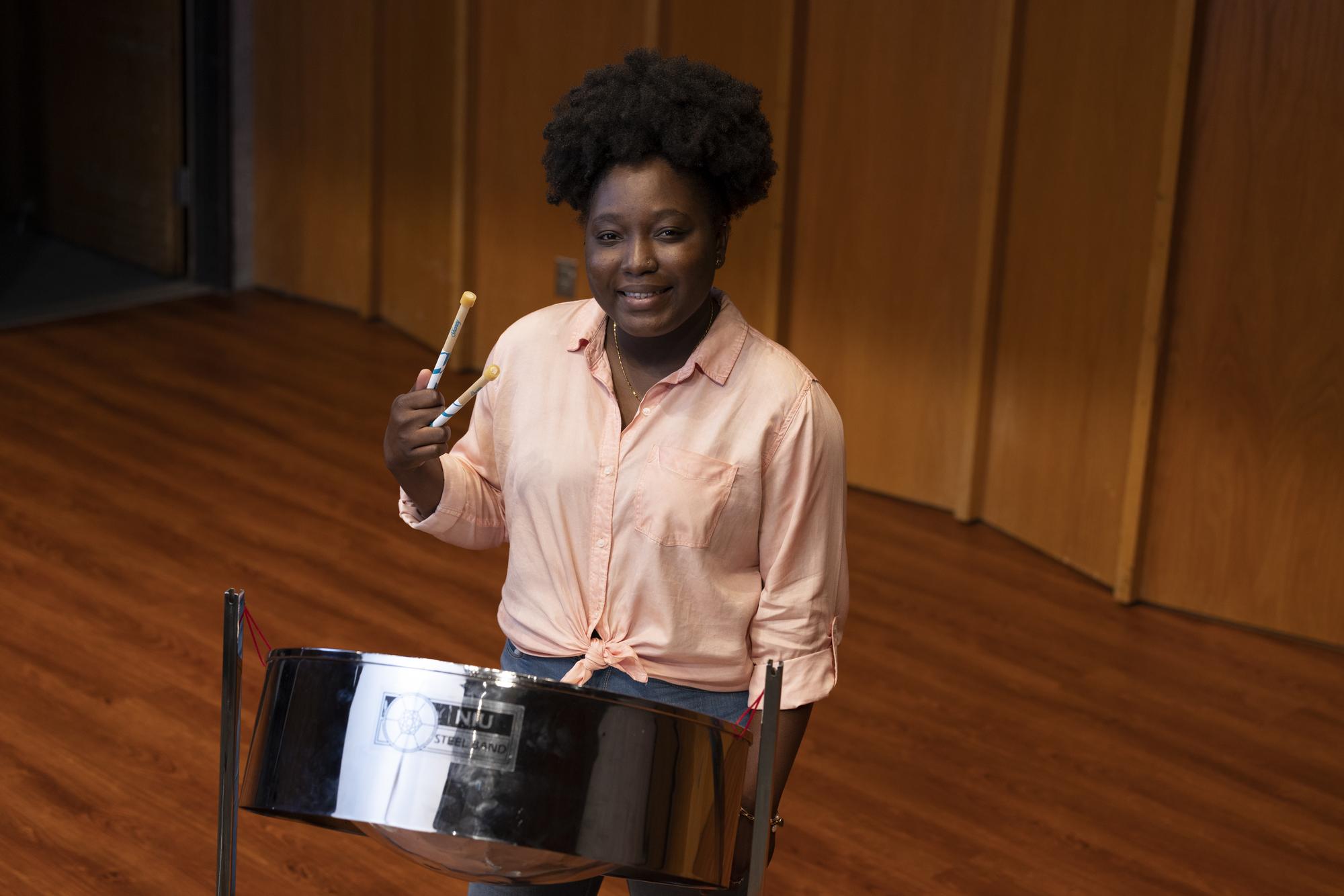 What did you want to be when you were growing up?  Originally, I wanted to become a lawyer or a doctor, however,  that quickly changed. At the age of six I knew I wanted to become a musician because my love for music and the arts grew to where I could not see myself doing anything else.
What is your major (and/or minor) and why did you decide on this course of study? My major is M.M in performance (specialization steelpan). I chose this major because I love entertaining. Music in itself can bring Joy and peace so for me, just seeing the excitement on someone's face as I'm performing is such an amazing feeling. Those moments makes it absolutely worth it. Another factor in choosing my major was my personal connection with music and my love for the steelpan. I feel as though, when I lost my voice or felt like I had no voice due to my past experiences music really spoke for me. It really gave me my purpose in life. Being able to continue learning about my craft while showcasing the diversity of the steel pan made it an easy choice in pursuing my masters degree in performance.
What is your favorite thing about studying and/or playing music at NIU? My favorite thing about studying and playing music at NIU is, I have gotten to learn and experience new things culturally and I am truly grateful but I also get to perform and learn from incredible musicians.
How have you connected with other students at NIU? I have been able to connect with other NIU students through collaborations but the music building itself is such a warm, open and fun place to where it's been really easy to talk to other students and get to know themWho has been one of your favorite instructors/professors and why? I have already been impacted so deeply by each of my lectures, so to pick just one is not an easy choice, however to answer this question I would say both Professor Reginald Thomas and Dr. Gregory Beyer have a special place in my heart. They are my favorites because of the passion they both have for their craft. Professor Thomas  taught the jazz history course and it was better than what I expected. His passion for jazz alone is inspiring but the knowledge that he possesses makes you want to think about things in a deeper way and I really appreciated that as his student. Dr. Gregory Beyer has such an intimate relationship with percussion and rhythms that his classes aren't only fun but inspirational. I have learnt so much from him as I am currently in his Afro-Cuban percussion course. Just being able to learn more about drumming and it's culture has been fun and because Dr. Beyer is so passionate about it, it drives my interest even more. I am truly grateful for both of them.
Why did you choose NIU to study music? I chose to study music at NIU because I wanted to follow in the footsteps of my past lecturers. Seeing how the school of music helped shaped them into the musicians they are today made the decision easy for me. Another huge factor was, I wanted to have the opportunity to learn from Professor Liam Teague as he is considered to be one of the best steel pan musicians in the world and I knew studying here and having his mentorship would really shape me into becoming the musician I want be.
Where is your favorite spot on campus or in the community? My favorite spots in the community is where all the food places are because I love food, but on campus, I really enjoy the student center as it has fun activities like pool and bowling which are both very enjoyable. Also, I love that Huskie Den and Qudoba is just a few footsteps away.
What advice would you give to a student who is applying to colleges? My advice would be to continue to fight even when it seems Impossible. Once you have the passion for it, don't let anyone dim your light. The more you fight, the brighter you'll shine. Also the other advice I would give is to be kind to everyone and stay true to who you are!
What do you do to relax or recharge? For me, listening to music on a long cool walk helps me relax but it also allows me to free my mind. To recharge most times, I sit and  watch cartoons.
Coming to college, what is something that you have had to learn to do differently? Honestly, I had to learn how to live without the foods I am accustomed to. I also had to learn how to balance spending money and saving money. So creating a monthly budget in the beginning was challenging but I would like to think I've gotten the hang of it.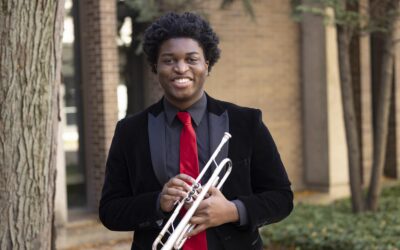 Music Huskie SpotlightHuskie Spotlight: Gabriel Wade, '24, Master of MusicWhat did you want to be when you were growing up?  Ever since starting band and piano class in middle school, I've always wanted to make music a major part of my life. That led to me pursuing a...