Huskie Spotlight: Olivia Garcia, '24, Music Education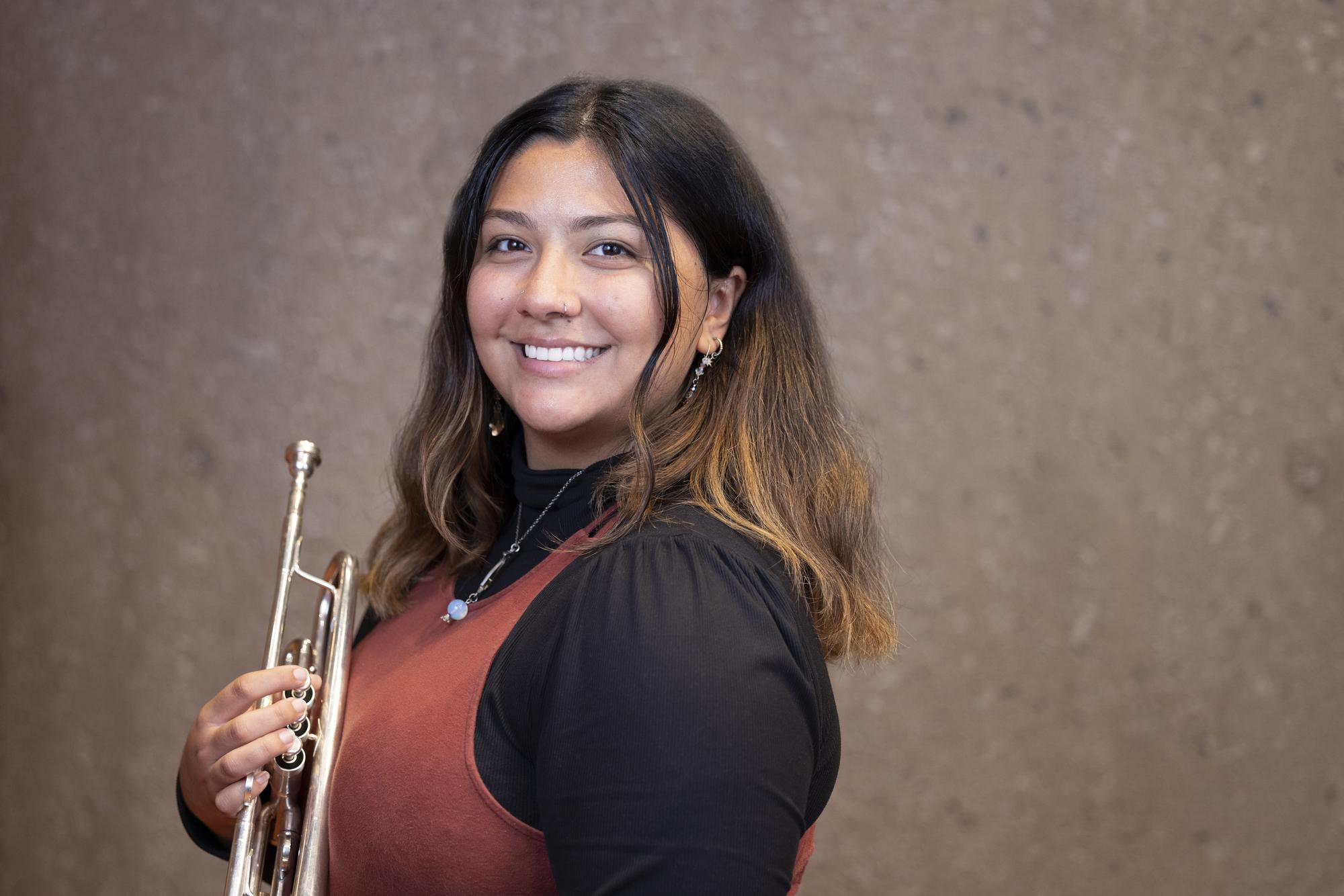 What did you want to be when you were growing up? When I was younger, I jumped around with things I wanted to do when I grow up. Before I got to high school, I wanted to be an engineer. But when I got to high school, my perspective completely changed. I fell in love with music and seeing all my band director did really inspired me to pursue a Music Education degree.
What is your major (and/or minor) and why did you decide on this course of study? I am majoring in Music Education with a Jazz emphasis, and it is really the best of both worlds. I chose to do this for my love of teaching and still getting to further my jazz knowledge.
What is your favorite thing about studying and/or playing music at NIU? Being able to be a part of so many ensembles here has been a challenging, yet amazing experience. Getting to play in ensembles such as wind symphony, marching band, big bands, and combos has helped me broaden my knowledge of different genres of music.
How have you connected with other students at NIU?: Being a part of the Huskie Marching Band helped me connect with more students here at NIU, not only music majors. I have made many friends from there and the Jazz program. Being able to connect with students through playing together and going to jazz shows in Chicago is a great experience.
Who has been one of your favorite instructors/professors and why?  Dr. [Mary Lynn] Doherty has been one of my favorite professors so far. She is always helpful with any questions I have about the music education program and shares excellent opportunities for students. I had her for the University Choir and had no prior choir experience. I really enjoyed that class because I learned a lot about my voice and how choir rehearsal can be run. This semester, I am taking middle school methods with Dr. Doherty and so far, it has already been a huge learning experience and I am excited for what the rest of the semester brings.
Why did you choose NIU to study music? The jazz professors here at NIU are some of the best musicians of our time and being able to learn from them has been such a blessing. Two professors that have helped me grow as a musician are Professor [Pharez] Whitted and Professor [Reggie] Thomas. Their faith in my musicianship has been truly inspiring.
Where is your favorite spot on campus or in the community? My favorite spot on campus would be the music library. It's a great place to go when I need to get work done between classes. I like to stay on the lower level to work with friends or sit in comfortable seating, but the second floor has quiet rooms where I like to go when I need time to myself.
What advice would you give to a student who is applying to colleges? Try applying and visiting a college that you hadn't considered going to before. When first applying to colleges, NIU was not at the top of my list, but when I was able to tour the campus and talk to the professors more about the programs here, I instantly knew this is where I wanted to be.
What do you do to relax or recharge? My favorite way to recharge is to go to my hometown to spend time with my family and friends.
Coming to college, what is something that you have had to learn to do differently? Being at college, I have learned to use my planner more efficiently. I have a busy class schedule and using a planner helps me keep track of my homework, practice schedule, and any other activities outside of school I might have going on.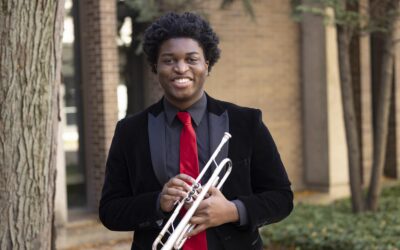 Music Huskie SpotlightHuskie Spotlight: Gabriel Wade, '24, Master of MusicWhat did you want to be when you were growing up?  Ever since starting band and piano class in middle school, I've always wanted to make music a major part of my life. That led to me pursuing a...