Huskie Spotlight: Matthew Kiser, '23, Master of Music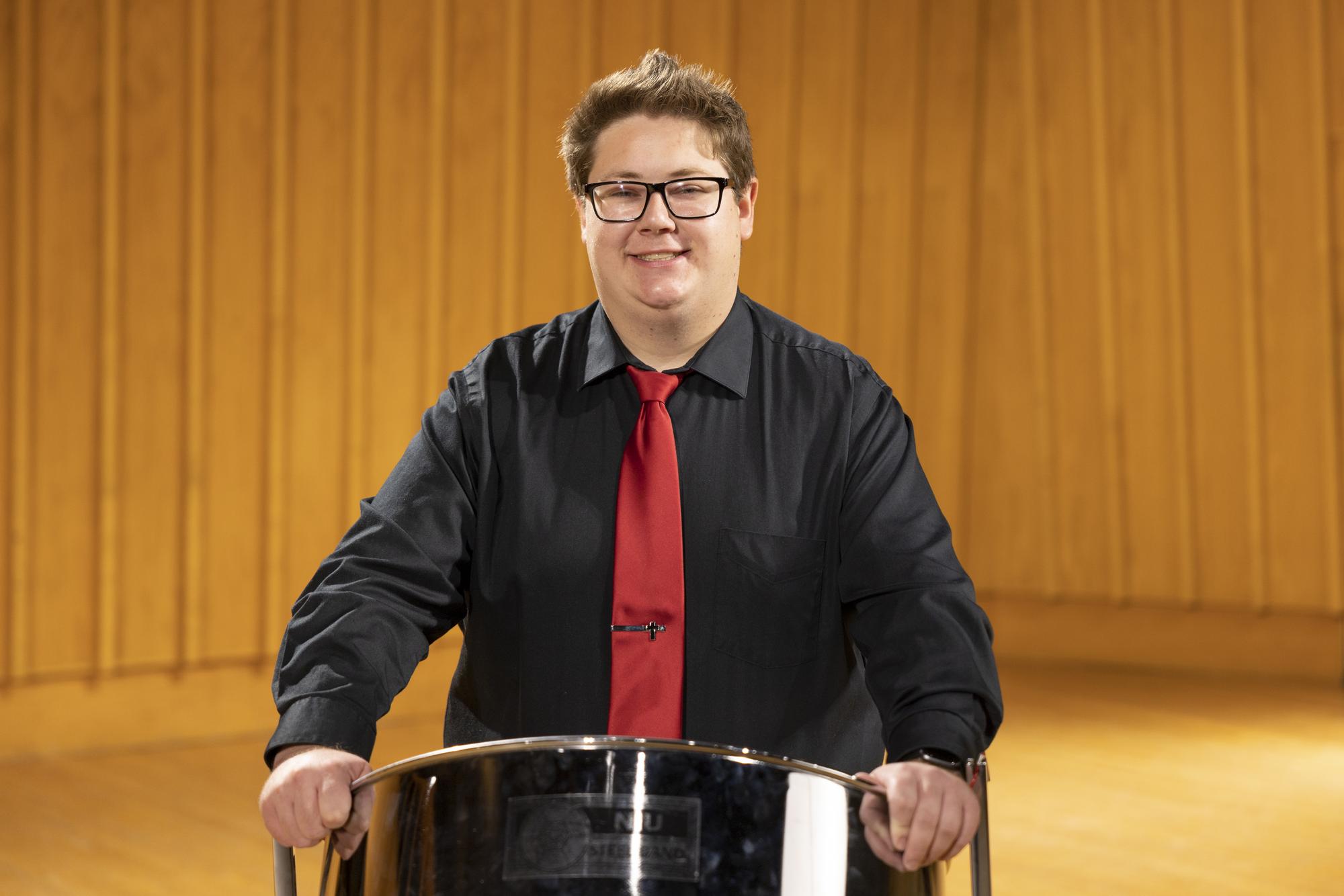 What did you want to be when you were growing up?  Like most children, I had a lot of changing interests. I was interested in music at a young age but never saw myself doing it as a career. However, once I began playing steelpan that all changed.
What is your major (and/or minor) and why did you decide on this course of study?* Master's in Jazz Studies with Steelpan as my primary instrument.
What is your favorite thing about studying and/or playing music at NIU? I love being surrounded by so many fantastic musicians and faculty. I also really enjoy the variety of ensembles that are offered at NIU. The jazz program has welcome me with open arms and I have learned so much from the faculty and the musicians around me.
How have you connected with other students at NIU? One of the best ways I have connected with other musicians is by going to the jazz jam sessions and playing with my colleagues. Music has and always will be a great way to get inspired and connect with those around you.
Are you involved in any student organizations or extra-curricular activities?  I am not in any student organizations but I do teach CSA Steelpan lessons. Teaching has taught me the virtue of patience and has challenged me to come up with new ways to teach concepts to my students effectively.
Who has been one of your favorite instructors/professors and why? Professor Liam Teague (Head of Steelpan Studies) and Professor Reggie Thomas (Head of the Jazz Program) have had a profound influence on me and my musical journey. I have learned so much through taking lessons and classes with them. They are great people who truly care about each student they teach.
Why did you choose NIU to study music? I chose NIU because of the Steelpan program. As soon as I learned I could get a degree with Steelpan as my primary instrument, I knew it was the place for me. After I completed my bachelors in music performance, I decided to stay at NIU to pursue my masters degree in Jazz Studies. NIU has felt like home ever since I first arrived in DeKalb.
Where is your favorite spot on campus or in the community?  I love the lagoon! It is the perfect place to unwind and get away from the hectic nature of college life.
What advice would you give to a student who is applying to colleges? Take a chance on doing what you love! Life is too short to be miserable in a job you don't care about. Take a risk and dive into the unknown!
What do you do to relax or recharge?  In my free time I like to play video games or hang out with friends. Recently I have enjoyed going out into nature on camping trips or hikes.
Coming to college, what is something that you have had to learn to do differently? Time management! As a music student, you will be busy 24/7. So learning how to manage your time and stress levels is the key to not getting burnt out. Take care of yourself!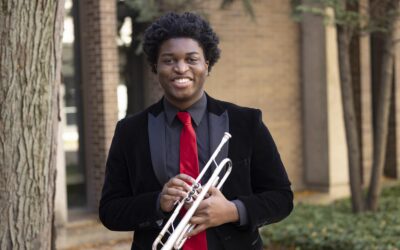 Music Huskie SpotlightHuskie Spotlight: Gabriel Wade, '24, Master of MusicWhat did you want to be when you were growing up?  Ever since starting band and piano class in middle school, I've always wanted to make music a major part of my life. That led to me pursuing a...