Huskie Spotlight: Jonathon Kurecki, '24, Music Education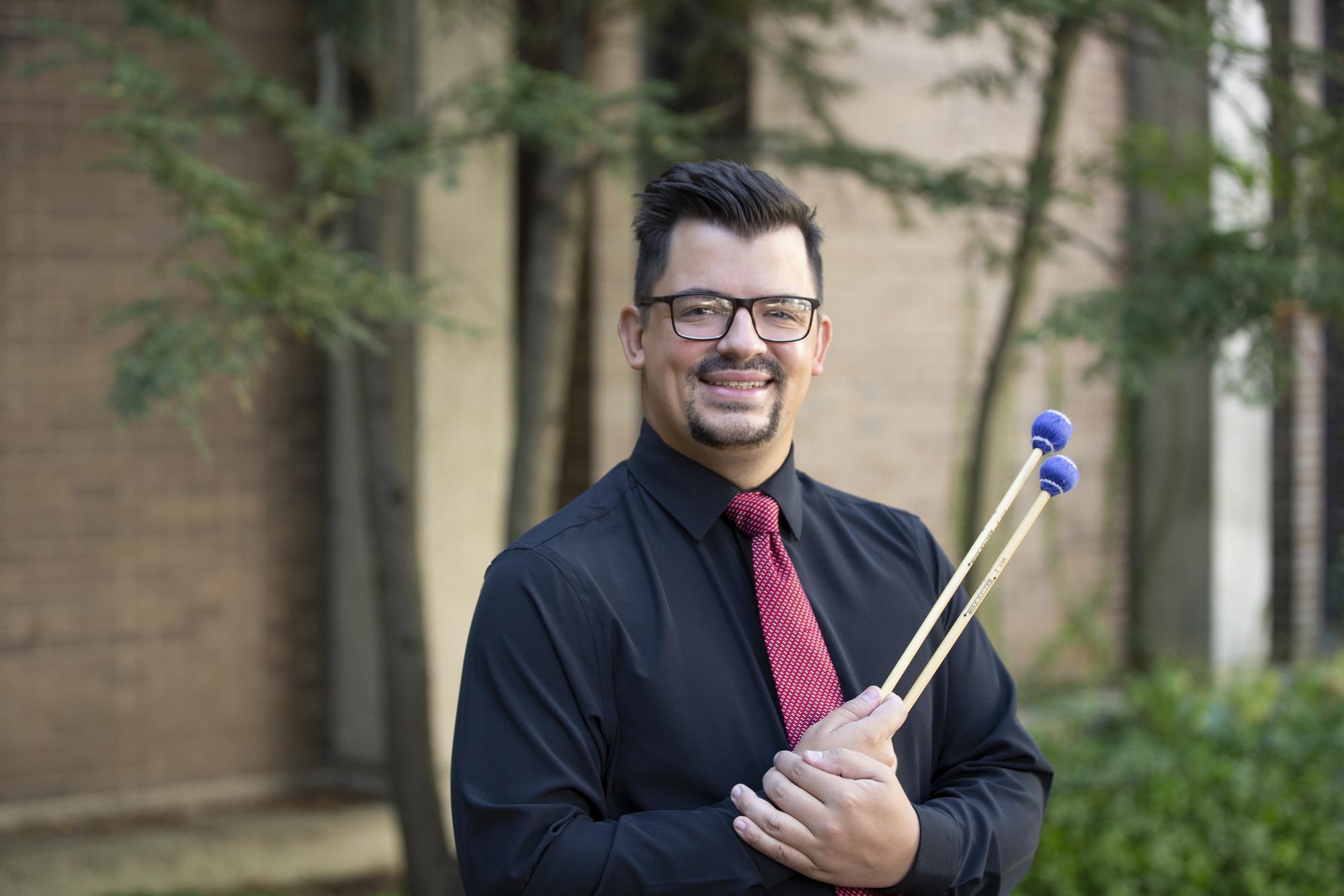 What did you want to be when you were growing up? I had an incredible fascination with astronomy and severe weather growing up and expected I may go into astronomy or meteorology. As it turns out, those subject areas require some serious math chops that I didn't have. But i still have a passion for extreme weather like severe thunderstorms and winter storms. Music was one of the things that just made sense to me and in high school I was inspired to be like me band director, so I stuck with that instead.
What is your major (and/or minor) and why did you decide on this course of study? Music Education. I chose music education because it's at the cornerstone of who I am. I have found clarity and comfort in music, pushed pass boundaries, and met lifelong friends through my musical experiences, and wish the same for my students.
What is your favorite thing about studying and/or playing music at NIU? My favorite part about playing music at NIU, is the spirit of collaboration and camaraderie within the studios. Everybody loves playing on projects with classmates and the spirit of friendship is a great representation that positive music community can provide.
Who has been one of your favorite instructors/professors and why? Greg Beyer is one of my favorite teachers here. Aside from being one of my private lesson instructors, he teaches the Afro-Cuban and Afro-Brazilian courses here. He brings such invigorating energy and knowledge from these lesser known forms of music, drawing from his own international experiences.
Why did you choose NIU to study music? Northern Illinois has always been home to me. Many notable percussionists in the field of education both locally and nationally spent time at NIU in some capacity. I welcome the challenge of keeping the shoes filled upon graduation.
What advice would you give to a student who is applying to colleges? I would tell students when applying for colleges, to not be afraid to step away from their communities close to home. Even though I'm finishing my degree at NIU, I enjoyed my time at another university in a different part of the country and have made lifelong friends and unforgettable memories during that time. I also want to remind students that they are more than just the name and information on an application. Talk to the faculty and meet them so they see the person and not just the paper.
What do you do to relax or recharge?  I love to hike, play golf, and spend time with classmates and studio mates to relax outside of school.
Coming to college, what is something that you have had to learn to do differently? After coming to college, I learned how to truly plan my time for myself and create structure and rigidity where there wasn't any before. College is very self-sufficient. So the more work that you put in as an individual, the better the results will be.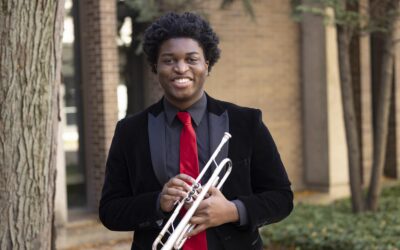 Music Huskie SpotlightHuskie Spotlight: Gabriel Wade, '24, Master of MusicWhat did you want to be when you were growing up?  Ever since starting band and piano class in middle school, I've always wanted to make music a major part of my life. That led to me pursuing a...