Huskie Spotlight: Jalen Charles, '25, Master of Music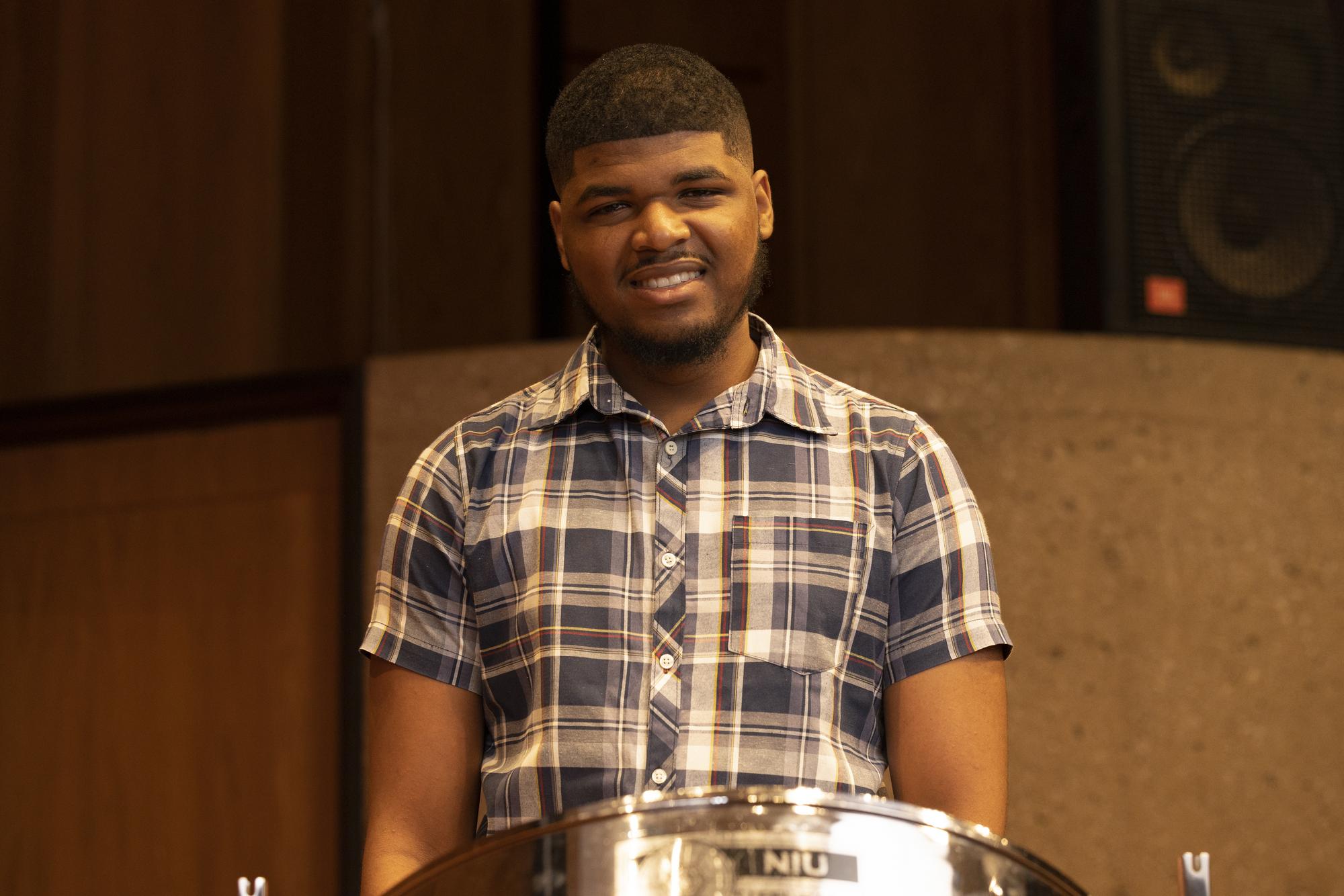 What did you want to be when you were growing up? Growing up, I wanted to become a lawyer. At 12 years old, it changed to becoming a pilot but I am now on a different path as a musician.
What is your major (and/or minor) and why did you decide on this course of study? I am doing my Masters in Music Performance and my instrument is the steelpan. A short answer as to why this is my major is that I'm really passionate about the steelpan and I love being able to perform and entertain others while showcasing and sharing my knowledge about this beautiful instrument.
What is your favorite thing about studying and/or playing music at NIU? My favorite thing about studying and playing music at NIU is the ability to learn from, share my knowledge and also perform with so many talented musicians.Are you involved in any student organizations or extra-curricular activities?  I am the co-director of the All-University Steelband and it has helped me to become more creative and has taught me leadership skills.
Who has been one of your favorite instructors/professors and why?  I've absolutely loved every single one of my lecturers thus far at NIU so it's really difficult to pick just one. I would say that Professor Reginald Thomas has been my favorite lecturer so far. I was in his Jazz History course and I loved every minute of it. He encouraged open discussion and also accepted different opinions. The passion and knowledge that he has for the course material inspired me to want to learn more. I'm really glad that I was a part of that course and got to learn from him.
Why did you choose NIU to study music? I chose to study music at NIU because a number of my previous lecturers who I look up to actually studied here. Another factor in wanting to come to NIU is so that I could have the opportunity to study and learn from one of the most esteemed and well-rounded steelpan musicians in Professor Liam Teague.
Where is your favorite spot on campus or in the community?  There are so many spots and places to choose from but my favorite spots on campus and in the community are the Student Center and where all the food places are. I really like the Student Center because it's a great place to meet students of different backgrounds and there are also great activities such as pool and bowling.
What advice would you give to a student who is applying to colleges? The advice that I would give is try to experience a little bit of everything. I would also say to be open to new things and be open-minded about other people's viewpoints.
What do you do to relax or recharge? I like to listen to music or take nice & long walks or chill with friends or just stay at home and sleep.
Coming to college, what is something that you have had to learn to do differently? Even though I came here with a couple of my friends and I've made friends, I've had to learn to adapt to life away from most of my friends and family. I've also had to learn to do a lot of things by myself.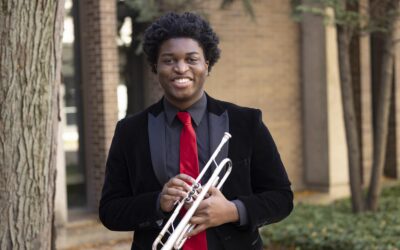 Music Huskie SpotlightHuskie Spotlight: Gabriel Wade, '24, Master of MusicWhat did you want to be when you were growing up?  Ever since starting band and piano class in middle school, I've always wanted to make music a major part of my life. That led to me pursuing a...