Huskie Spotlight: Jair Nunez, '24, Music Education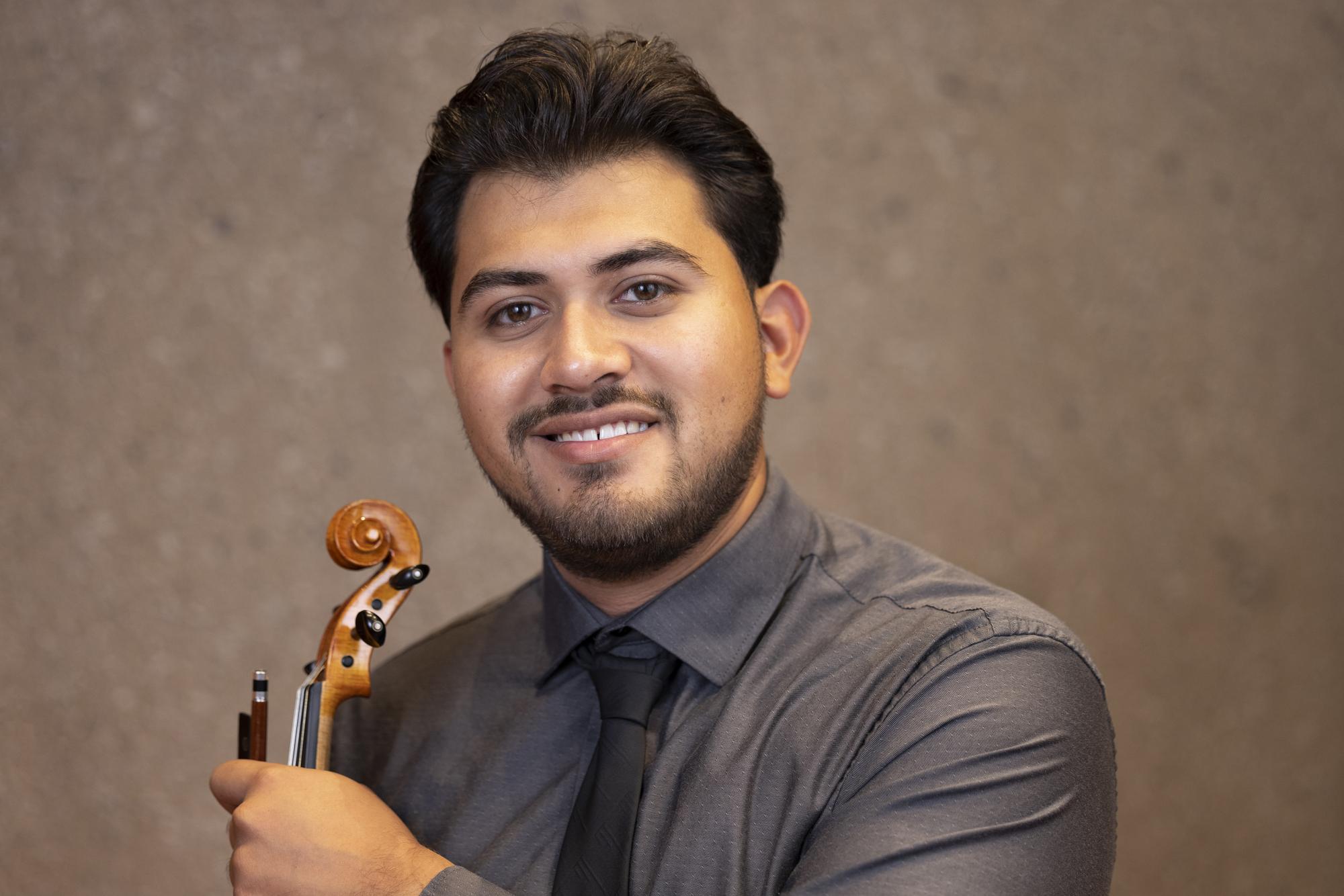 What did you want to be when you were growing up? I initially wanted to be an astronaut when I grew up, but somewhere along the way, I stumbled upon a violin, and from there on I loved it. I loved playing, but I found a passion for helping others, especially in music. After high school, I ended up going after a computer science degree, but I ended up getting an opportunity to teach Mariachi music in an after-school program. This is where my life turned around because I saw the impact I was able to make on my students; I felt as if I had the ability to inspire others through music, so I decided that I wanted to be a music teacher and use the musical knowledge I've obtained my whole life to help others.
What is your major (and/or minor) and why did you decide on this course of study? My major is Music Education, and I chose this because I want to inspire my future students to find their passion in music. I feel as if I have an opportunity to change a students perspective on music, and it can instead turn into a passion that they can then use in their future.
What is your favorite thing about studying and/or playing music at NIU? NIU is filled with amazing musicians and resources, so it's a fantastic school to be a part of. Everyone is cooperative and helpful, so if I'm ever struggling with something, I know that I can contact others for help. I'm never discouraged in asking for help because I know that I will get the assistance I need and if one person can't help me, they'll find someone who can. Also, I love having the opportunity to play in many world music ensembles, such as Gamelan, Steel Pan, etc. and even having a brand new music ensemble: Mariachi NIU. These ensembles bring a unique style of music that makes me want to explore more music genres at NIU and expand my knowledge of world music; not to mention they're super fun to be a part of!
How have you connected with other students at NIU? I connect with other musicians through ensembles, classes, and in the residence halls where I see them outside of school. I'm able to make new friends all the time and it's great because we all share music as a common passion, so I'm able to make great connections during school.
Are you involved in any student organizations or extra-curricular activities? If so, which ones? How have they added to your experience as a Huskie?: I'm a community advisor at NIU, so I'm a leader in the residence halls, and this has allowed me to make so many connections with other students who are non-music students but also share similar passions with me. One of these passions is chess, which became another club (NIU Chess Club) that I recently joined which allowed me to share my enjoyment of chess with others. Lastly, I'm involved in the new Mariachi NIU ensemble, which my friend Axel Orozco and I created last year at NIU. It's been amazing seeing the ensemble grow and it's so much fun performing these pieces that I grew up with for others around campus representing the school of music.
Who has been one of your favorite instructors/professors and why? What course do they teach? My favorite instructor has to be my violin professor Blaise Magniere. My playing ability has improved so much thanks to him, and he's able to understand my goals and progress throughout the school year. If it wasn't for him, I wouldn't be as dedicated as I am to improving my skills as a violinist.
Why did you choose NIU to study music?* : I had heard from many music teachers at School District U-46 that NIU was an amazing institution for Music Education and that it had really great teachers and resources. I had also performed at NIU in the past for music festivals and events, so it was an easy choice for me to come to this school to complete my Music Education degree.
Where is your favorite spot on campus or in the community? My favorite places on campus have to be the 4th-floor practice room 469 (which has a mirror, piano, solid stand, and is usually chill temperature) and the recreation center. They're my go-to spots for clearing my mind and being productive while practicing and working out. They become stressful places sometimes, but ultimately they're the spots where I refocus and feel the most active, which is something I value a lot.
What advice would you give to a student who is applying to colleges? Make sure to keep an end goal in mind for the end of college, and never lose sight of that goal until you complete it.
What do you do to relax or recharge? I spend time with my friends and watch my favorite shows, movies, or youtube.
Coming to college, what is something that you have had to learn to do differently? I've learned to manage my time way more efficiently. Being a music student gives you a really busy schedule, but you can still do everything you want to do if you just manage your schedule well.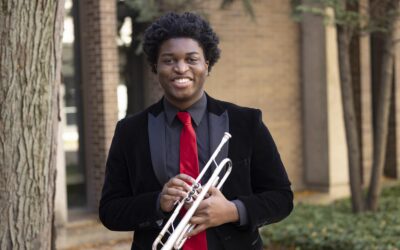 Music Huskie SpotlightHuskie Spotlight: Gabriel Wade, '24, Master of MusicWhat did you want to be when you were growing up?  Ever since starting band and piano class in middle school, I've always wanted to make music a major part of my life. That led to me pursuing a...