Huskie Spotlight: Hyounkyoung Kim, '24, Master of Music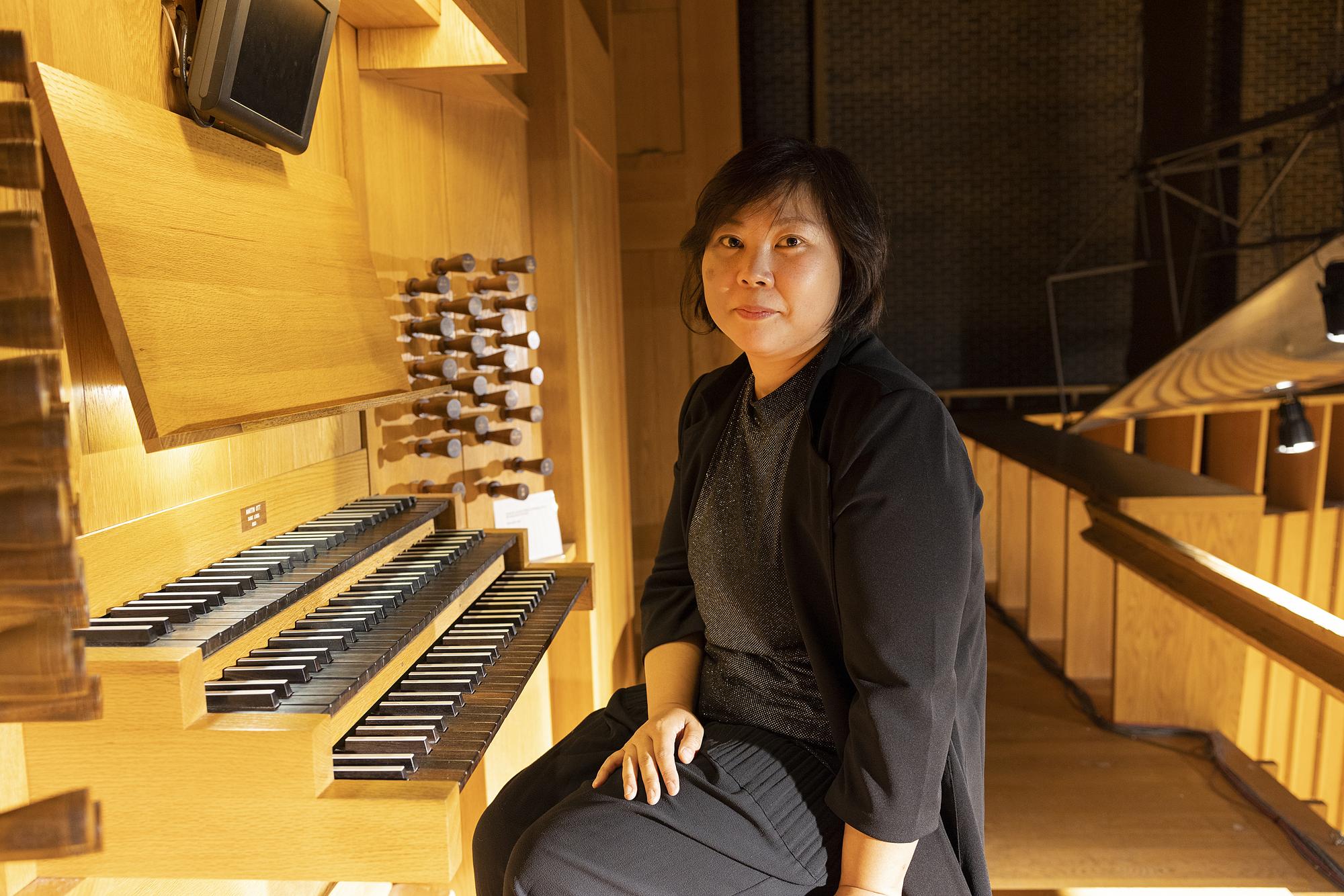 What did you want to be when you were growing up? Now, I hope to be a collaborative musician.
What is your major (and/or minor)? Piano and organ
What is your favorite thing about studying and/or playing music at NIU? My favorite thing is that I can have a variety of experiences in collaborative study because I realize I like to make good music with great musicians. Above all, it's wonderful to share and accept other musicians' thoughts and music inspirations.
How have you connected with other students at NIU? I have connected with other students because I accompanied a lot with other instruments.
Who has been one of your favorite instructors/professors and why? First of all, my favorite professor is  James Brown because I like his organ lesson and organization.
Secondly, Dr. [Eric]  Johnson… As I see him more than other professors because of his class accompaniment, I think I am greatly influenced by his musical thoughts and sometimes his deep study. Above all, his passion for choir music and my respect for him, who has been running for many years in one field.
Why did you choose NIU to study music? Because because I can earn an organ M.M degree and I thought it would be beneficial for me to work in a collaborative field.
Where is your favorite spot on campus or in the community? One of my favorite spots is a practice room because I have to be there  so much time. Secondly, I like the main NIU library and the DeKalb Public Library.
What advice would you give to a student who is applying to colleges?  First, I'll ask them what they want to do in college and recommend they go to the place where that can give them a variety of experiences, great academic professors and an interesting major.
What do you do to relax or recharge? : When I feel I need to relax or recharge, I spend time with my favorite people to eat or chat and I enjoy watching dramas or TV shows.
Coming to college, what is something that you have had to learn to do differently? I am a foreign student so I needed to study English.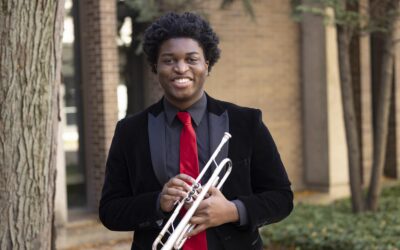 Music Huskie SpotlightHuskie Spotlight: Gabriel Wade, '24, Master of MusicWhat did you want to be when you were growing up?  Ever since starting band and piano class in middle school, I've always wanted to make music a major part of my life. That led to me pursuing a...