Huskie Spotlight: Emma Anderson, '24, Music Education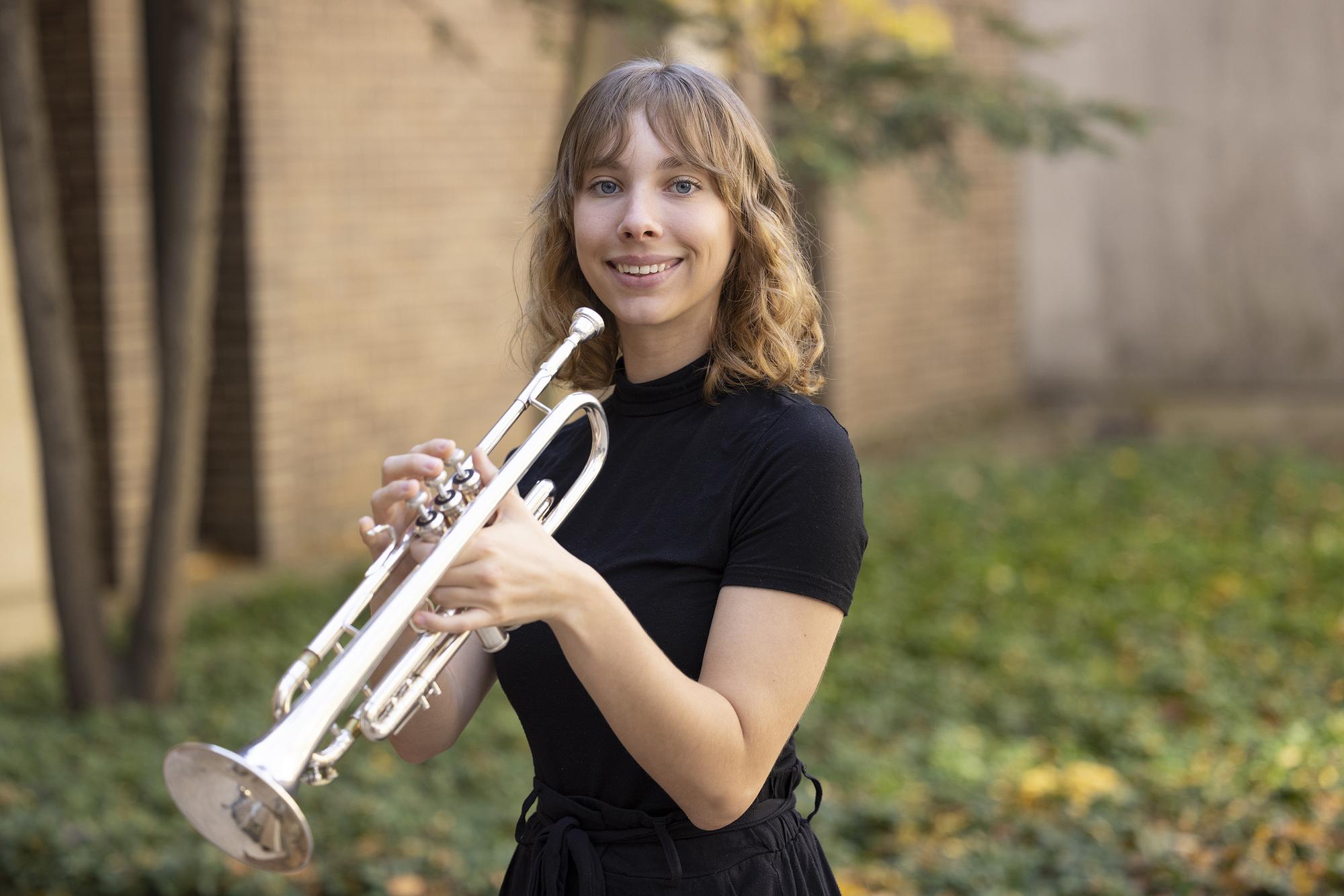 What is your major (and/or minor) and why did you decide on this course of study? I am studying Music Education. I chose this major because making and sharing music has always been a focal point in my life. It is something that I enjoy dedicating every single day to and I am extremely excited to soon help others find a similar passion.
What is your favorite thing about studying and/or playing music at NIU? My favorite thing about playing music at NIU is the people. Many of the other music majors push me with their excitement for music. Being around such a disciplined group of musicians inspires me to continue working and growing.
Who has been one of your favorite instructors/professors and why?  Dr. [Mary Lynn] Doherty is one of my favorite professors. I have taken Music Ed as well as University Chorus with her and every experience has been great. She sets up a classroom so that it is filled with play and engagement. I am grateful to be learning under her example of how to be an impactful music educator.
Why did you choose NIU to study music? I chose NIU because I heard it has one of the best education programs you can find…. And  I believe the rumors are true. The education community – professors and students alike – supports each other and shares amazing opportunities.  The classes go in depth and make me feel prepared to teach. I wouldn't want to be anywhere else.
What do you do to relax or recharge? When I need to relax, I take a walk around the lagoon or I write songs on my guitar. Both of these things help me get my mind off of school and ease my stress.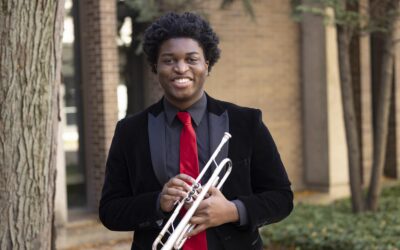 Music Huskie SpotlightHuskie Spotlight: Gabriel Wade, '24, Master of MusicWhat did you want to be when you were growing up?  Ever since starting band and piano class in middle school, I've always wanted to make music a major part of my life. That led to me pursuing a...