Huskie Spotlight: Dartagnan Stephen, '23, Master of Music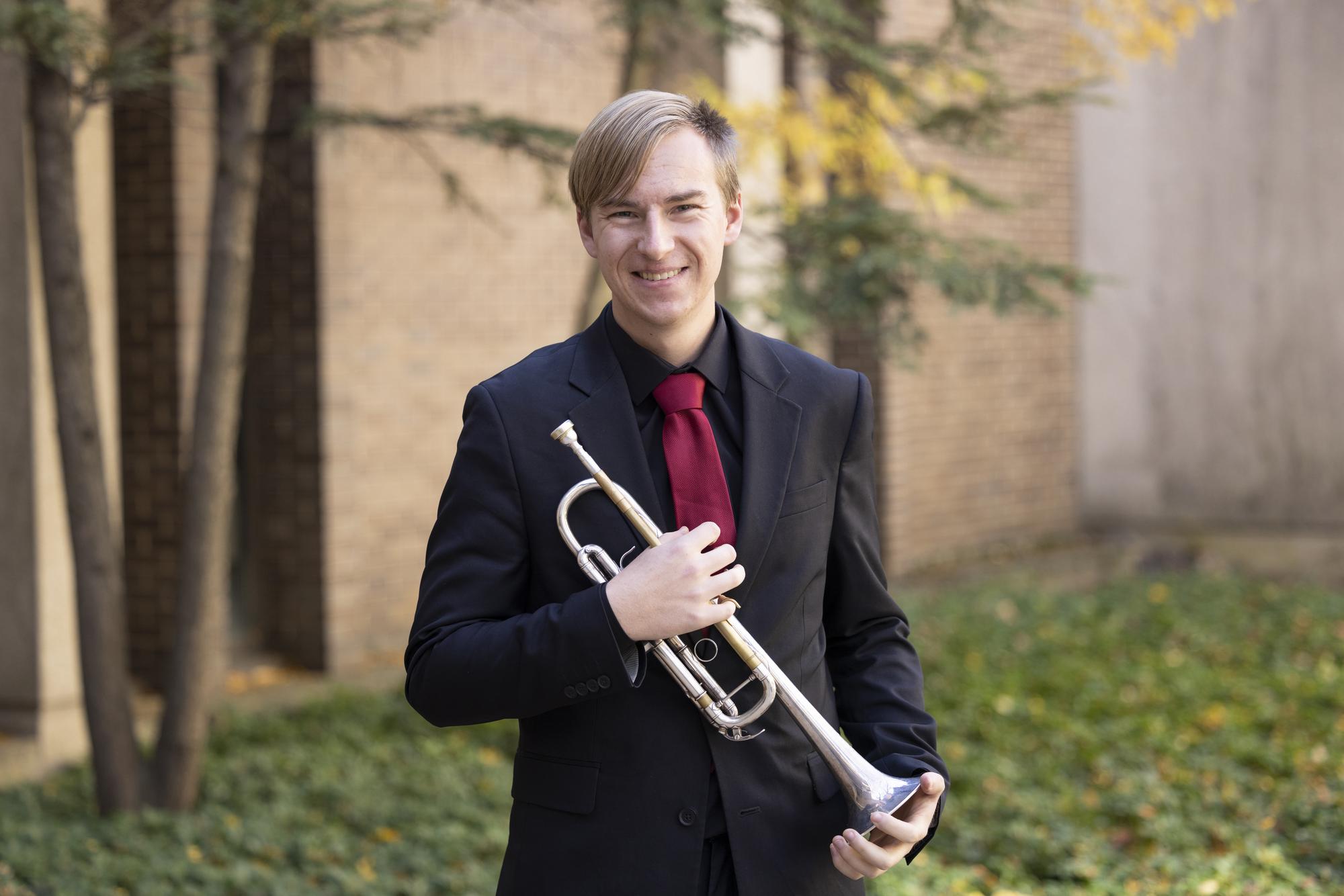 What did you want to be when you were growing up?  I've always wanted to be a performer.  As my goals became clearer and my musical techniques became more refined, I found my voice with the trumpet.
What is your major (and/or minor) and why did you decide on this course of study? I am a graduate student studying trumpet performance. I have been playing trumpet for over ten years and have found a passion for practice, performance, and improvement on the instrument.
What is your favorite thing about studying and/or playing music at NIU? My favorite thing about studying at NIU is the wide range of styles and ensembles that people are interested in playing.  You can always find people to collaborate on pieces with, and there are many performance opportunities to showcase those works.  It's fun to challenge yourself with music you haven't seen before.Who has been one of your favorite instructors/professors and why?  I've enjoyed learning from Professor Brian Hart.  He teaches music history classes and I had him with my History of Opera class.  He has a huge amount of knowledge about music history and a clear joy for teaching.  His class was engaging and very informative.
Why did you choose NIU to study music? I chose NIU to study because I already had connections with the trumpet professor here.  My old trumpet instructor is friends with the professor at NIU, so NIU came with high recommendations.
Where is your favorite spot on campus or in the community? My favorite spot on campus is the lagoon near the Music Building.  I like to walk around the lagoon to decompress from time to time.
What advice would you give to a student who is applying to colleges?  Don't limit yourself.  Just because you started going in one direction doesn't mean you can't find a better one.
What do you do to relax or recharge? Every day I walk to school and back.  It gives me an hour to process the day, enjoy the fresh air, and get my body moving a little.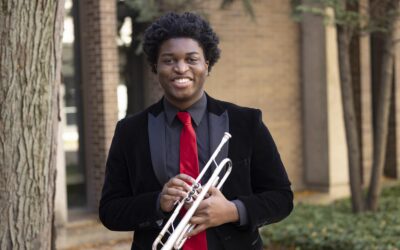 Music Huskie SpotlightHuskie Spotlight: Gabriel Wade, '24, Master of MusicWhat did you want to be when you were growing up?  Ever since starting band and piano class in middle school, I've always wanted to make music a major part of my life. That led to me pursuing a...