Huskie Spotlight: Chih-I Hsiao, '24, Master of Music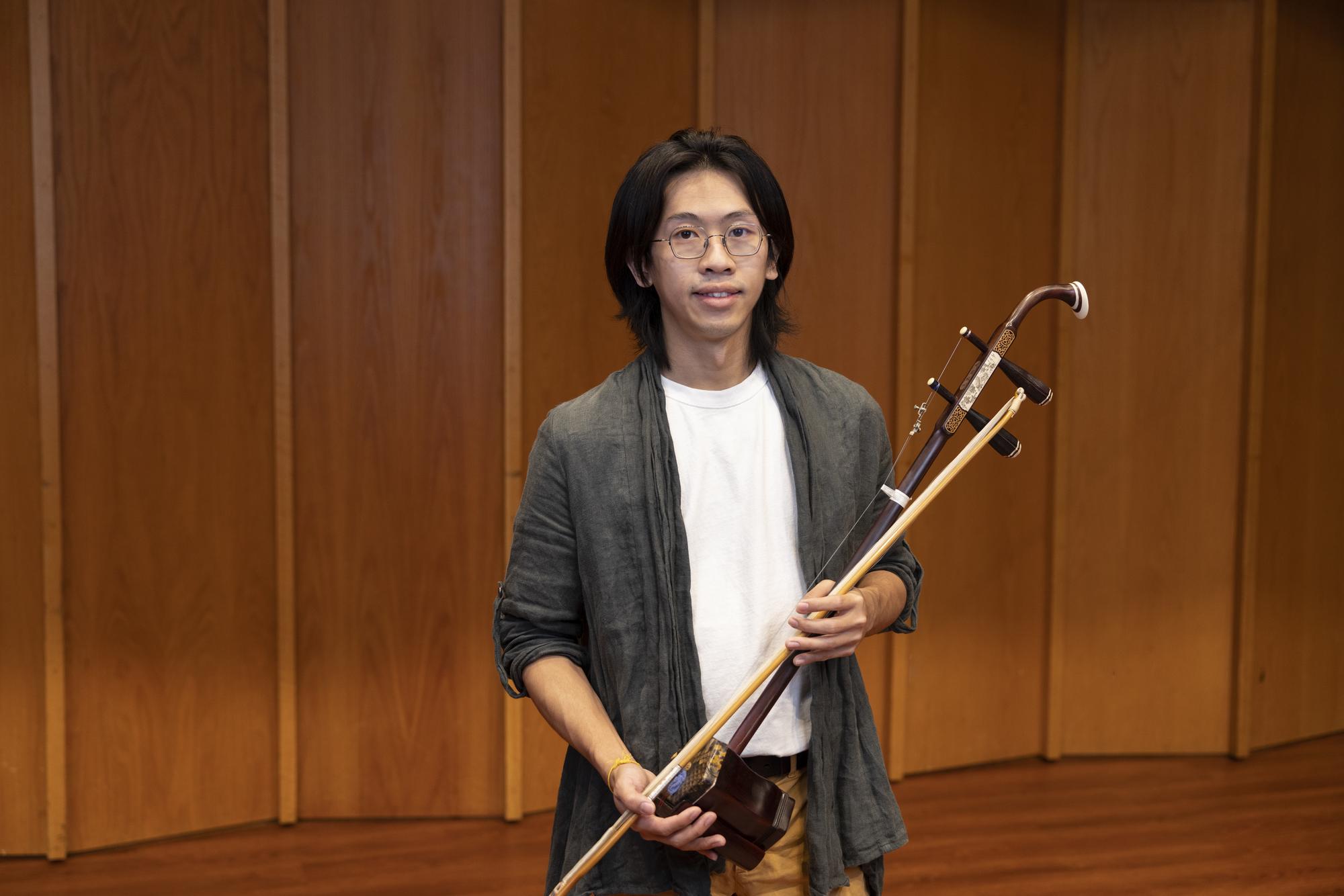 What did you want to be when you were growing up?
 I wanted to be an erhu (Chinese two-string fiddle) player and a Chinese orchestra conductor when I was in junior high school. I started to study erhu when I was ten, and I was able to use it in to pass the audition for the prestigious traditional music department at Taipei National University of the Arts (TNUA). However, after I started my program there, I changed my path to study Music Theory of Taiwanese traditional music.
What is your major (and/or minor) and why did you decide on this course of study? I am currently pursuing graduate studies in world music because I have had a strong interest in exploring music from different cultures around the world. With what I have learned so far, I learn that the world of music is actually far wider and more diverse than I thought before and that if I want to keep learning more about various musical cultures, I must have an open mind that eliminates to a great extent my bias and prejudice that came as part of my pre-knowledge. I have found studying world music fascinating and engaging. I look forward to sharing what I have learned in this program with more people.
What is your favorite thing about studying and/or playing music at NIU? I have been able to play with different musicians in the world music ensembles I am part of at NIU. These experiences have helped me not only learn various musical practices that I was not familiar with before but also allowed me to interact with many talented musicians who come to NIU with interesting backgrounds.
How have you connected with other students at NIU? As a performer, I am always up for opportunities to collaborate. That's how I connect with my peer musicians in music school. I am also the GA for Asian American Studies Certificate Program, an interdisciplinary program that requires me to go visit different classes, instructors and students, from various disciplines. I also participate in many cultural events on campus. And many people whom I met in these events have become my friends.
Are you involved in any student organizations or extra-curricular activities?  I am the president of the World Music Club and the Vice President of Taiwanese Students Association. These positions have allowed me to work and interact with students and faculty members outside of my home department of music, which have helped push me stepping outside of my comfort zone. I can strongly feel that my social skills have improved tremendously as a result.
Who has been one of your favorite instructors/professors and why? Dr. Jui-Ching Wang is my favorite professor here. She is not only a good teacher, but also a caring advisor, and a great mentor who always considers students her priority. She is always patient when guiding her students, even though she is crazily busy with her teaching and other administrative obligations.
Why did you choose NIU to study music? NIU world music program is one of the best world music programs in the world. As a non-western classical trained musician, I think the world music program at NIU has the best graduate program that allows students to explore the studies of various world music cultures and tie these closely together with our career path.
Where is your favorite spot on campus or in the community?  I like east lagoon, because of its tranquility and close location to the music building. When I feel stressful with heavy work loads, I would always go there to see still water to calm myself.
What advice would you give to a student who is applying to colleges? Choose what you love. Follow your heart! NIU music school has a lot to offer, from the conventional western music program, jazz, to world music, steel band, and recording art. In addition to music, I also benefit from the very rich language courses provided by the World Languages and Cultures Department, cultural events from various centers, such as Center for Southeast Asian Studies, Asian American Studies, Asian American Resource Center, and the libraries. Students can take these wonderful resources into consideration when they apply.
What do you do to relax or recharge? Hanging out with my friends and watching TV series.
Coming to college, what is something that you have had to learn to do differently? Conducting research using English, my second language, is the most challenging task to me now.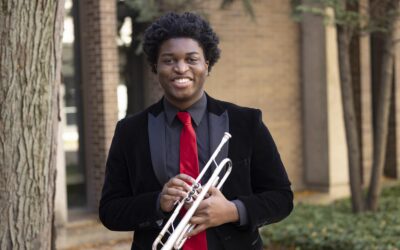 Music Huskie SpotlightHuskie Spotlight: Gabriel Wade, '24, Master of MusicWhat did you want to be when you were growing up?  Ever since starting band and piano class in middle school, I've always wanted to make music a major part of my life. That led to me pursuing a...