Huskie Spotlight: Chanel Antoshin, Music Education, '25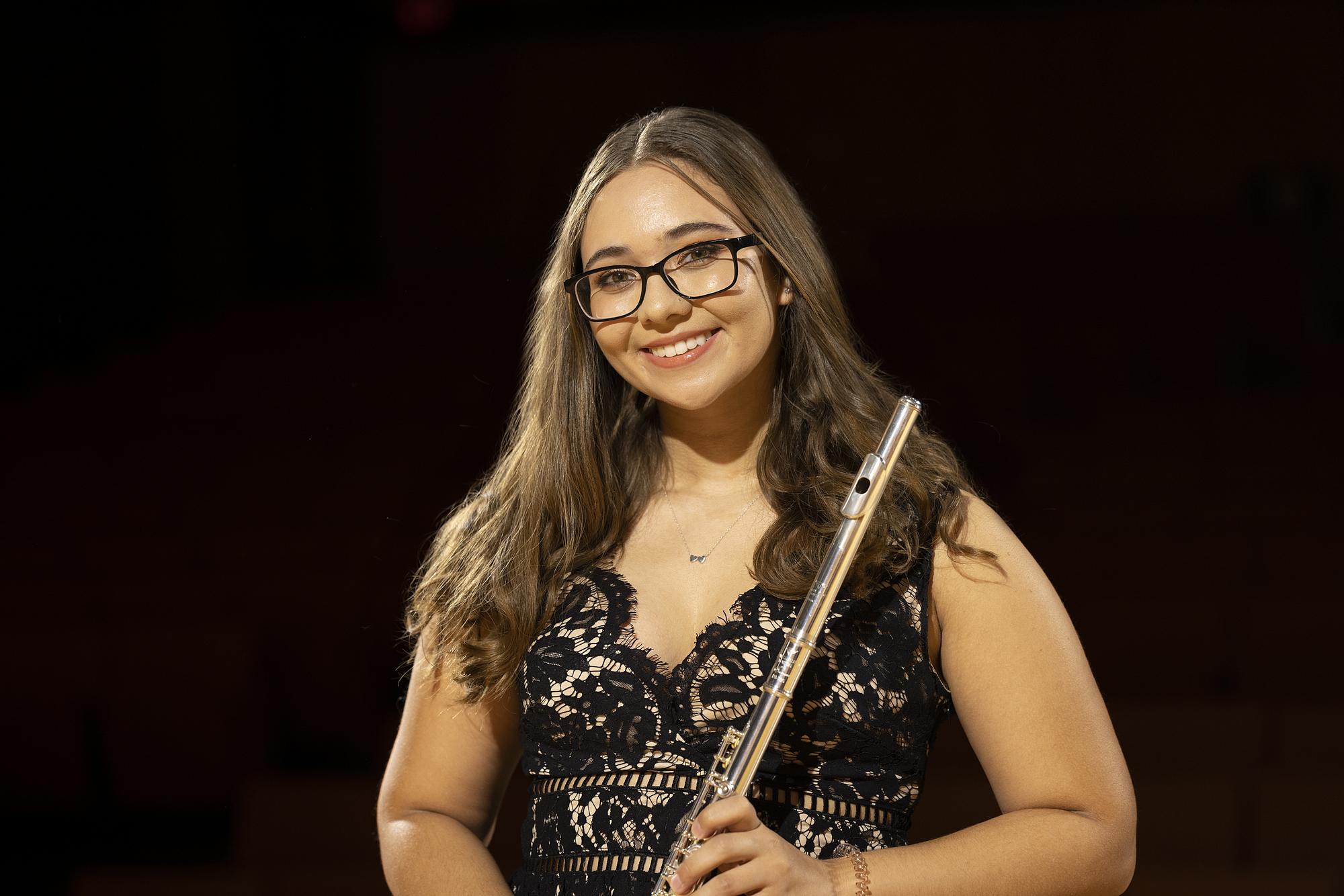 What did you want to be when you were growing up?
I dreamed about be an elementary school teacher. I always played "teacher" with family and friends which shows as I am now a music educator major. I believe it is perfect for me because it combined my childhood passion and my passion growing up, teaching people and music!
What is your major (and/or minor) and why did you decide on this course of study? I am a double major in music education and performance playing flute, as well as a minor in Spanish.
What is your favorite thing about studying and/or playing music at NIU? My favorite thing about being a student at NIU is the strong faculty we have, and the connections brought with it. The amount of support from teachers I have interacted with as well as them striving to see NIU students succeed makes the school of music a great place to be!
How have you connected with other students at NIU? Ways I have connected with students at NIU is by being in marching band and going to NIU held events with friends from classes!
Are you involved in any student organizations or extra-curricular activities? If so, which ones?  I love to play competitive badminton and plan to enroll in intramurals this fall!
Who has been one of your favorite instructors/professors and why? What course do they teach? Someone I have loved to study with here at NIU, biased or not, is my flute professor, Scott Metlicka. He is very welcoming, caring, intellectual, talented and beyond funny which never fails to shine through when working with him. He tailors his teaching to each student to make their experience here at NIU as best as it can be. He has gone above and beyond to make the flute studio shine and I thank him greatly.
Why did you choose NIU to study music? I chose to study music as both of my parents are music educators and as I like to say, music is in my blood. I could not see myself studying anything else.
Where is your favorite spot on campus or in the community? Why are you drawn to it? One of my favorite spots on campus this year has been the library. There are tons of places to study, peace and calm, as well as Einsteins on the lowest level for a sweet snack 🙂
What advice would you give to a student who is applying to colleges? Some advice I could give to students who are applying to college are get as familiarized with the places you are applying to. Make sure your future home for a potential 4 years has many things you like. Also try and get connected with people from the school, students and faculty and ask around for advice and anything you need to know.
What do you do to relax or recharge? To recharge, I really enjoy going to my comfy dorm and taking a nice nap, watching YouTube, or cooking something fun.
Coming to college, what is something that you have had to learn to do differently? I had to learn that communication is key. We all come from different places and backgrounds and making sure you are aware of that is the best way to make friends, maintain healthy relationships with faculty, and have a successful four years.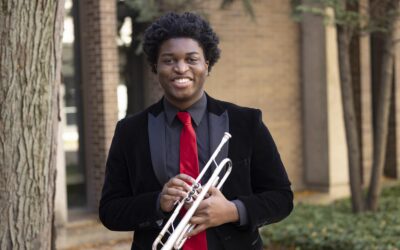 Music Huskie SpotlightHuskie Spotlight: Gabriel Wade, '24, Master of MusicWhat did you want to be when you were growing up?  Ever since starting band and piano class in middle school, I've always wanted to make music a major part of my life. That led to me pursuing a...