Huskie Spotlight: Axel Solorzano, '24, Music Education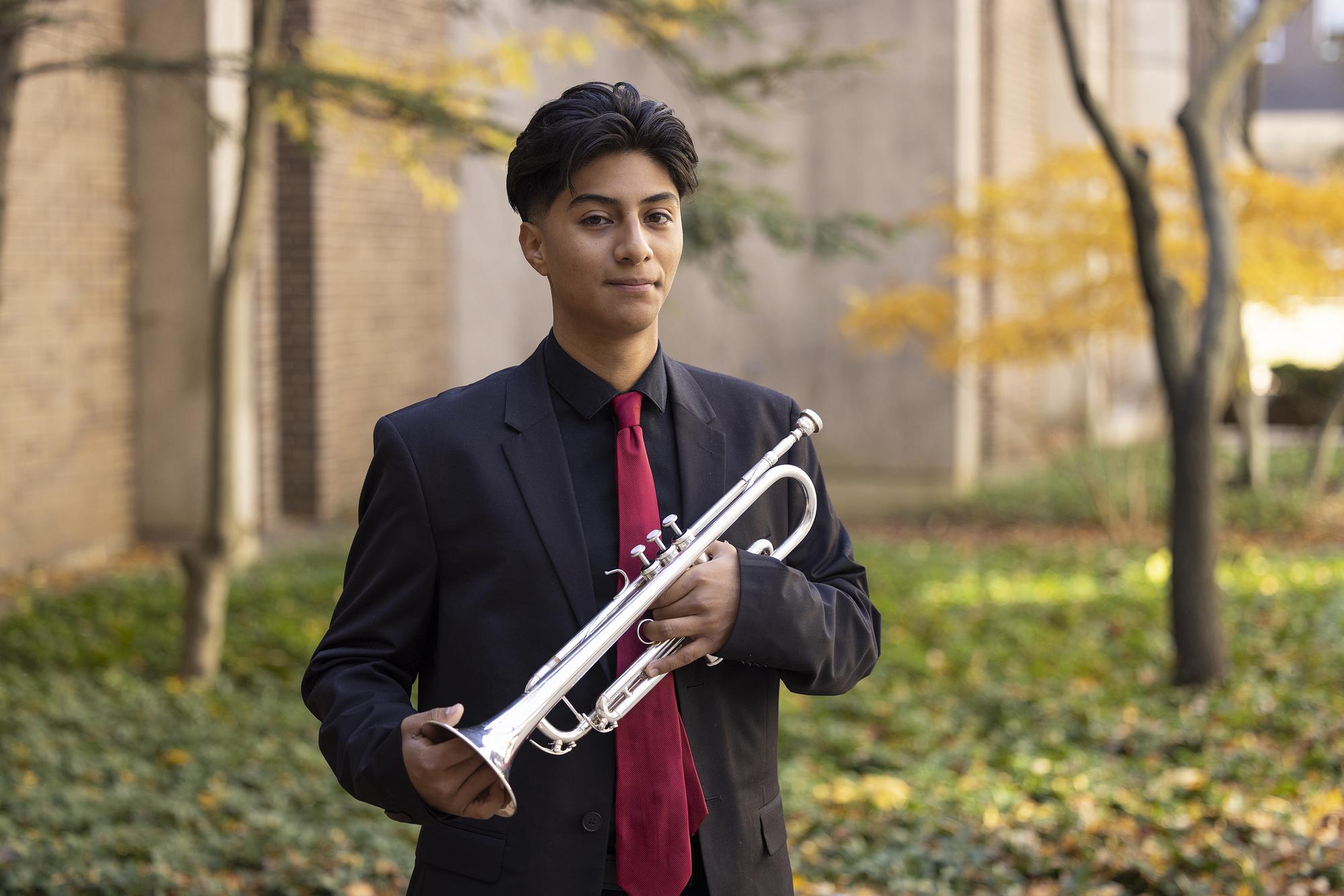 What did you want to be when you were growing up? I was always unsure and changed my mind a lot. My last couple of years in high school I always knew I liked teaching music but tried to explore my interest to see if there was anything that interested me that payed better or was more reliable. My passion overcame my doubts and I am now studying what I was scared of doing.
What is your major (and/or minor) and why did you decide on this course of study? Music Education. I was very inspired by my teachers and want to inspire people in similar ways I was motivated to work on a skill, be consistent, and creating something fun.
What is your favorite thing about studying and/or playing music at NIU? That there is a lot to learn from my peers and staff. I never feel alone because there is always someone who is going through are has gone through the same or similar struggles. Being around great musicians inspires me to get to work!
How have you connected with other students at NIU? I have had nothing but good experiences with everyone I talk to. People are very approachable and helpful. They can also give you space if that's what you need.
Who has been one of your favorite instructors/professors and why?  Lucia Matos, she is currently teaching my conducting 1 class and although I have not taken it for very long I love the way she teaches. How patient she is. She can be very relatable and funny person. She creates a good environment to learn and make mistakes and is very careful with what she says and if she does mess up she is very good at recognizing it and correcting.
Why did you choose NIU to study music? Because my dad lives seven minutes away and it is cheaper than having to find somewhere to live or commuting.
Where is your favorite spot on campus or in the community?  My favorite spot in campus is the Huskie Stadium. It's huge and it's always a fun time being there.
What advice would you give to a student who is applying to colleges? Apply to more scholarships. I gave up applying after I got rejected for the very few that I applied but if you keep applying you will find something for you.
What do you do to relax or recharge?  Just sleep and listen to podcasts.
Coming to college, what is something that you have had to learn to do differently? Ive had to learn how to manage my time differently and began using a calendar to keep up with every class, due dates, performances, rehearsals, etc. Being in college has been draining and very time consuming.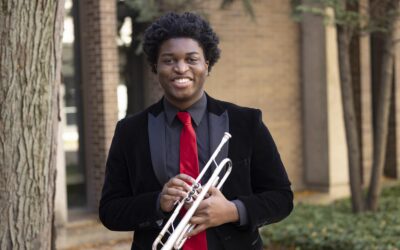 Music Huskie SpotlightHuskie Spotlight: Gabriel Wade, '24, Master of MusicWhat did you want to be when you were growing up?  Ever since starting band and piano class in middle school, I've always wanted to make music a major part of my life. That led to me pursuing a...