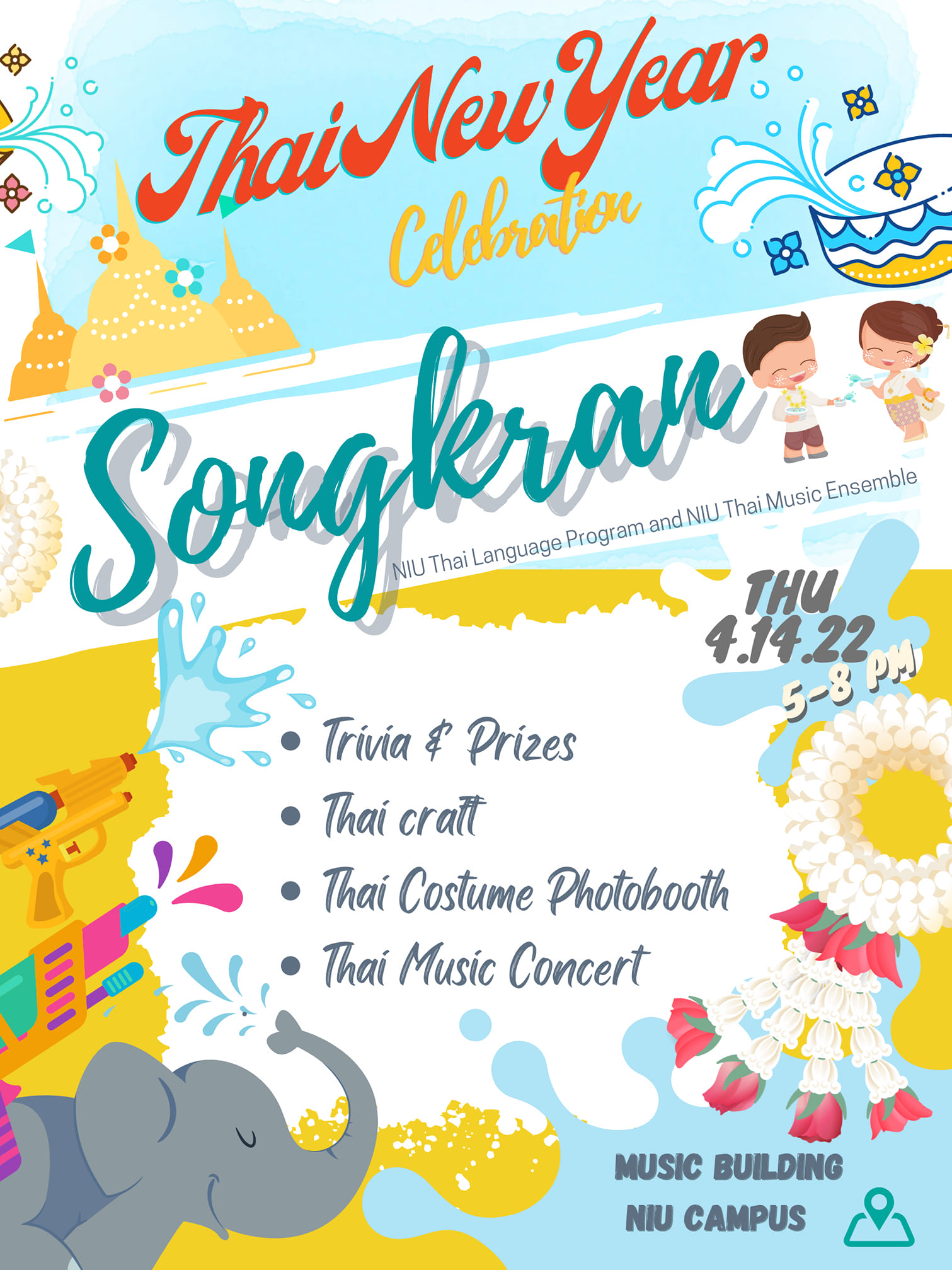 As part of NIU's World Music Festival you can celebrate Thai New Year with the NIU School of Music.
On Thursday, April 14, the Music Building will be the site of a Songkran Thai New Year Celebration hosted by the NIU Thai Language Program and the NIU Thai Music Ensemble. The event is free of charge and will feature trivia and prizes, Thai crafts, a Thai costume photo booth and a performance by the NIU Thai Music Ensemble.
There will also be several cultural information displays prepared for the event by Dr. Kanjana Thepboriruk, a Thai language instructor in the NIU World Languages and Cultures Department.
The free concert will be held at 6:30 p.m. in the NIU Recital Hall features two of the only three Thai ensembles at universities in the United States. It is the first time ever that the NIU Thai Ensemble and Kent State University Thai Ensemble have performed together.
Dignitaries from the Royal Thai Consulate in Chicago will be in attendance at the concert and will participate in a ceremony to recognize Dr. John Hartmann, retired professor of Thai languages and literatures at NIU, whose generous support helped establish the Thai music program in the NIU School of Music.