Huskie Spotlight: Meredith Vandre, Music Education, '22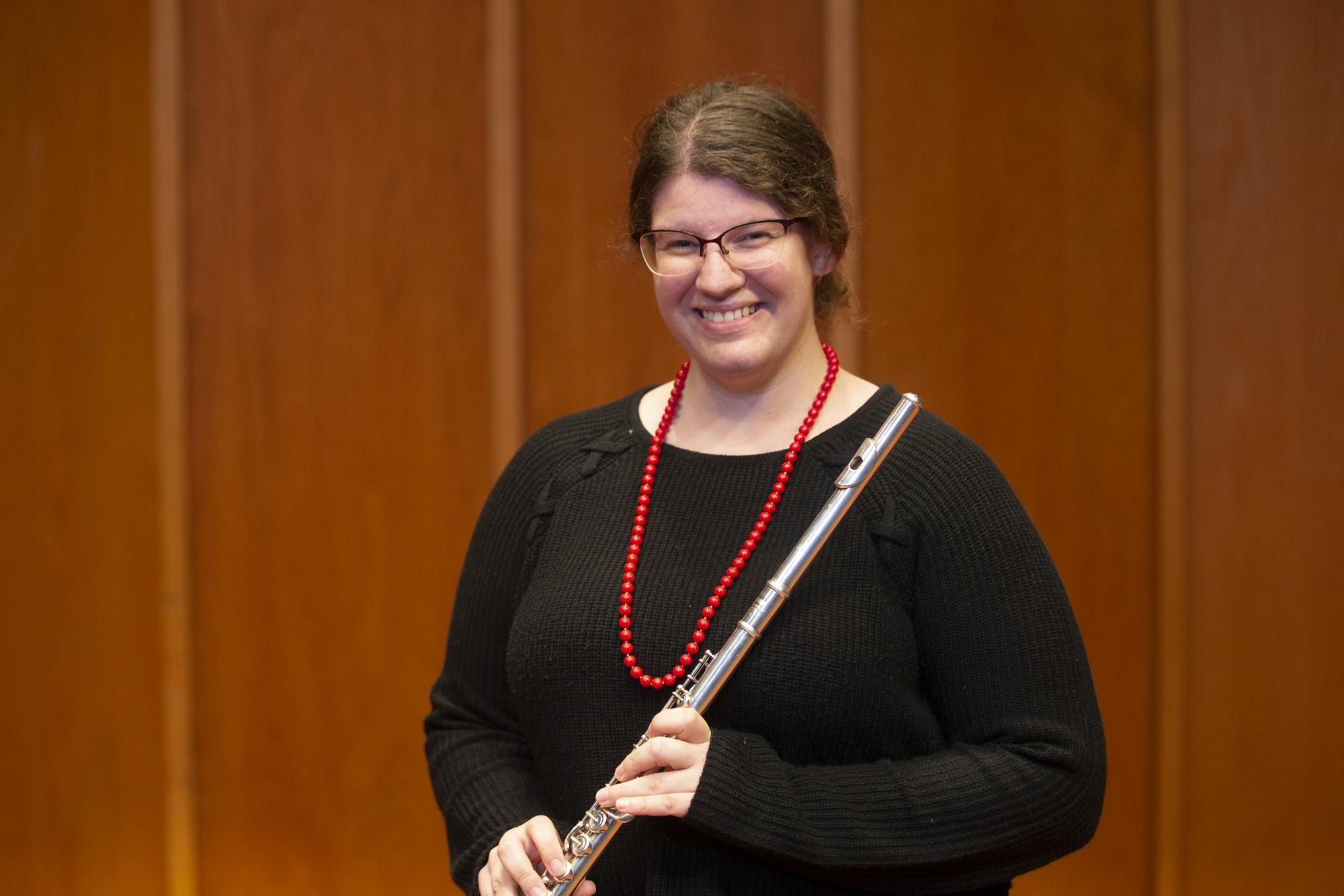 What did you want to be when you were growing up? When I was growing up I changed what I wanted to be fairly frequently. I wanted to be all of the things kids usually say: teacher, actress, doctor, police officer, etc. I am pursuing a degree in music education so I am pursuing a career in one of the things I wanted to be I suppose.
What is your major (and/or minor) and why did you decide on this course of study? My major is in Music Education and I chose this path after working with kids in after school theatre and music programs and realizing that was what I wanted to do full time.
What is your favorite thing about studying and/or playing music at NIU? I love the faculty and staff in the music program. Everyone has been so supportive and helpful to me in trying to achieve my goal. Being a non-traditional student can be incredibly stressful and they have been great in helping me to navigate everything required for being a music education major.
How have you connected with other students at NIU? I find that the ensembles have helped me to connect with other students. The flute studio is really starting to feel like family and I have gotten to know a lot of amazing musicians through participation in various ensembles.
Are you involved in any student organizations or extra-curricular activities? I wish I had more time to be involved in more things but as a non-traditional student balancing school, work, and my two kids has been a challenge. I have been participating in All-University Steelband which is not required for my major but has been a fantastic experience that I hope to continue next semester.
Why did you choose NIU to study music? I had started my music degree here ten years ago and it was a great program but my life kind of got in the way. I reached out to the School of Music to kind of feel out the idea of coming back and ended up enrolled in classes by the end of the week because of their help and support.
Who has been one of your favorite instructors/professors and why? What course do they teach? This is the hardest question! I wouldn't even be completing this degree without the help of so many people. Dr. Mary Lynn Doherty has helped me schedule my classes, navigate financial aid, and figure out exactly what I need to do as a Post Baccalaureate student. Dr. Thomas Bough who has directed my Wind Symphony class has been a fantastic support to me and always helps to remind me to breathe and focus on my priorities. Dr. Kerry Burch who taught my History of American Education class really helped to solidify my dedication to teaching.
Where is your favorite spot on campus or in the community? Why are you drawn to it? My favorite spot is outside the concert hall in the large lobby. The sun coming in through the windows is fantastic for relaxing and studying.
What advice would you give to a student who is applying to colleges? I highly recommend making connections with the professors you will be working with. It can make or break your experience at the college. Make sure that these are the people that you want to be working with for the next four years.
Coming to college, what is something that you have had to learn to do differently? I have definitely had to learn to communicate a little differently and learn to say 'no' to things that I might want to do but can't fit in my schedule easily. I am someone who tries to figure things out and help everyone who asks but juggling so many things has made me prioritize and learn to say 'no.'
What do you do to relax or recharge? I love to sing or play familiar music on my instruments or work on counted cross stitch to relax.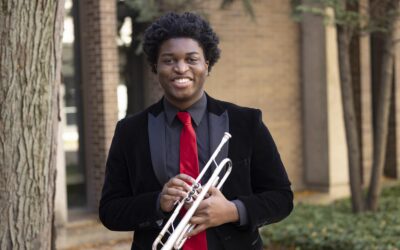 Music Huskie SpotlightHuskie Spotlight: Gabriel Wade, '24, Master of MusicWhat did you want to be when you were growing up?  Ever since starting band and piano class in middle school, I've always wanted to make music a major part of my life. That led to me pursuing a...