Huskie Spotlight: Dayoung Park, Cello Performance, '22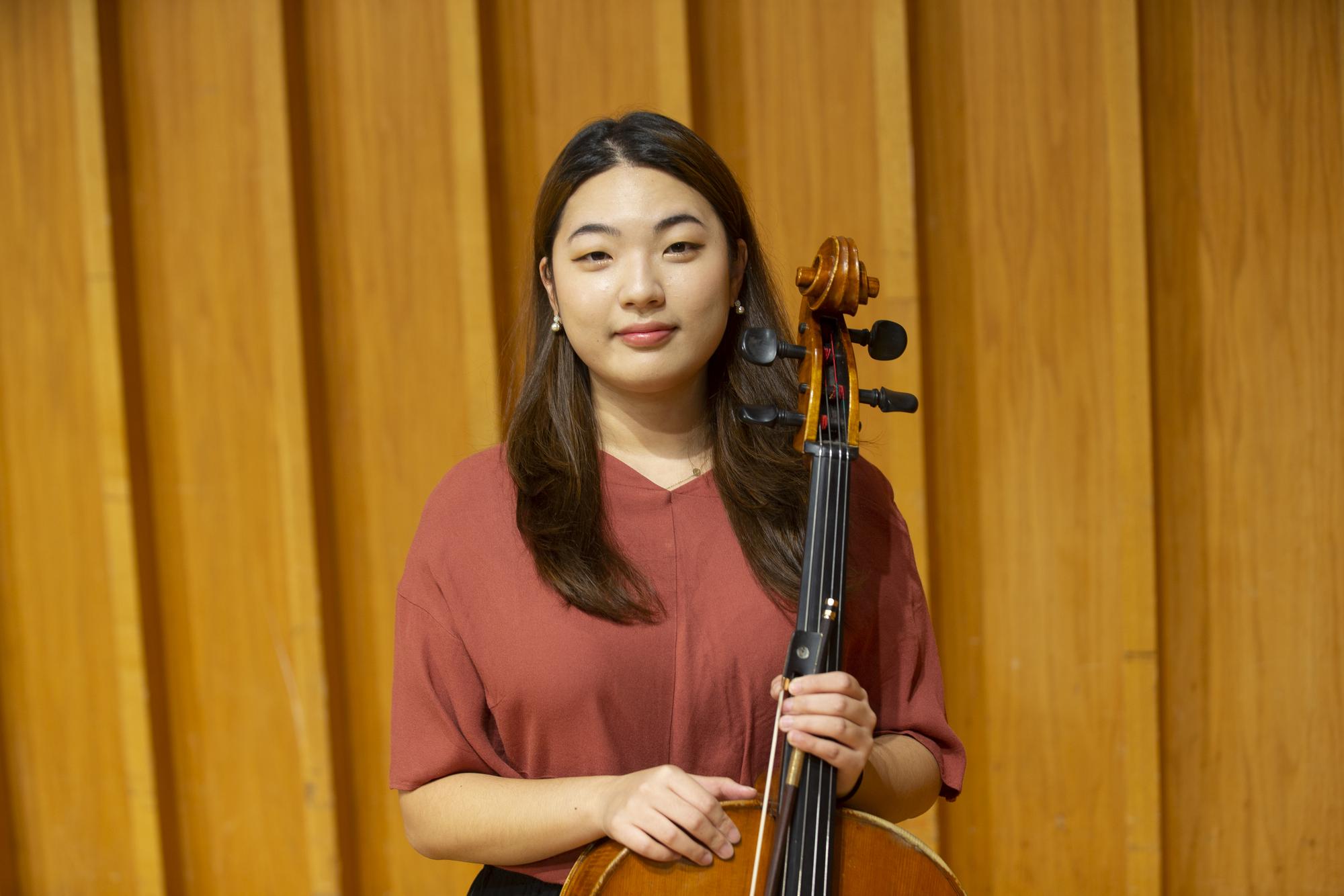 What did you want to be when you were growing up? When I was growing up, I've always wanted to become a musician because I liked how music can express one's feelings. As I first started playing the cello, I knew that I wanted to do this for a long time. And now I'm here at NIU pursuing music as my major.
What is your major (and/or minor) and why did you decide on this course of study? My major is cello performance, and I chose this major because I want to pursue music as my career and become a professional cellist.
What is your favorite thing about studying and/or playing music at NIU? My favorite thing about studying music at NIU is that there are many performance opportunities. I got to play in many different ensembles including chamber ensemble and new music ensemble. I also was chosen to perform with the NIU Philharmonic orchestra as a winner of the Concerto Competition.
Why did you choose NIU to study music? I chose NIU school of music because of its amazing faculty. Everyone is world-renown professionals and I wanted to study with them to broaden my perspective of music.
Who has been one of your favorite instructors/professors and why?  My favorite professor is my cello professor, Cheng-Hou Lee because he helps me in every way possible for me to grow not only as a performer but also as a well-rounded person. Every time I go in for my cello lesson, I'm always looking forward to learning something new!
Where is your favorite spot on campus or in the community? Why are you drawn to it?  East lagoon is my go-to place during the spring. I go there when I'm stressed or when I want to relax. The lagoon is beautiful all season but especially during the spring, it is such a great spot to read books and chill alone. Sometimes the geese scare me when they fly above my head but except for that, it's really a great place to chill.
Coming to college, what is something that you have had to learn to do differently? Coming to college, I had to learn how to organize my time wisely. Because I had to plan everything by myself, my successful semester was all depended on how I plan out things to do. And this was something I learned coming to college.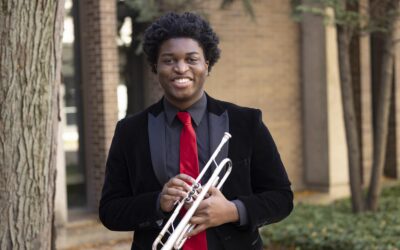 Music Huskie SpotlightHuskie Spotlight: Gabriel Wade, '24, Master of MusicWhat did you want to be when you were growing up?  Ever since starting band and piano class in middle school, I've always wanted to make music a major part of my life. That led to me pursuing a...