Huskie Spotlight: Calvin Chao, Music Education, '22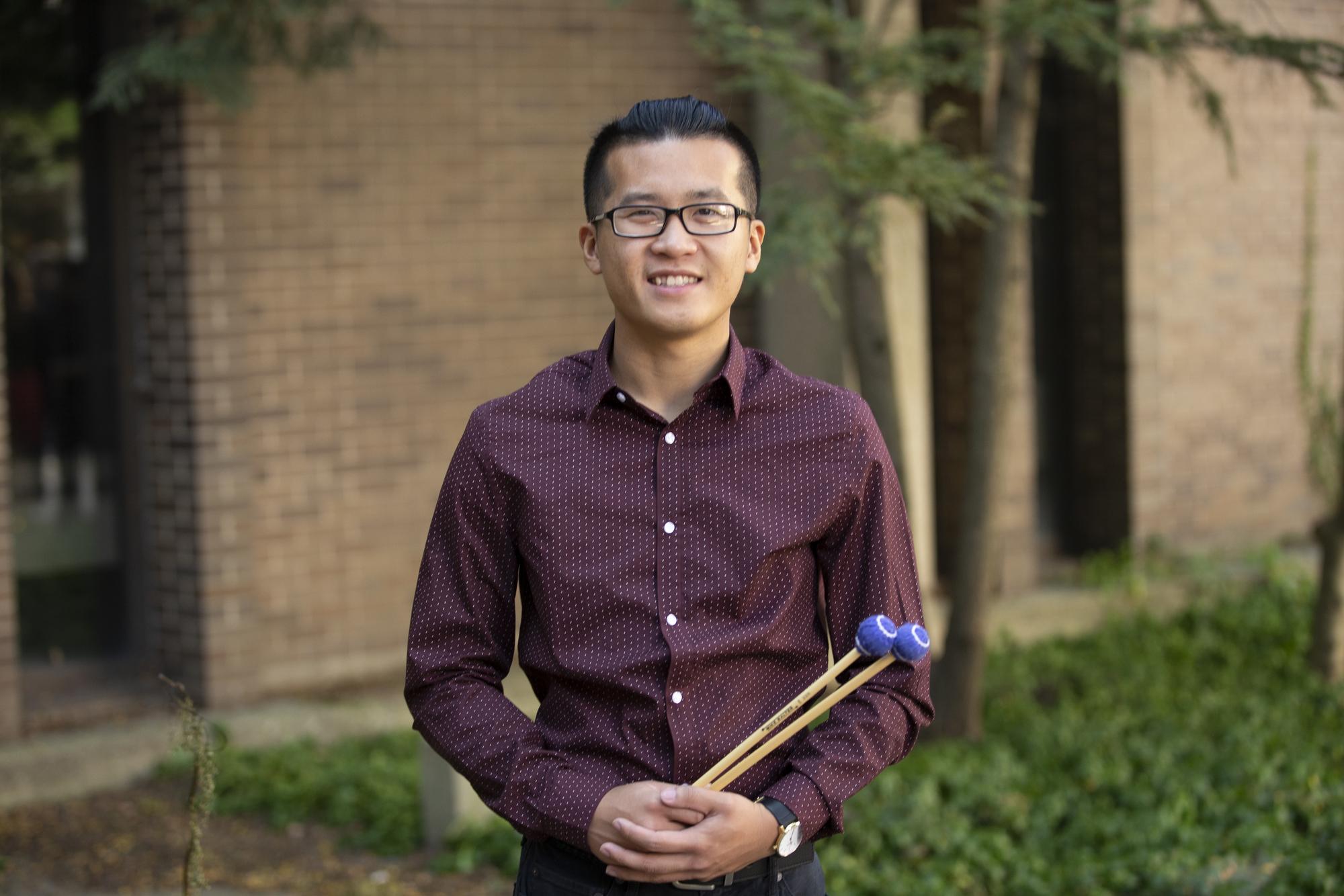 What did you want to be when you were growing up?  When I was really young, I wanted to work in computer science. While I've chosen to attend college for a different reason, I still am interested in the latest technology and computers.
What is your major (and/or minor) and why did you decide on this course of study?*My major is Music Education. Like many students, when I graduated high school, I had trouble selecting a major study. I wanted to work a career where I could help people, so I had considered Nursing, but music was (still is) a fundamental part of my life, so I had also considered that path. I had decided to attend Harper Community College, since it was a great school, and local, with excellent programs in both areas – that way I could switch majors if I felt like I needed to.
After graduating high school, my band director recruited me to coach and instruct the extra-curricular drumline. Since I was still living in my hometown, I was able to attend Harper while also teaching the drumline during Tuesday and Thursday evenings. What I came to discover was that whenever rehearsals were over, I was already anticipating what we would work on in the next rehearsal. This realization was when I decided I loved teaching and to fully go into Music Education.
What is your favorite thing about studying and/or playing music at NIU? Community. I can't speak for other schools, but I know at least one thing about the NIU Percussion Studio, and that's the sense of camaraderie that is shared in our circle. I know a lot of people would agree with me on this – music major or not: I love music because of it's power to bring people together. This culture is certainly a major part of the percussion studio at NIU.
Are you involved in any student organizations or extra-curricular activities? I was a part of the Huskie Marching Band in Fall 2018. It was a super fun drumline since most of the people on the line were people we knew from high school or were already friends outside of the band. I definitely miss it and one of my favorite parts is being part of the school's spirit at football games and tailgates.
Why did you choose NIU to study music? The NIU Percussion Studio. One of my close friends from high school was a percussion student at NIU before I transferred here, so I was able to hear from a friend what the experience was like to study percussion at NIU. One of his boldest bragging points was always the studio's ability to operate as a united studio. Feeling like I was a member of the studio from day one was further foundational in my decision to study here.
Who has been one of your favorite instructors/professors and why? What course do they teach? One of my favorite professors is Robert Chappell. I study East Indian Tabla drumming with Professor Chappell, and it has been a joy and privilege to drum so close (six feet away) to such experienced hands. It always feels so heartwarming to hear "Tabla Bob's" stories from his experiences in Costa Rica, India,  or even NIU stories from his many decades of teaching at NIU. Robert Chappell is always positive in his teaching, and never misses a moment to crack a joke. Also – he has the best mustache on campus.
Coming to college, what is something that you have had to learn to do differently? I believe one of the biggest takeaways a student should learn from being in college is who they are individually. I've never felt more like Calvin Chao than today. During my time in school, I've been able to learn a lot about how my mind wants to operate and know more about my strengths and weaknesses than I ever have in my life. I've learned to value hardships and stressful situations because that is when growth and learning occurs.
What do you do to relax or recharge? I realize I don't always do enough of this. Being able to teach and work with my students IS the refresher I need in my life, but when I go home, I find myself playing video games, or spending time playing UNO with friends. I'll often find myself composing or arranging music. I love to play with my roommate's dog, Wishbone, and I also enjoy rock climbing. When the mood is right, I enjoy taking photos and drawing. I also used to practice card tricks – maybe I'll get into that again.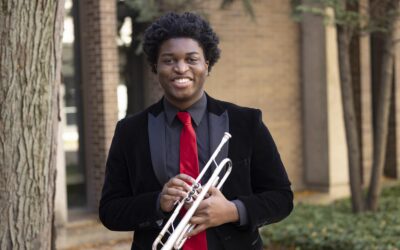 Music Huskie SpotlightHuskie Spotlight: Gabriel Wade, '24, Master of MusicWhat did you want to be when you were growing up?  Ever since starting band and piano class in middle school, I've always wanted to make music a major part of my life. That led to me pursuing a...