Huskie Spotlight: Nickolas Basich, Music Education, '23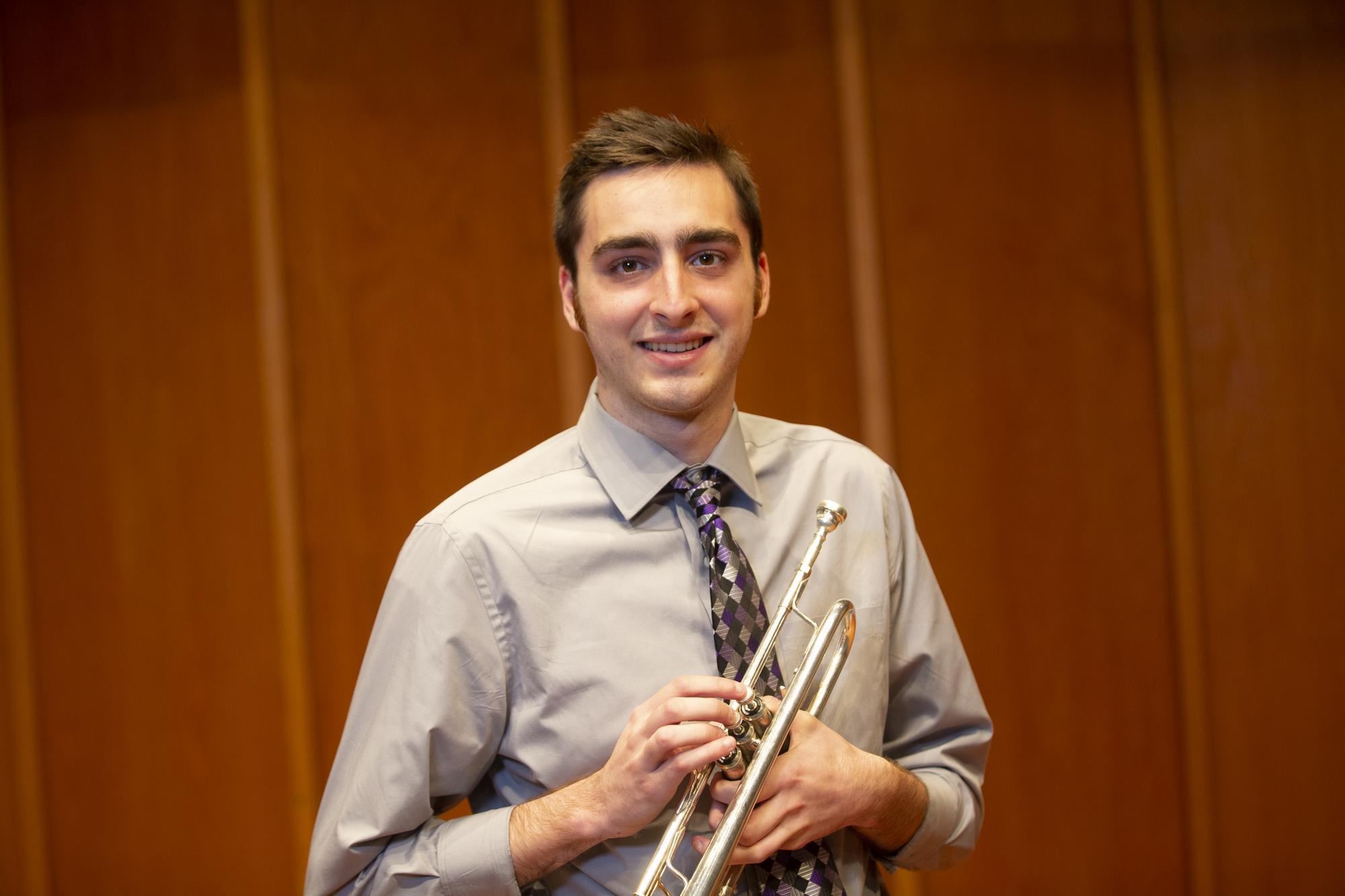 What did you want to be when you were growing up? Since fifth grade band, I knew that I wanted to do something in music. As I grew up, being a band director seemed like the best job for me since I love music and I want to help students and be a role model for them. I chose to pursue this as a major at NIU.
What is your major (and/or minor) and why did you decide on this course of study? My major is Music Education with an instrumental emphasis. I chose this because I want to be a middle school band director when I graduate.
What is your favorite thing about studying and/or playing music at NIU? My favorite thing about NIU is getting to play in so many different ensembles and work with other amazing musicians and teachers.
How have you connected with other students at NIU? Being in the same classes and ensembles as other students at NIU is really how I got to get to know everyone around me.
Who has been one of your favorite instructors/professors and why? What course do they teach? One of my favorite instructors is Dr. [Christine] D'Alexander. She teaches Intro to Music Ed, String Tech, and High School Methods, so she has seen me grow over the years as I took these classes. You can tell that she really enjoys her work and cares about all of her students' success.
Why did you choose NIU to study music?  I chose NIU because it is close to home for me and my father went to school here. I also knew that Northern's music ed program is really strong compared to the other schools in the area.
Where is your favorite spot on campus or in the community? Why are you drawn to it?  The best spot is the East Lagoon, it's just such a great place to decompress and walk around in between classes.
What advice would you give to a student who is applying to colleges?  Go to the college with the best program for you, because that is what matters most. Campus culture and dining hall food are important, but you really want to be sure that the program you will be going through for four to five years suits who you are and will facilitate your growth the best.
What do you do to relax or recharge? I just like to listen to music and hang out with other music majors to decompress. Sometimes all you need is a relaxed night to recharge for the rest of the week.
Coming to college, what is something that you have had to learn to do differently? Manage my time. College is really different from high school where there is less hand holding and you need to be responsible for yourself because other people will not keep you on track. You need to be on top of all of your assignments and other commitments in order to be successful.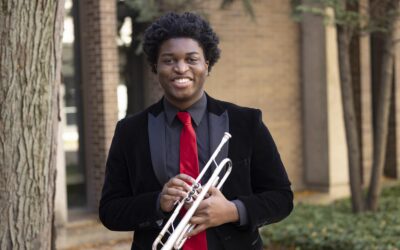 Music Huskie SpotlightHuskie Spotlight: Gabriel Wade, '24, Master of MusicWhat did you want to be when you were growing up?  Ever since starting band and piano class in middle school, I've always wanted to make music a major part of my life. That led to me pursuing a...