Huskie Spotlight: Morgan Dudlicek, Minor in Music, '24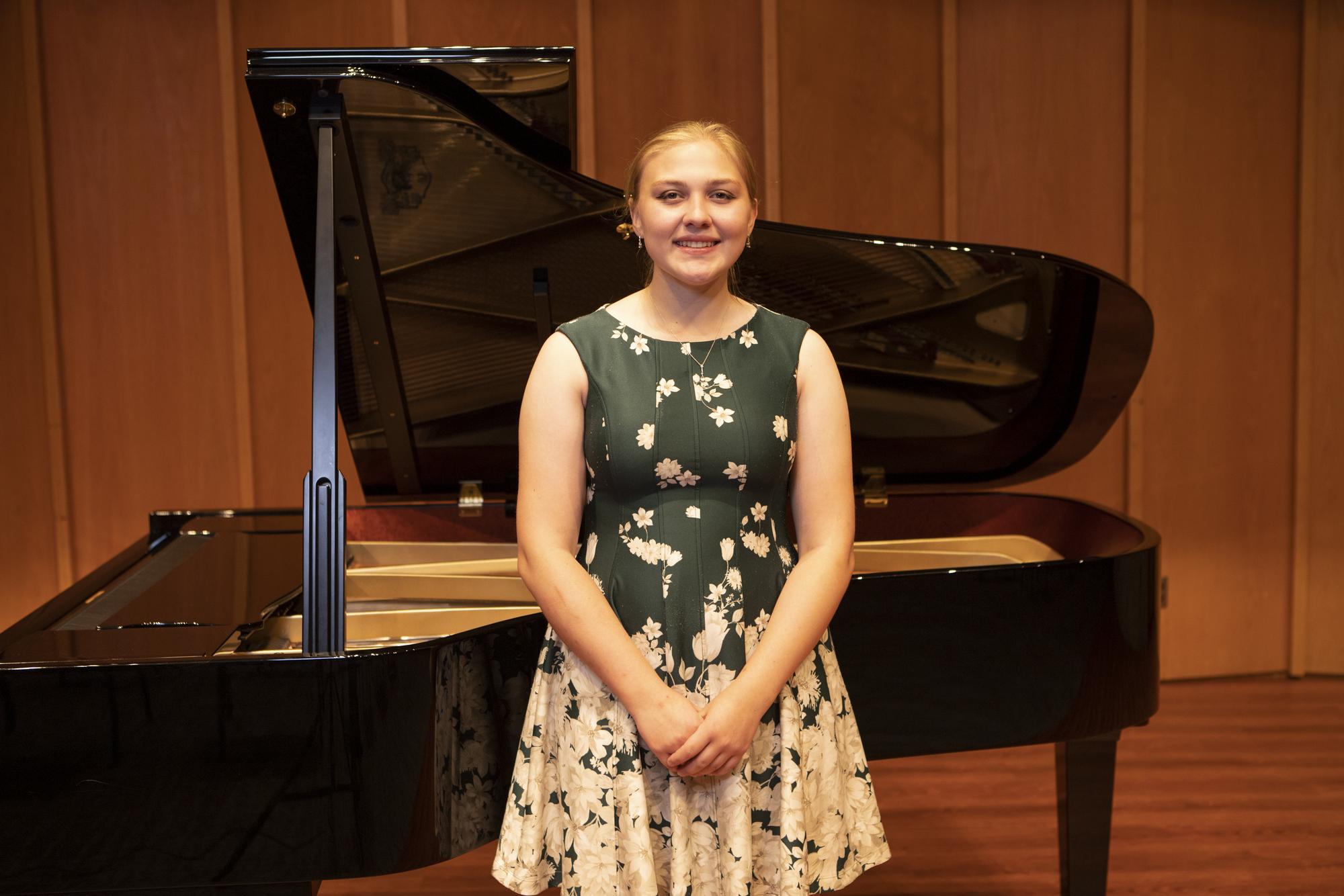 What did you want to be when you were growing up? When I was growing up, I wanted to be a veterinarian for the longest time. That interest diminished a bit next to music in high school but, I still entered NIU with the intentions of animal medicine. I've now honed in my focus to herpetology (reptiles and amphibians), in hopes of helping with conservation efforts or research.
What is your major (and/or minor) and why did you decide on this course of study? I'm a biological sciences major with two minors, in music and chemistry. I decided on biology so I could work with animals while my music minor helps me stay connected to my passion.
What is your favorite thing about studying and/or playing music at NIU? My favorite thing about studying music at NIU is how much I'm able to do despite being a music minor. The school invites anyone with an interest or passion to join ensembles and take private lessons. I've realized there's a whole new level of musicianship at NIU, and it drives me to practice whenever I can. I have a lot of freedom in what pieces I'm able to play and the professors are really accommodating of my major and coursework, while still giving me pieces that challenge me.
How have you connected with other students at NIU: I've connected with students at NIU by living in a dorm my first year, taking a couple in person classes, and joining some extra-curriculars. Music is definitely a HUGE factor in how I have so many friends.
Are you involved in any student organizations or extra-curricular activities? I'm currently involved in the Huskie Marching Band and the Committee for the Preservation of Wildlife. Marching band is the main reason why I know so many students on campus, and definitely helped me come out of my shell as a college student. The CPW is to help me connect more with my career focus as well as give back to the community.
Why did you choose NIU to study music? I choose NIU to study music partially because it's close to home for me but mainly because it's so flexible in what I'm able to do with music. I've joined a variety of ensembles and learned various instruments. I love how much I'm able to do despite it not being my major, as well as the variety of genres that are performed. I've learned so much about world music and culture from seeing different groups perform in the concert hall.
Who has been one of your favorite instructors/professors and why? One of my favorite professors has been JeongSoo Kim. She teaches piano lessons, and has been a big influence on my musical and academic growth. She always has positive energy for my lessons and takes the time to check in on my personal life and academics. She also encourages me to strive to do my best in everything, but also to take time for myself. She helped me explore musical levels I didn't even know existed, all while wearing a smile on her face.
Where is your favorite spot on campus or in the community? Why are you drawn to it? My favorite spot on campus is the lagoon behind the Music Building. I always go there when I need to clear my mind or if I have free time. I love the wildlife that I get to see and it always helps me take a step back and breathe.
What advice would you give to a student who is applying to colleges?  To any student applying to college, don't be afraid to connect with your department of study! They want to help you and will have a variety of resources for you to use, as well as know about opportunities to get you started on your career.
Coming to college, what is something that you have had to learn to do differently? Something that I had to learn to do differently after coming to college is time management. I've always struggled with that and I managed to scrape by in high school but the new level of independence really exposing things like that. I've found I have to chunk out time for different classes and work ahead, but also make time for my mental health. That's something that usually gets pushed to the side but mental health affects all areas of your life.
What do you do to relax or recharge? To relax and recharge, I like to play video games, nap, knit, or play the piano.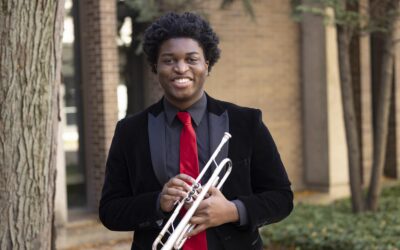 Music Huskie SpotlightHuskie Spotlight: Gabriel Wade, '24, Master of MusicWhat did you want to be when you were growing up?  Ever since starting band and piano class in middle school, I've always wanted to make music a major part of my life. That led to me pursuing a...