Huskie Spotlight: Hannah Speer, Music Education and Trombone Performance '23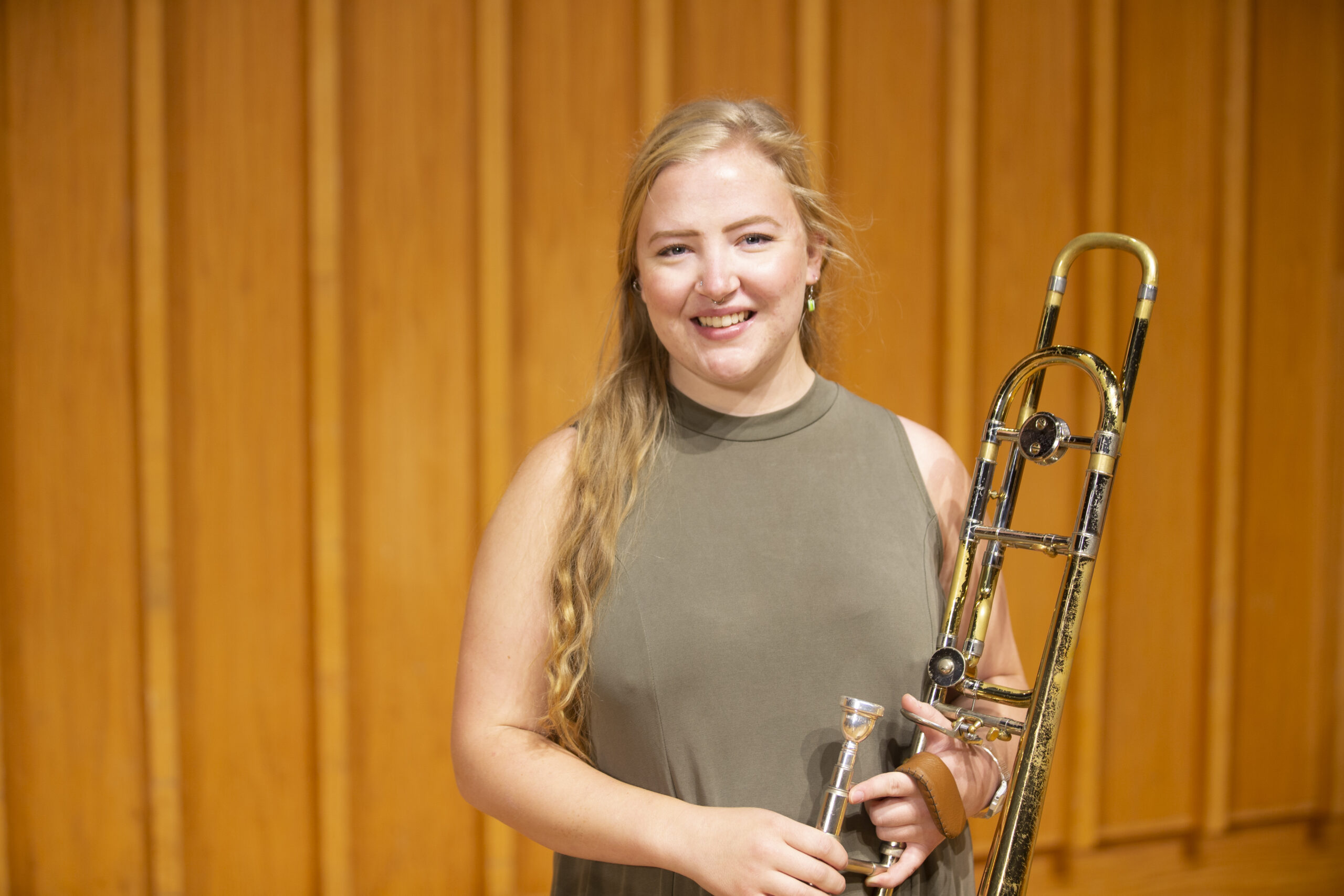 What did you want to be when you were growing up? Are you pursuing that as a major, or have you taken another path? I had no idea what I wanted to be when I was growing up! As I went through school, I kept playing trombone in band and eventually starting taking it more seriously in high school. Going into music made the most sense for me, and I don't really knew what else I would do.
What is your major (and/or minor) and why did you decide on this course of study? I am double majoring in music education and trombone performance. I chose to major in music because I love helping people and I love performing.
What is your favorite thing about studying and/or playing music at NIU? My favorite part of NIU is the trombone quartet I am a part of. The other chamber ensembles I have been in have been a lot of fun, and I feel lucky to be in a group that is working at such a high level.
Are you involved in any student organizations or extra-curricular activities? If so, which ones? How have they added to your experience as a Huskie? I joined the Penguin Players this semester and it has been so fun so far! I have never been a part of a musical, so I am learning a lot from the artists and everyone in the group. I am happy to meet other students outside of the music building, and other people in the community.
Why did you choose NIU to study music? I came to NIU because there are so many different ensembles working at high levels. I love the performance spaces that are available to music students, and that I still have the resources of a big university.
Who has been one of your favorite instructors/professors and why? What course do they teach? One of my favorite professors is Dr. Lucia Matos. She taught my music theory class and I am in her conducting class right now. She is so musical and has so much to teach everyone. She is also very helpful and kind when you make a mistake in class.
Where is your favorite spot on campus or in the community? Why are you drawn to it? My favorite spot when I first moved to DeKalb was the lagoon because it is a nice place to walk around, and I think looking at the geese is always funny. Since there are less restrictions on campus this year, I have really been loving being in the music library. My other favorite place to go on campus is the courtyard in Gabel Hall because of all of the flowers.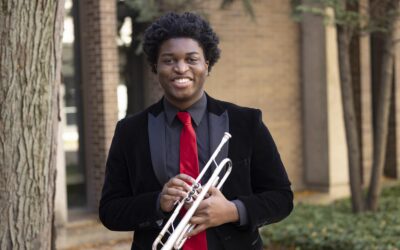 Music Huskie SpotlightHuskie Spotlight: Gabriel Wade, '24, Master of MusicWhat did you want to be when you were growing up?  Ever since starting band and piano class in middle school, I've always wanted to make music a major part of my life. That led to me pursuing a...