Huskie Spotlight: Hannah Kaspar, Music Performance, '22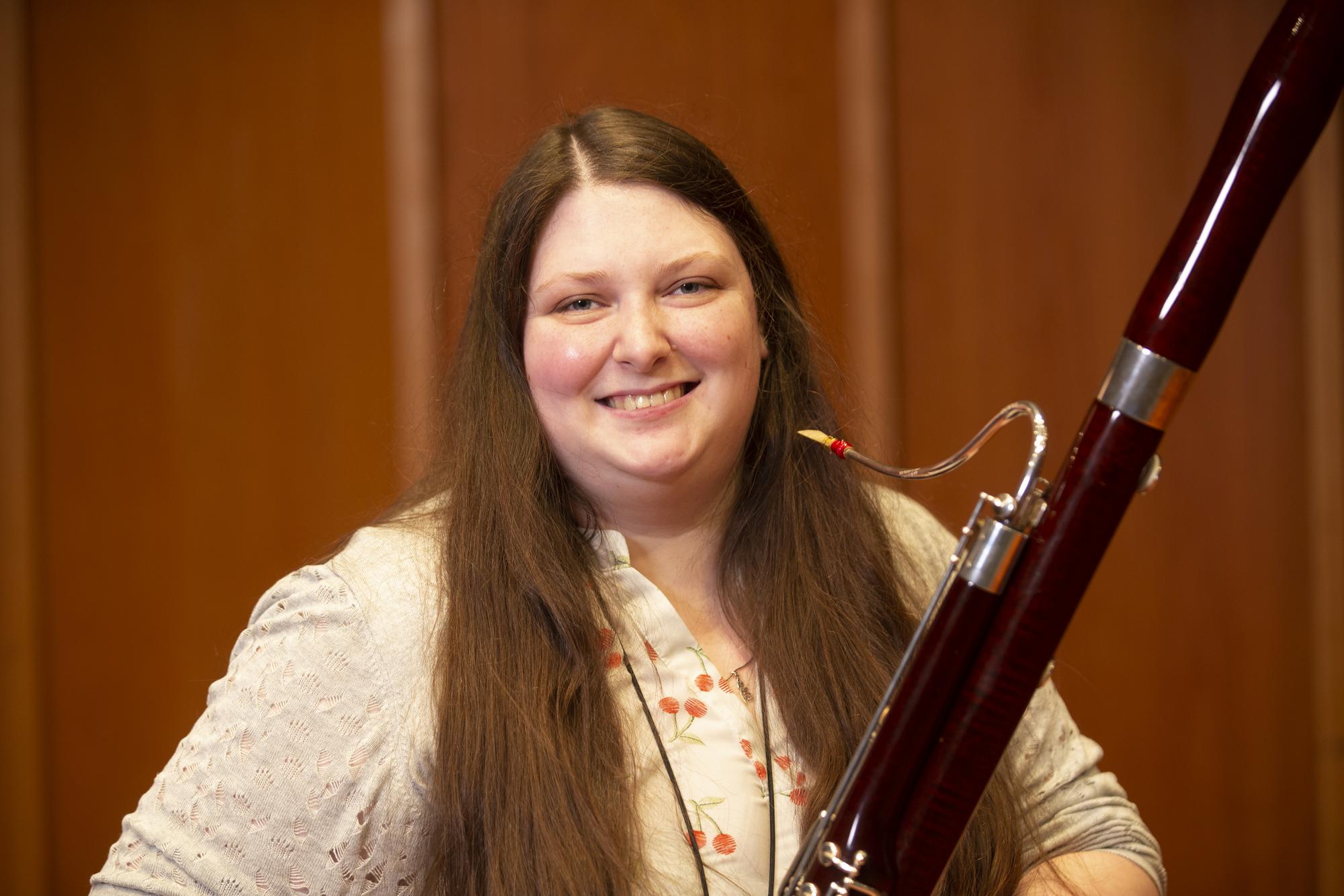 What did you want to be when you were growing up? When I was little I wanted to be a musician. I am pursuing that now in school.

What is your major (and/or minor) and why did you decide on this course of study? My major is music performance. I decided on this because I love playing. Making music is my favorite thing to do.
What is your favorite thing about studying and/or playing music at NIU? I really enjoy the atmosphere of the ensembles here. It is very welcoming.
How have you connected with other students at NIU? I have connected with other students through our shared classes and ensembles. I have several classes that overlap with the same people so it's easy to connect with them.
Who has been one of your favorite instructors/professors and why? : John Gaudette is probably my favorite professor. He teaches bassoon private lessons. I enjoy going to my lesson every week and he has always been encouraging of my playing.
Why did you choose NIU to study music? I chose NIU because I had friends that attended here and loved it. They talked it up and when I looked up the music program I was amazed by what I found online about it.
What advice would you give to a student who is applying to colleges?  Don't be discouraged if you are unsure of your major, you're able to change it.
What do you do to relax or recharge? I like to crochet and play video games to relax.
Coming to college, what is something that you have had to learn to do differently? I have had to learn to budget my time more efficiently because sometimes classes require more certain weeks than others and to be able to be flexible and give classes the time they need to be successful in.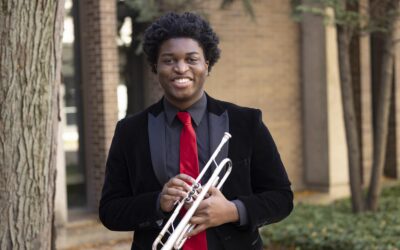 Music Huskie SpotlightHuskie Spotlight: Gabriel Wade, '24, Master of MusicWhat did you want to be when you were growing up?  Ever since starting band and piano class in middle school, I've always wanted to make music a major part of my life. That led to me pursuing a...