Huskie Spotlight: Gianna Capobianco, Master of Music, '23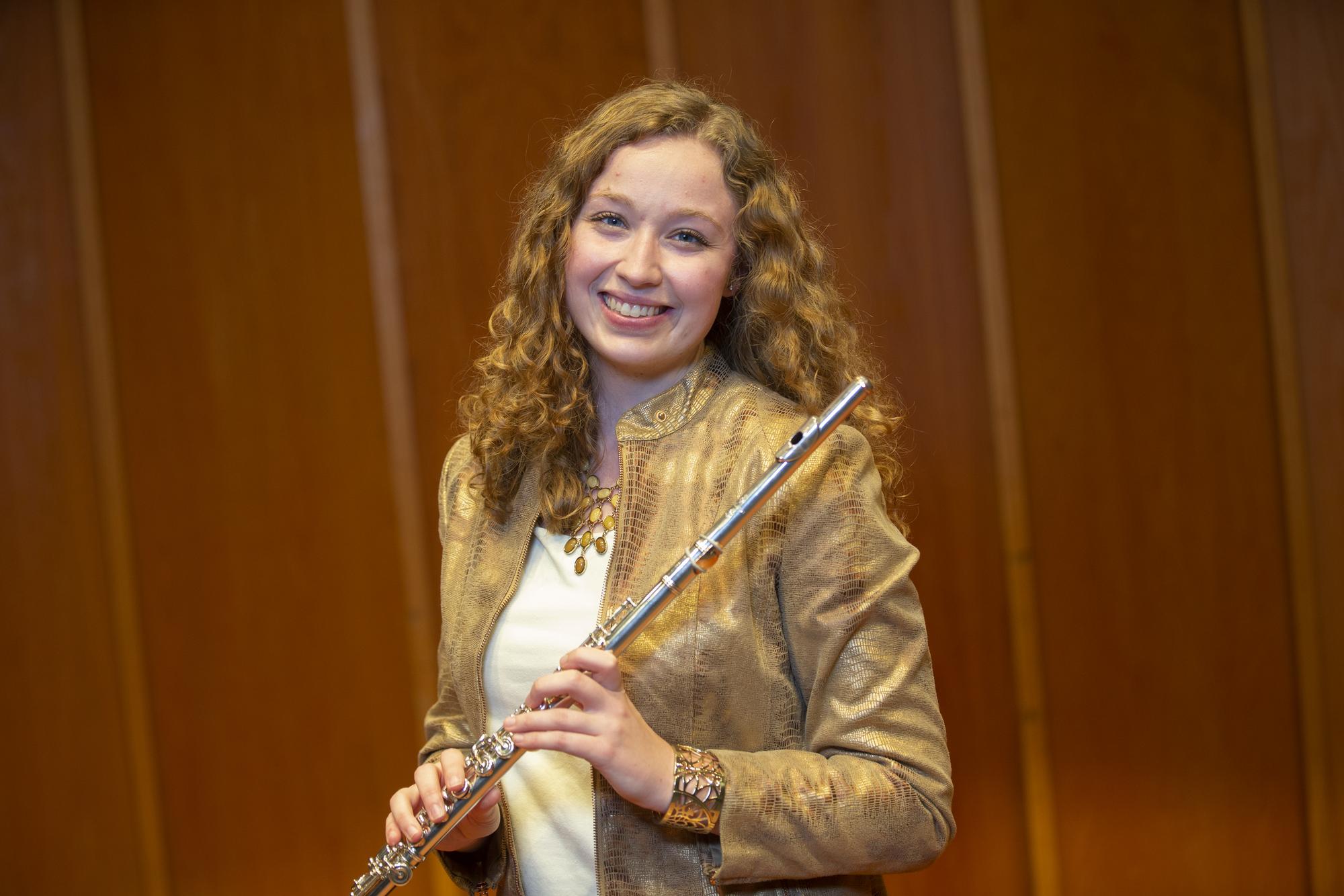 What did you want to be when you were growing up? Growing up, I wanted to be a professional dancer and dance teacher. During my senior year of high school, I auditioned successfully into Elgin Youth Symphony Orchestra and that organization single handedly changed my career path and inspired me to pursue a career in music.
What is your major (and/or minor) and why did you decide on this course of study? I am pursuing my masters degree in flute performance. I chose this degree so that I can be a better teacher for my students and to increase my overall musicianship.
What is your favorite thing about studying and/or playing music at NIU? My favorite thing about studying music at NIU is that each day I learn something new, and expand my musical horizons. I feel as though I am constantly evolving and stretching my musical knowledge and abilities with the help, wisdom, and guidance of the NIU faculty and my classmates.
How have you connected with other students at NIU? Playing in ensembles has been a wonderful way to connect with my fellow Huskies. There is something about playing and studying music together that creates a unique bond between musicians and I treasure the connections I have made.
Why did you choose NIU to study music? I chose to attend NIU to study with the flute professor here, Scott Metlicka. I studied with him during high school and when I found out he was teaching at NIU, I knew that this was the school for me. Additionally, NIU's location is ideal for me and allows me to keep my current work while pursuing a masters degree. Lastly, I greatly appreciate the value NIU places on the individual student and helping us to succeed.
Who has been one of your favorite instructors/professors and why? My favorite professor is Scott Metlicka, he teaches private flute lessons, coaches chamber music ensembles, and teaches the Flute Pedagogy course. His knowledge of flute and music is limitless and he shares his wisdom with his students in a way that is humble and helpful. I appreciate the care he shows for his students and how he selflessly goes the extra mile for us.
Where is your favorite spot on campus or in the community? My favorite spot is Cast Iron Coffee. Coffee shops are one of my favorite places to study or hang out in and Cast Iron is the ideal place for that. The drinks are absolutely delicious and the atmosphere is calming and super cute. I highly recommended the Huskie Latte!
What advice would you give to a student who is applying to colleges?  Present your authentic self during the application processes.
Coming to college, what is something that you have had to learn to do differently? I've had to learn to prioritize my time differently and to be really thoughtful about what is important.
What do you do to relax or recharge? I really enjoy working out and reading a good mystery novel.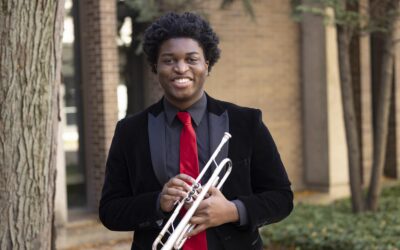 Music Huskie SpotlightHuskie Spotlight: Gabriel Wade, '24, Master of MusicWhat did you want to be when you were growing up?  Ever since starting band and piano class in middle school, I've always wanted to make music a major part of my life. That led to me pursuing a...