Huskie Spotlight: Daniël Smith, Music Performance, '25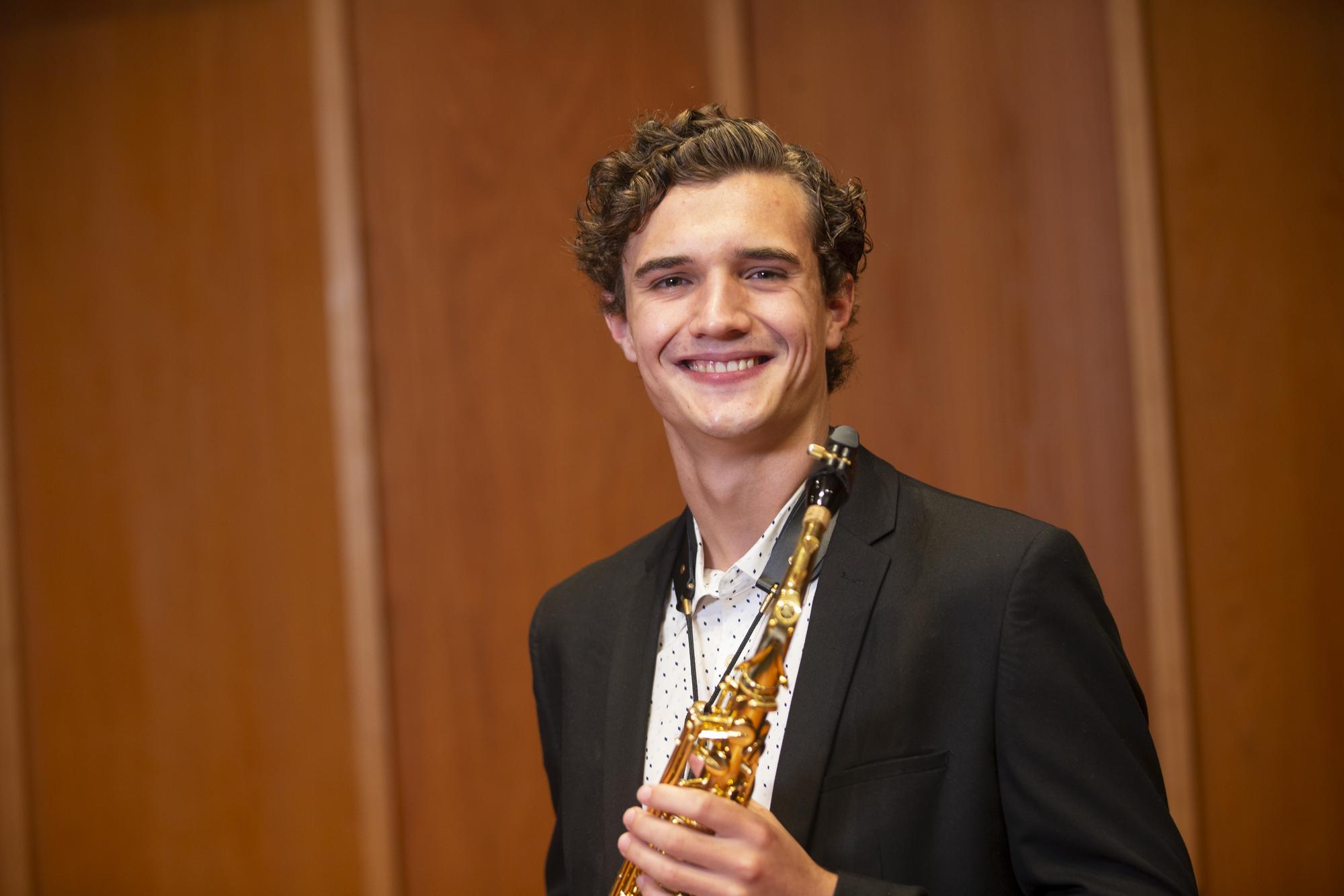 What did you want to be when you were growing up? When I was growing up, I wanted to be an Information Systems Specialist. I'm not pursuing that as a major now, and have chosen another path.
What is your major (and/or minor) and why did you decide on this course of study? My major is Music Performance. I realized later in high school that music was what I wanted to do with the rest of my life.
What is your favorite thing about studying and/or playing music at NIU? My favorite thing about studying music at NIU is being surrounded by other people who share the same passion as I do. Everyone is supportive of each other and it makes for a very encouraging environment.
How have you connected with other students at NIU? I play in the Wind Ensemble and the Saxophone Quartet at NIU which connects me to other students.
Are you involved in any student organizations or extra-curricular activities? The Saxophone Quartet and Wind Ensemble have been great experiences to be a part of. They provide an ensemble-based learning experience which is different from learning as a solo musician. It's also a lot of fun being part of something bigger than yourself.
Who has been one of your favorite instructors/professors and why? Dr. Thomas Snydacker gas been one of my favorite instructors at NIU. He is an amazing teacher who's love of music adds to the supportive environment in our practical lessons. He is also a very talented and experienced saxophonist from whom I learn a lot every time I see him for lessons or quartet rehearsals.
Why did you choose NIU to study music? I saw an ensemble performance at NIU in 2019, had a tour of the music building and met some professors. I immediately knew it was where I wanted to further my music studies.
Where is your favorite spot on campus or in the community?  I really like sitting next to the Lagoon on campus. It's great for unwinding and the view is nice.
What advice would you give to a student who is applying to colleges?  Just go for it. Wherever you go, you'll be able to meet wonderful people and learn a lot.
What do you do to relax or recharge?  I drink tea and I read books. I also take naps.
Coming to college, what is something that you have had to learn to do differently? I've had to learn to work a lot more efficiently with my time in order to get enough practice and other schoolwork done without it taking up every last minute of my day.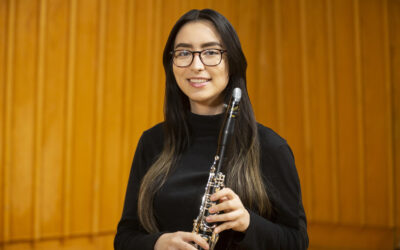 Music Huskie SpotlightHuskie Spotlight: Jennifer Estrada, Music Education, '22What did you want to be when you were growing up? Growing up I wanted to become a famous singer or actress. In elementary school, I was in choir all five years then joined band in fifth...