Huskie Spotlight: Dani'ca Richardson, Master of Music, '23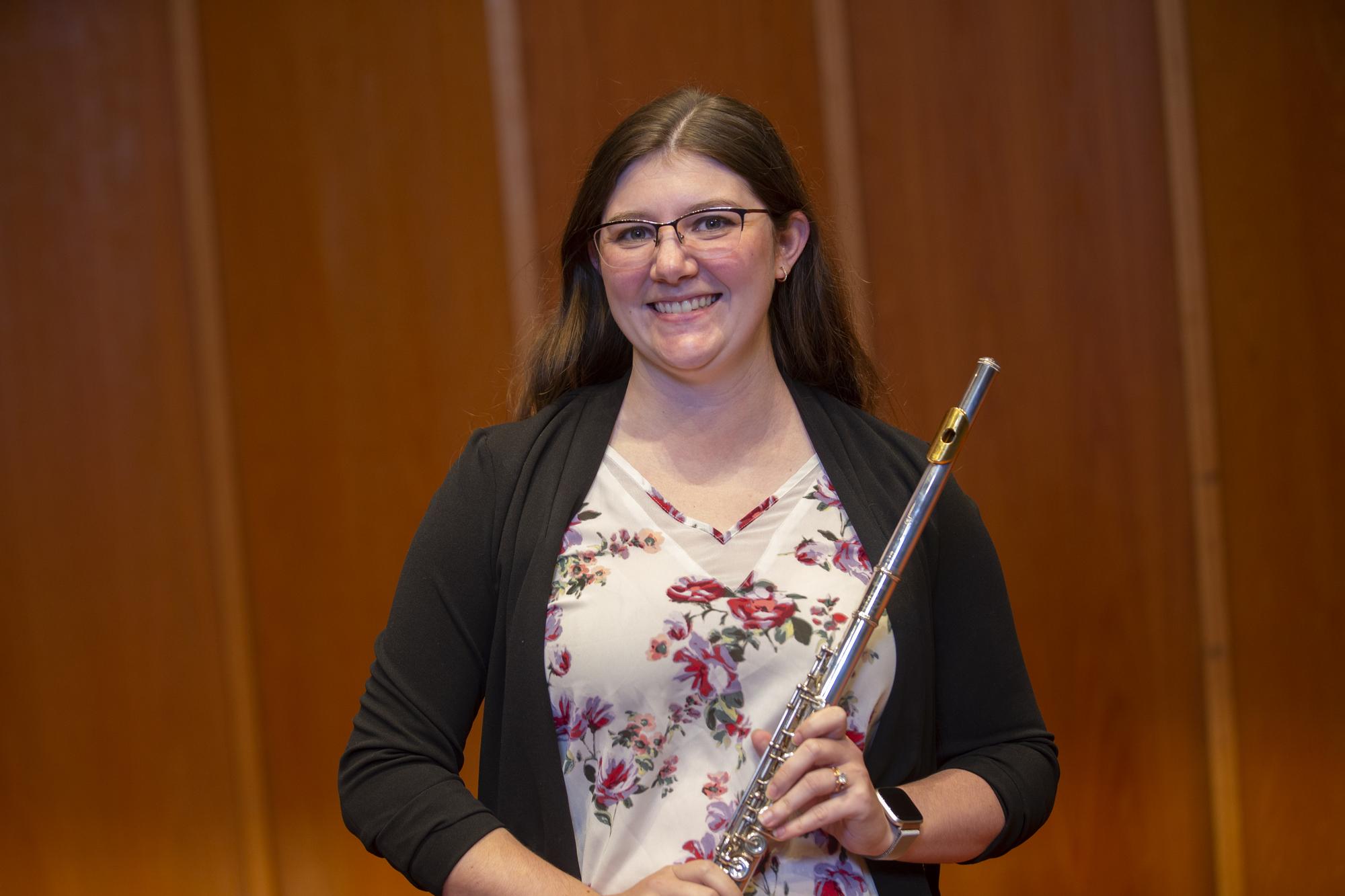 What did you want to be when you were growing up? When I was little I wanted to be a band teacher. In my life so far, I studied instrumental music education and received my bachelor's degree ,then I taught orchestra, choir, and general music for five years.  Now I am working towards my Master's Degree in Wind Conducting.

What is your major (and/or minor) and why did you decide on this course of study? Master's Degree in Wind Conducting. I wanted to go for this degree so that I could learn how to become a better communicator on the podium therefore helping me become a better band teacher.
What is your favorite thing about studying and/or playing music at NIU? My favorite thing about studying music at NIU is the collaboration and support that I have from the faculty and staff in the department.  I also really enjoy working with the different ensembles and working towards becoming a more well rounded musician.
How have you connected with other students at NIU? I get to work with many students here on campus though my work with and teaching of the different ensembles.  My position is great because I get to work with students who are both in the department and other parts of campus.
Are you involved in any student organizations or extra-curricular activities?  I am currently the graduate assistant/field technician for the Huskie Marching Band here on campus.  I think it has added to my experience as a Huskie in a positive way.  I was able to join the students on campus during band camp and meet new people.  Also being able to go to all the home games and support the football team has been  blast and I really feel like part of the campus community.
Why did you choose NIU to study music? I like that NIU music has a conservatory style curriculum.  It really gives me a chance to take a deep dive into my course of study and I have many opportunities to practice and perform in front of various ensemble.
Who has been one of your favorite instructors/professors and why? What course do they teach? I would have to say Dr. [Thomas] Bough.  When I am in a lesson by myself, group lesson, or even in front of an ensemble I can tell that he really cares about me and my progress as a student.  He always encourages me to ask questions and try different motions in conducting but also helps me grow as a professional.
Where is your favorite spot on campus or in the community? Why are you drawn to it?  I think my favorite spot is the Concert Hall.  I love how the hall looks and feels and seeing the organ makes me awestruck every time.  I also love that every time I'm in there I hear music become alive and powerful, even in the soft, subtle moments.
What advice would you give to a student who is applying to colleges? Make sure it feels like home.  This could potentially be your home for the next four years.  So you want to feel happy, confident, and comfortable in everything you do on campus.
Coming to college, what is something that you have had to learn to do differently? Time management.  In college I had to learn how to be responsible for my own schedule.  This includes both studying and work.  It's important to take time for yourself and learn how to manage your calendar and time in a way that it works for you, not against you.
What do you do to relax or recharge? My favorite thing to do when I am trying to relax and recharge is to put on comfy clothes, wrap myself in a fuzzy blanket with a hot drink and a snack and play Animal Crossing if I'm alone or any other game (tabletop or video) if my husband is with me. I also like to go long distance hiking through national and state parks.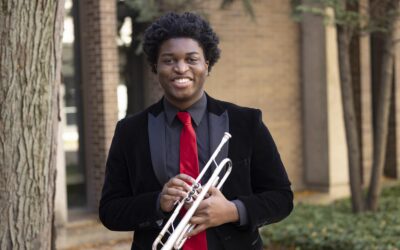 Music Huskie SpotlightHuskie Spotlight: Gabriel Wade, '24, Master of MusicWhat did you want to be when you were growing up?  Ever since starting band and piano class in middle school, I've always wanted to make music a major part of my life. That led to me pursuing a...