Huskie Spotlight: Brian Thompson, Music Education, '22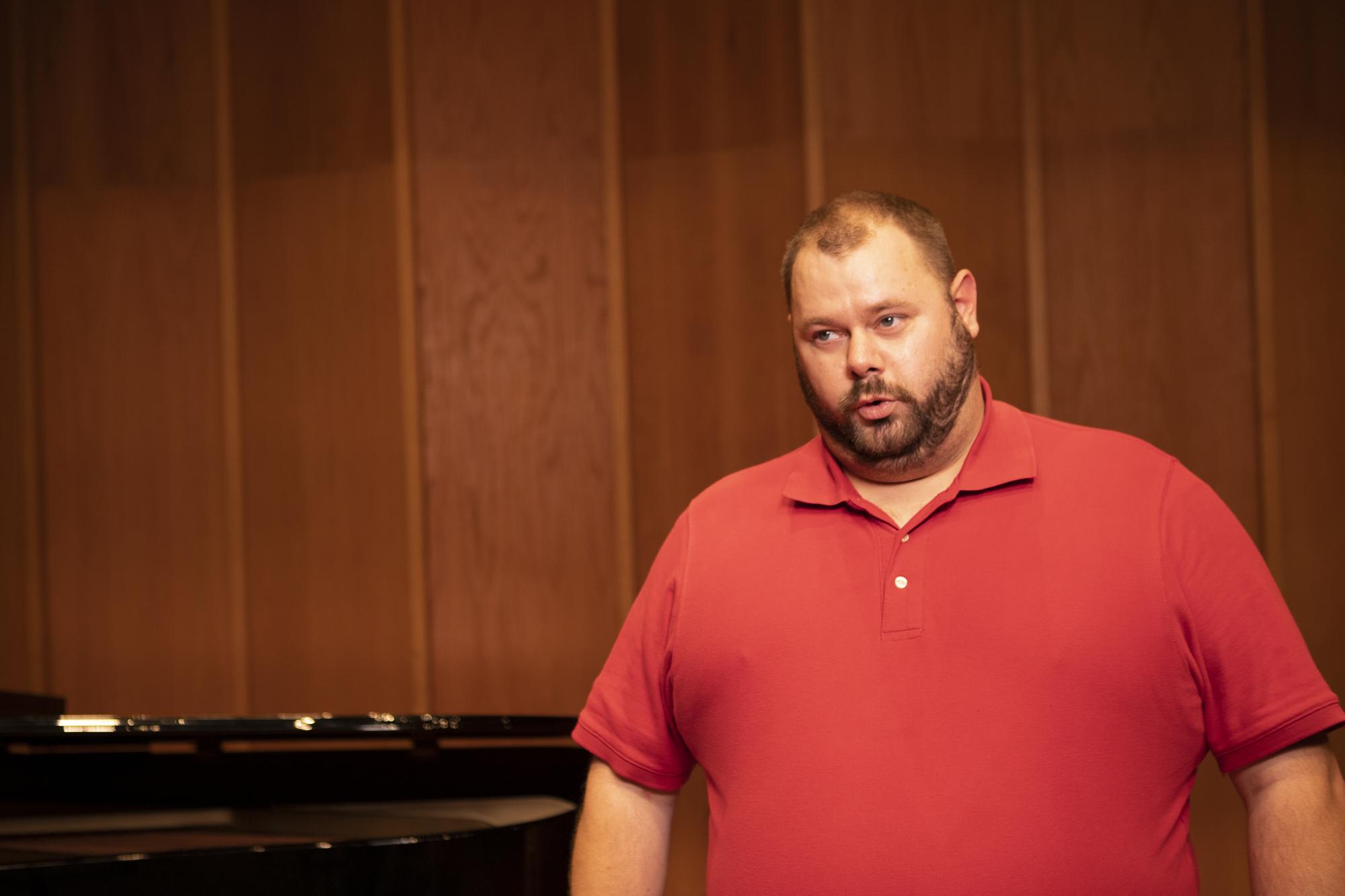 What did you want to be when you were growing up?  I wanted to be in the medical field in some capacity, but not sure what.  Once I earned my associate's degree in occupational therapy, I worked in a school for four years.  I loved every minute of what I did, but something was missing.  I figured out that I needed my own classroom.  So I came back to NIU to earn my bachelors in vocal music education.
What is your favorite thing about studying and/or playing music at NIU? The ensembles are so talented.  They are well rehearsed, well prepared to play anything, and they collaborate so much.
How have you connected with other students at NIU? I am a member of Tau Sigma, the transfer student honor society here at NIU.  That has connected me with students from all over campus.
Are you involved in any student organizations or extra-curricular activities?  Tau Sigma has been so wonderful.  I get a chance to meet students from all over campus and share our experiences here in the Music Building.
Who has been one of your favorite instructors/professors and why? Dr. Mary Lynn Doherty teaches our Middle School and High School Methods classes for the vocal majors. It is nice to have some as experienced as her share her knowledge of what students need from us as teachers.  It is invaluable.  Dr. Eric Johnson is the Director of Choral Activities here at NIU and also teaches specific classes, such as choral arranging, choral conducting, among many others.  He is so knowledgeable about how to lead an ensemble and the work it takes to get a group ready to sing.
Why did you choose NIU to study music? NIU has the best music program I could find in any of the Illinois schools, as well as it is near my home in Freeport.
Where is your favorite spot on campus or in the community? Why are you drawn to it?  When the weather is nice, it is so nice to sit out on the lawn by the library.  Such a rich open space with very little distractions.  When the weather is a little rough, the Music Library is where I spend my time for the same reasons.
What advice would you give to a student who is applying to colleges?  You don't need to know what you want to do right away.  Follow your gut and try new things.  Join music organizations as they take students from any discipline.  GET INVOLVED!!!
What do you do to relax or recharge?  I enjoy bowling and playing competitive softball.  Also, taking my dog for long walks is a good way to disconnect from things.
Coming to college, what is something that you have had to learn to do differently? I learned to love myself differently. I learned that my strength areas are good enough for me.  Don't sweat the little things and keep your eyes on the big picture.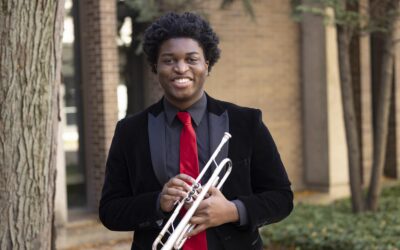 Music Huskie SpotlightHuskie Spotlight: Gabriel Wade, '24, Master of MusicWhat did you want to be when you were growing up?  Ever since starting band and piano class in middle school, I've always wanted to make music a major part of my life. That led to me pursuing a...