Huskie Spotlight: Annie Sun Chung, Master of Music, '22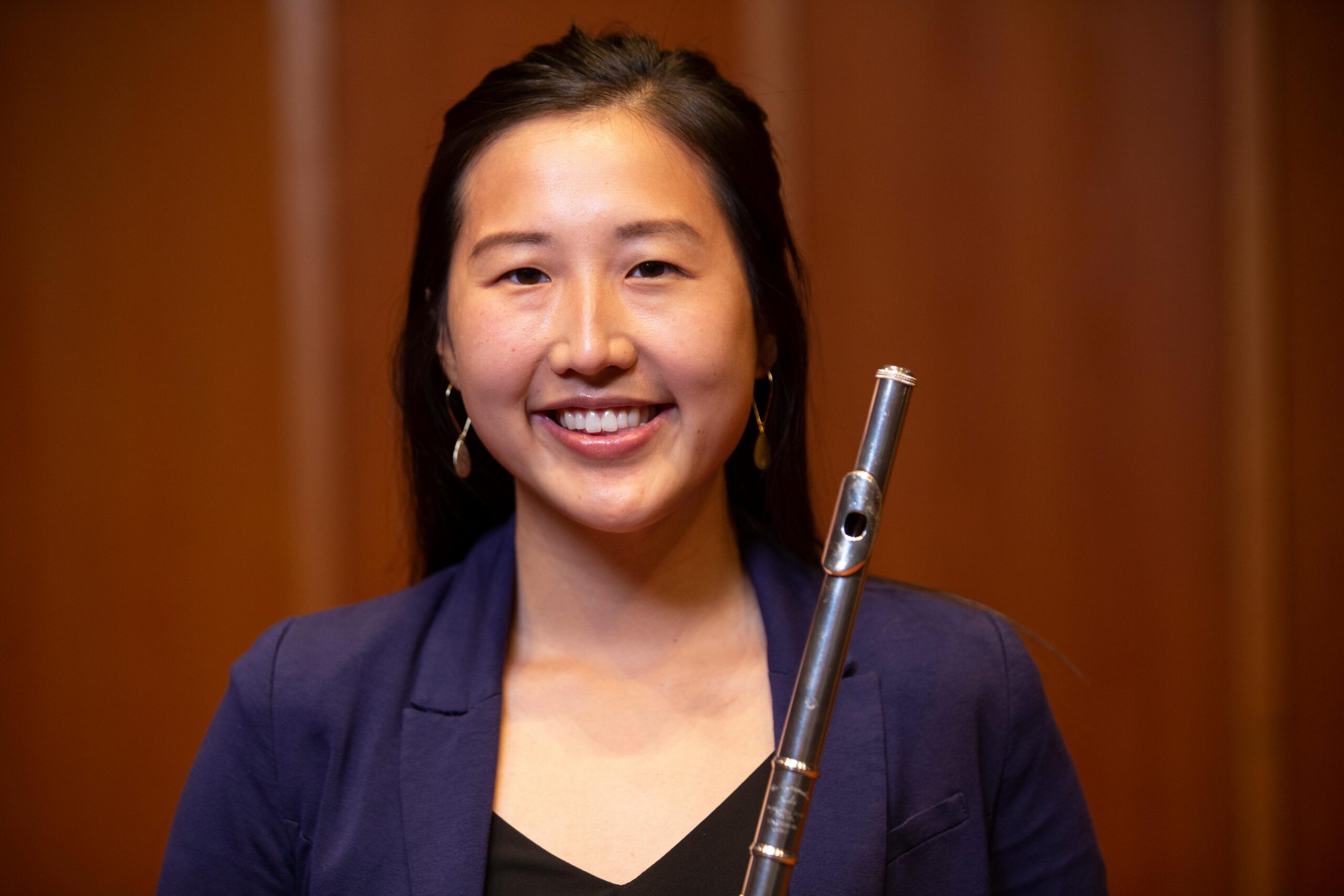 What is your major (and/or minor) and why did you decide on this course of study?: My major is wind band conducting. I decided to study to become a better educator for my students.

What is your favorite thing about studying and/or playing music at NIU? My favorite thing about studying and playing music at NIU is the community. The professors are brilliant and are always willing to help. The students are hard working and humble. I appreciate the supportive atmosphere and the opportunity to pursue my interests.
How have you connected with other students at NIU? While we make music, we connect in another level that I find truly special. Making music with other people is truly the highlight of my day. I have seen growth in myself as a person and musician, as well as other people.
Who has been one of your favorite instructors/professors and why? What course do they teach? I gained respect for my professor Dr. Thomas Bough, who is my primary mentor for my major. He models hard work ethic and inspires the ensemble to achieve excellence. I pick up new rehearsal techniques and lessons at every rehearsal.
Why did you choose NIU to study music? I chose to study at NIU because of the inclusion of diversity in music and race. I feel safe and advocated as a minority in my field.
What advice would you give to a student who is applying to colleges? : My advice is to seek wise counsel from older people you trust. Be organized in your research and have thorough understanding of your goals and places you apply to. Schedule a lesson with the professor.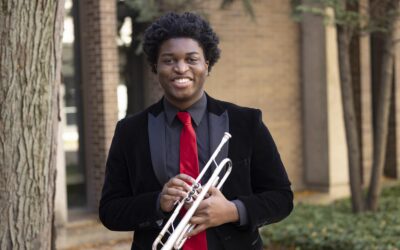 Music Huskie SpotlightHuskie Spotlight: Gabriel Wade, '24, Master of MusicWhat did you want to be when you were growing up?  Ever since starting band and piano class in middle school, I've always wanted to make music a major part of my life. That led to me pursuing a...