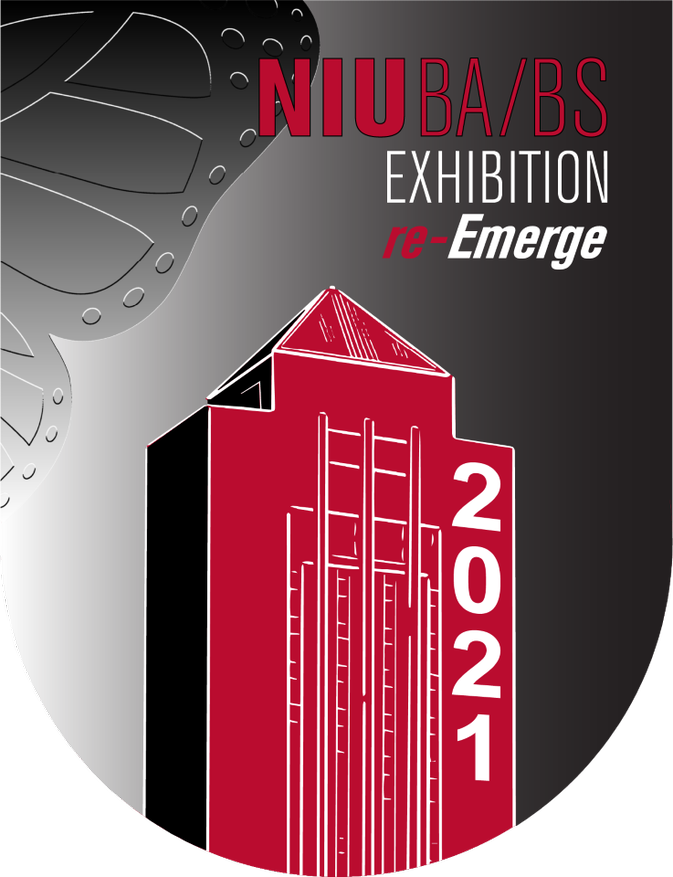 After nearly a year and a half without face to face exhibits the School of Art and Design is excited to host re-Emerge, an exhibition of work by recent alumni in the School of Art and Design at the historic Egyptian Theatre in downtown DeKalb, during Corn Fest, August 27 – 29.
"This exhibit features selected works from our 2020 and 2021 BA and BS in Art alumni," said John Siblik, associate professor and coordinator of the bachelor's degree programs in art. "While we had an outstanding experience working remotely, building a virtual exhibit together, and preparing for careers in the arts, it is wonderful to host these alumni and celebrate their accomplishments. I look forward to witnessing the continued impact our recent alumni make on our communities.
"Corn Fest serves as a homecoming of sorts for the DeKalb and NIU community," he said. "We look forward to catching up with everyone during this exhibit and at the same time celebrate the renovations just completed at the historic Egyptian Theater in downtown DeKalb during."
Re-Emerge: the exhibit featuring recent gradates from the Bachelor of Art and Bachelor of Science programs in Art coincides with Corn Fest in DeKalb, August 27-29.
Exhibition dates:
Friday, August 27, 5 p.m. – 11 p.m.
*Saturday, August 28, 11 a.m. – 11 p.m.
Sunday, August 29, 11 a.m. – 6 p.m.
* – A reception will held Saturday from 1 p.m. – 3 p.m. drinks will be available for purchase
Links
Poster design by 2021 BS in Art alumni Christopher Broek