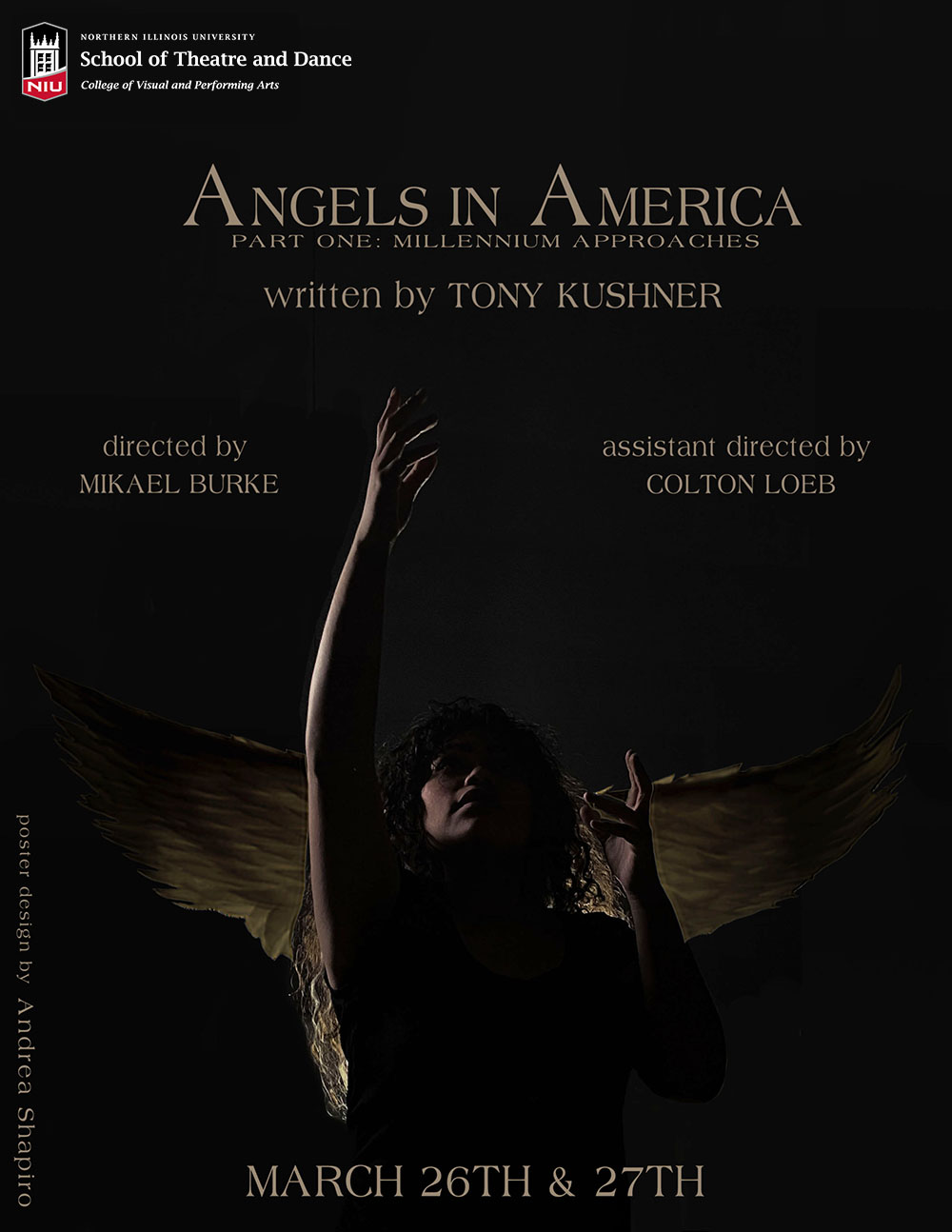 The NIU School of Theatre and Dance presents a live streamed performance of Tony Kushner's Angels in America. Tickets are free of charge and can be reserved online. Performances will be streamed at 7:30 p.m., Friday, March 26 and Saturday, March 27.
The School of Theatre and Dance began experimenting with presenting theatre online in early 2020 due to the COVID 19 pandemic. In the Spring 2021 semester, we are continuing this presentation of non-traditional performances to showcase the work of our students and faculty, and we are pleased to be able to now share them with you!
This performance will be streamed on Zoom Webinar. You will receive a confirmation once you place your order. Then, 60 minutes prior to the show, you will receive a customized link and password to the performance. Please ensure your email address is accurate when checking out.
We are currently transitioning to a new ticketing system and appreciate your patience. Please email srosenik@niu.edu if you have any questions or trouble reserving your ticket.
If you would like to donate to the School of Theatre and Dance, please follow this link and choose "School of Theatre and Dance" in the menu. Thank you, as always, for your patronage.