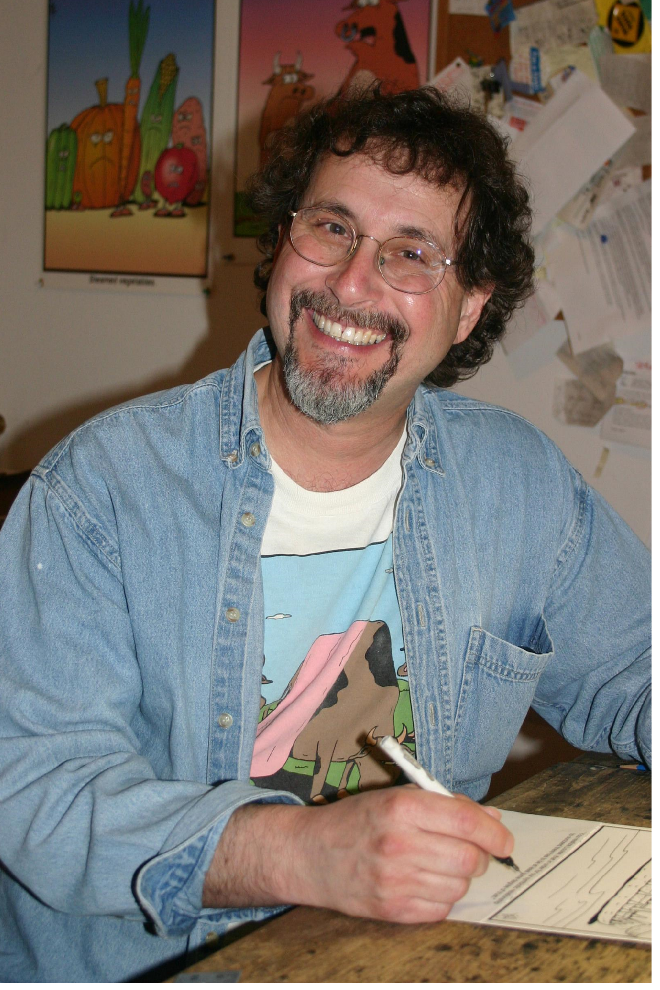 Cartoonist Leigh Rubin, whose cartoon "Rubes" is syndicated in more than 400 media outlets worldwide and distributed by Creators Syndicate will take part in an online visiting artist presentation with the NIU School of Art and Design, Thursday, March 4 at 11 a.m.
Rubin is an accomplished author and cartoonist. He has written 20 books. 2019 marked the 35th anniversary of Rubes®.
His work has been featured in film, television and advertising. Leigh also enjoys a busy schedule giving thought-provoking and entertaining presentations on art and creativity at conferences, as well as professional organizations all around the country.
In 2018 Leigh began his tenure at Rochester Institute of Technology as the college's first Cartoonist-in Residence.
In addition to print, Rubes® also has appeared in advertising, on television and the big screen. View his work at rubescartoons.com.
HIs virtual visiting artist presentation is free and open to the public via Zoom, Thursday, March 4 at 11 a.m.