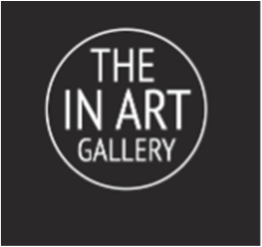 Haley Clancy Inyart, co-director of The In Art Gallery, an online gallery and resource for artists in all ranges of careers to have a platform to exhibit artwork and reach a global audience, will be the subject of a Zoom meeting, Thursday, February 25 at 11 a.m.
The In Art Gallery provides opportunity for artists to submit work in various mediums in an international juried competition. In a world in which travel restrictions and access to art are becoming limited, we are looking to create a space for artists to build their career with a professional experience. We are looking to provide artists with an avenue to have their work seen by professional artists, professors, curators, and critics across the globe. It is within the galleries goals to collaborate with other establishments in a way to support arts in different communities.
Haley Clancy Inyart received her Bachelor of Fine Arts Degree in Art and Design with a focus in Drawing at Southern Illinois University Edwardsville. Haley had a solo exhibition at The Governor French Gallery in Belleville, Ill. titled 'Fridges and Freezers'.
Haley has shown work in numerous shows including, the 28th Cedarhurst Biennial Juried Exhibition, the 16th Regional Juried Exhibition at Freeport Art Museum and The Edwardsville 200th Anniversary Show at the Edwardsville Arts Center. Haley has also completed a large-scale sculpture for SIUE's Sculpture on Campus Competition, she received the 'Dennis De Toye' Award' for her eight-foot sculpture of a steak which can be seen on the SIUE campus. The environment and the meat industry are concepts which her work revolves around. Haley is an avid runner and spends most of her time outdoors.