Mary Holland, a 2007 BFA graduate of the NIU School of Theatre and Dance is the co-writer and co-star of Hulu's acclaimed new holiday movie, Happiest Season. Holland co-wrote the romantic comedy with Clea DuVall, whom she starred with on HBO's Veep, and the film also stars Kristen Stewart, Mackenzie Davis, Dan Levy, Mary Steenburgen, Alison Brie, Aubrey Plaza, and Victor Garber. The film follows a woman (Davis) who brings her partner (Stewart) home to meet her family for the holidays while she struggles to come out to her conservative parents.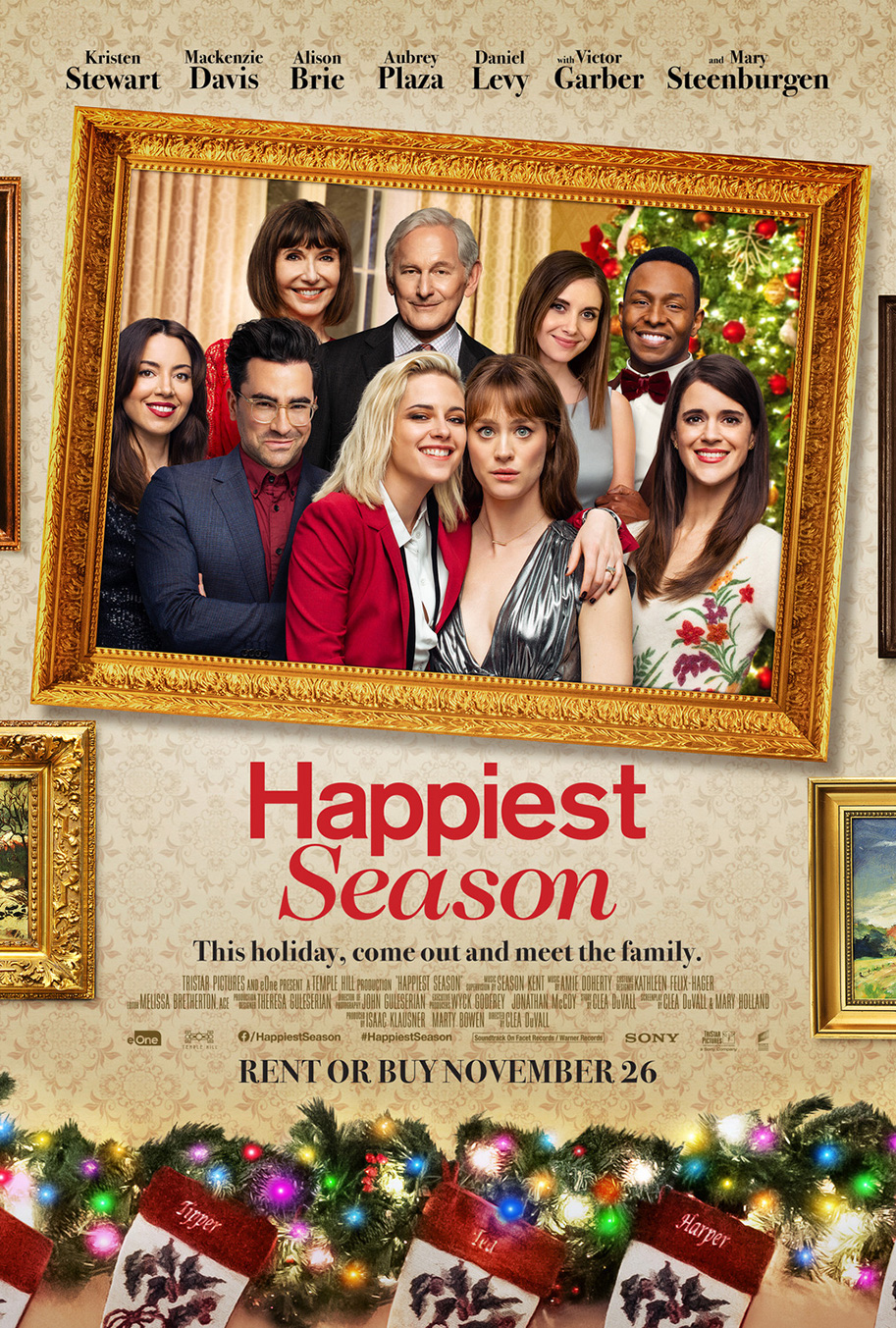 Happiest Season was produced by TriStar Pictures and was originally scheduled for a theatrical release on November 20, 2020. Due to the COVID-19 pandemic and its impact on in-theater releases the film was sold to Hulu where it debuted on November 25.
The film is set in, and was filmed in, Pittsburgh and production finished in February just before the pandemic caused an industry-wide shutdown.
Holland plays Jane Caldwell, the younger sister to Harper (Davis) and Sloane (Brie).
Mary recently appeared on The Three Questions with Andy Richter podcast where she talked about writing and starring in Happiest Season. She also discussed studying theater at NIU, how the Galax, Virginia native learned about NIU, why she chose to study at the university and how her senior BFA showcase helped her land an agent before she moved to Los Angeles.