The Illustration area of the School of Art and Design presents a visiting artist talk with independent artist Ki, Wednesday, October 28 on Zoom.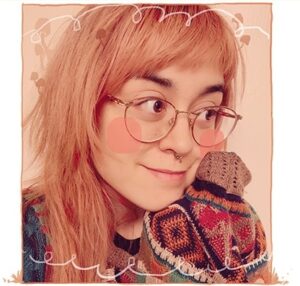 The visiting artist talk will be held at zoom.us/join at 5 p.m. The Meeting ID is 880 3625 2467 and the password is 155171.
Ki holds a BFA in Illustration from NIU and is an accomplished artist named a Spectrum Rising Star in 2019 and as earned honorable mention in 2017. Their work is featured at gawki.net.
Ki is a biracial, poly-am, pan, vegetarian, indie artist who focuses primarily on creating content that reflects what it's like being these, dabbles in fantasy works, and/or revolves around anything relevant to being in the moment. Long-term goals are to make art that channels genuine human feelings and thoughts, and challenges social norms. Currently, lives in Minnesota with a co-op, working on taking real life action and fundraising for the movement towards equal rights of BIPOC, LGBTQIA+, and others oppressed by capitalism, the United States government, racists, etc.