Mary Lynn Doherty, associate professor of music and coordinator of music education in the NIU School of Music is one of the presenters at this summer's Illinois Comprehensive Musicianship through Performance (ILCMP) professional development seminar.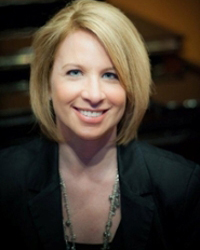 ILCMP is continuing its tradition of providing summer professional development for music teachers. This year's professional development will be presented as a webinar and is designed to discuss pragmatic instructional strategies for navigating music students through today's ever-changing reality. More than 100 educators have already signed up.
Topics include:
Maximizing the use of specific affective outcomes to motivate students both on and off campus
Exploring social justice through diverse programming
Using technology to create unique musical experiences
Doherty is leading a session titled, "Prioritizing Black American Composers and Social Justice through the Lens of CMP.
She will also be assisting with other sessions.