The spring class of 2020 hasn't had a traditional conclusion to their studies, but they do have a lot of great stories.
Over the summer months we'll be profiling some of them.
Dajhumbay Russell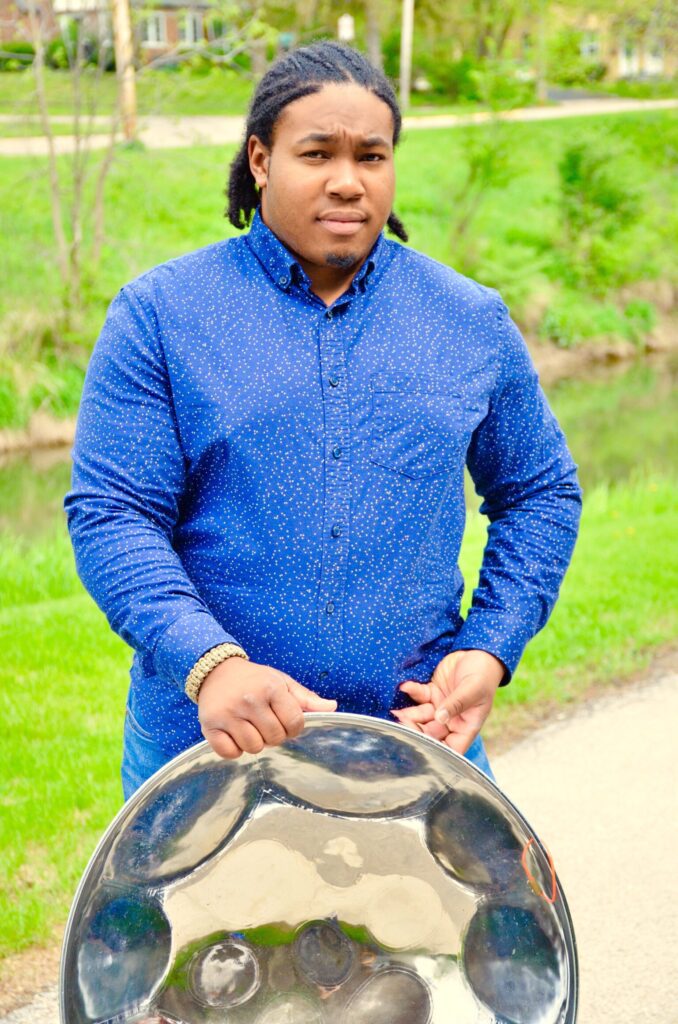 Degree Earned: Bachelors of Arts in Music Education and Music Performance
Hometown: West Bloomfield Michigan
High School: Homeschooled through Accelerated Christian Education program (A.C.E)
What are some of your best memories of your time at NIU?
NIU Steelband for all six years
Rides to and from performances with my band mates and the performances themselves
Got to perform with steel pan greats like Andy Narell, Victor Provost, Leon Foster, and our very own professor Liam Teague
NIU Huskie Marching Band my first year
Percussion Ensemble
Jazz Combo
Going to the football games (when I had time)
Lastly, the many people that I met that made the experience so much fun and inspiring. My peers and the daily journeys we embarked upon. Ha ha.
What's next for you?
Now that I've completed my degree I am looking to start teaching music in the public school system. I'm open to teach in Illinois (of course) Michigan, and/or Florida. I will also continue what I've always loved to do which is perform at many different venues over the summer. Gigging will always be a part of my professional career. Looking further down the path I'd like to start a private lesson studio where I will teach students how to play the steel pan, drum set, and piano.
What's one piece of advice or something you learned that you know you'll be leaning on as you start the next phase of your career?
One piece of advice I've learned is that you should always be looking for ways to improve yourself. Never stop growing. However, make sure to pat yourself on the back for the accomplishments you have made and be confident in yourself. There will always be people who will criticize what you are trying to do. Stay true to yourself.
How was your experience at Northern different than what you expected when you started?
Something that was different from what I expected in my first year were the people I spent my free time with. I spent a good deal of time with friends from a slightly different demographic from my own. Between the steel pan studio (consists of all pan majors) and people from drum line, I was welcomed into more of a family type of environment than one might expect their first year.
If you could thank someone, or more than one person, that you didn't get a chance to thank before you left, who would it be and what would you say?
It would be Professor Liam Teague, Lynn Retherford, and Dr. [David] Maki.
To Liam:
Thank you for all that you poured into my life. Thank you for teaching me to reach for the stars and to always be aware of my progress. Thank you for always keeping it real with me and being more than just my professor. You've been a mentor and a true inspiration! I've learned so much just from your work ethic and dedication to your craft alone. I feel blessed to have been your student.
To Lynn:
Thank you for all of your assistance and support. As the music students always say you're the one that we come to when we're in need of serious help! You're like a superhero. I can't count how many times I came to you with issues regarding registration, licensure and just day to day questions and every time you were able to help me in some way or another! So, I thank you so much for always being a helping hand.
What's something you'd like to come back to do one more time?|
That's easy! Come back and play with the NIU Steelband just one more time!
What are some of the things you're most proud of from your time at Northern?
Greatly improving  my musicianship both on paper and practice
Getting to trade solos with Victor Provost (truly an Honor)
Performing at Virginia International Pan Fest
Performing with the Chicago Sinfonietta at the Chicago Symphony Center
Producing a great senior recital
If you could give some advice to the high school class of 2020, what would it be?
Always be true to yourself, but be open minded and hear people out. Choose your professors/classes wisely and your friends even more wisely. Enjoy every moment of this experience! Meet new people. Go to as many events as you can without sacrificing your homework. Take breaks. Get yourself a great study buddy. Always have a plan! Face every obstacle with courage. Be confident in what you do know but also realize you don't know everything. Most Importantly, don't be afraid to ask for help! That is one of the most mature things you can do.
Keep an eye out for more profiles of the NIU College of Visual and Performing Arts class of 2020.