Mary Lynn Doherty, associate professor of music and coordinator of music education in the NIU School of Music has been selected as an Outstanding Mentor by the Presidential Commission on the Status of Women.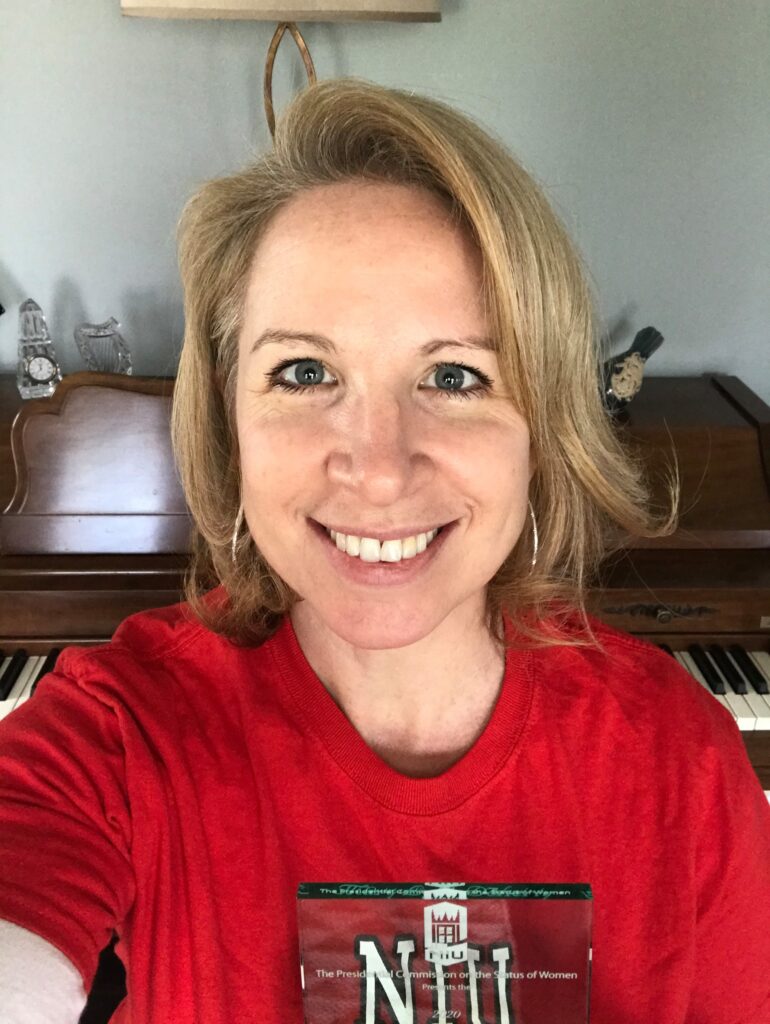 The award recognizes individuals who have shown exceptional commitment to advancing the careers and educational goals of NIU women students, staff or faculty. Awardees are those who consistently act as an exemplary teacher, coach, advisor, facilitator, resource and creates opportunities that help proteges achieve their goals.
Doherty is a children's music specialist and has taught in Iowa, Wisconsin, and Illinois at the K-12 and university levels. She received her Master of Music degree and her Ph.D. in Curriculum and Instruction in Music Education degree from the University of Wisconsin-Madison and her Bachelor of Arts degree from Luther College (Iowa).
"Dr. Doherty is an exceptional teacher, advisor and facilitator that is constantly mentoring students, alumni, current and future teachers, junior faculty and peers," said Andrew Glendening, director of the School of Music. "She's been a champion of underserved populations and access to music education."
This past year, Doherty curated and hosted NIU's first Urban Music Summit, bringing in NIU alumni to share their experiences teaching in urban landscapes including Chicago Public Schools and non-profit outreach programs. She co-presented, along with assistant professor of music education Christine D'Alexander, ongoing research at the National Association for Music Education (NAfME) conference, on the topic of composer diversity in the K-12 music context, focusing on female and minority representation amongst composers and conductors.
D'Alexander said, "I am inspired by her personal and professional mentorship, her passion and drive towards excellence in her teaching goals and student involvement, and ongoing commitment towards social justice and cultural diversity in music education."
Eric Johnson, professor of music and director of choral activities at NIU said, "A great strength that Dr. Doherty possesses is her capacity to see beyond the status quo. She sees what should be and is persistent in working towards that goal. The greatest benefactors of her drive are her students as they witness an educator who is laser focused on the success of her students."