Oona Holtane says her love of art and illustration goes back as long as she can remember, when as a three-year old she was watching Disney's The Aristocats while, "holding a pudding spoon in one hand and a crayon in the other."  The junior illustration major from Sycamore has been developing that talent ever since, and the results are impressive.
For the second year in a row, one of her works has been selected by the Society of Illustrators in their Student Scholarship Competition.  It was one of only 300 accepted from more than 8700 entries submitted by 2,114 students from 72 colleges and universities.
"I love to use illustration to tell stories and evoke emotion, " she said.  "While I do enjoy working on editorial illustration in class, animation has always been a passion of mine, so I work on developing that skill outside of school."
"Last year, the piece that was accepted looked completely different from the work I produce now. The illustration was a very minimalistic self-portrait, a fashion illustration of sorts. However, this year, the illustration was extremely experimental, almost appearing primitive in nature. It's very encouraging to see one of my most authentic works be accepted into the competition!"
Holtane's "method" for that piece was effective, but probably not one she wants to repeat.
"Oddly enough, I sketched the piece when I got my wisdom teeth removed. After I woke up from the anesthesia, I felt a strong impulse to draw. So, I scribbled a portrait of Tessa Violet and a few other friends. Most of the drawings ended up looking very strange. Tessa's portrait was the only one that I looked at and thought 'Ah, this one's all right.'"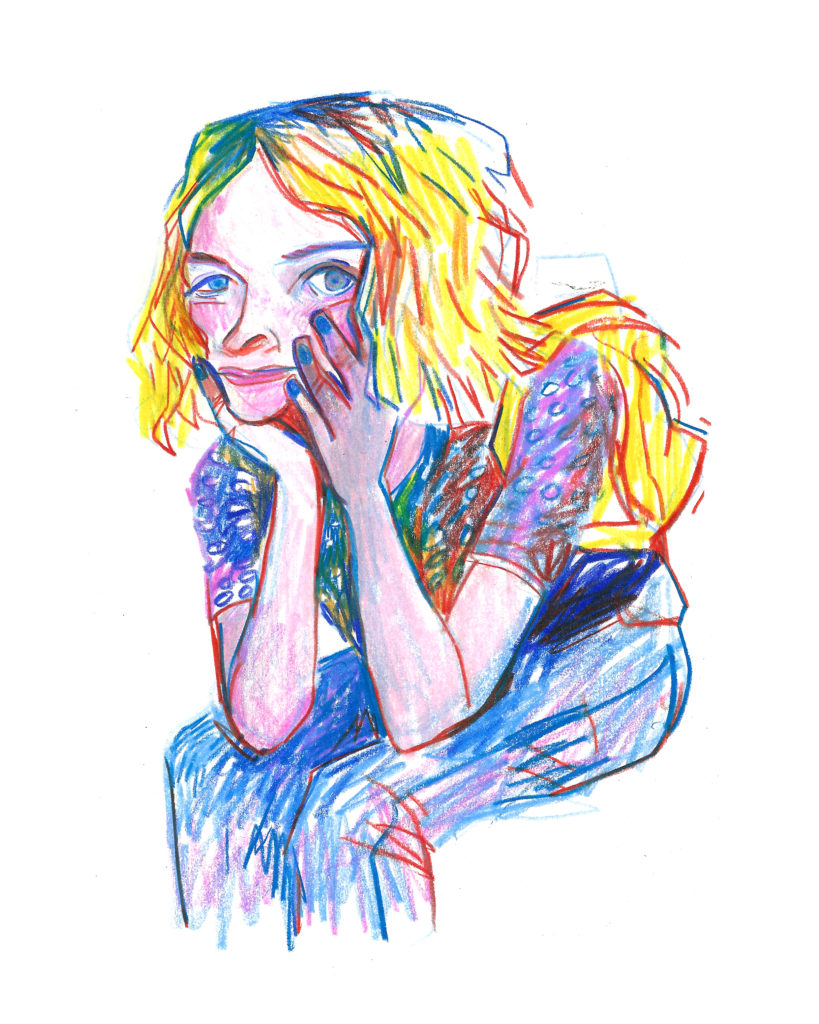 While having work selected by the Society of Illustrators is big news, it's not the only cool thing that's happened to her lately. She will be spending her summer working at the place that has inspired her for as long as he can remember.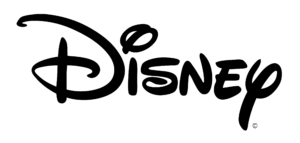 "I'm going to be staying in Los Angeles, working at Disney Animation Studios alongside other interns and the art department. We'll be collaborating on a short film and some other assignments!"
It's not the first time she's applied for the internship.  When she didn't receive it last year she sought feedback as to what she needed to improve, and took those critiques to heart.
"The recruiter encouraged me to work on developing character relationships, focus more on storytelling, and to include pieces in my portfolio that are more authentic to my vision.  After I received that feedback, I hunkered down for that entire year working to improve my portfolio."
In November at the animation expo CTNX, she interviewed with the recruiter from Disney, and then spent the next six weeks focused intently on perfecting her internship application.  "I just put my all into it," Holtane said. "It meant sacrificing hobbies and a social life, but it definitely paid off!"
In February her phone lit up with a call from a Burbank, Calif. area code and the recruiter told her she had earned the position.
"I still can't believe it. I still double check to make sure that this actually happened, because it's a dream come true. There are so many people who have supported me on this journey, and I feel so much gratitude towards that. I don't think I could have achieved this opportunity without the support of my friends and family. I'm so excited to just absorb as much as possible and meet some amazing artists."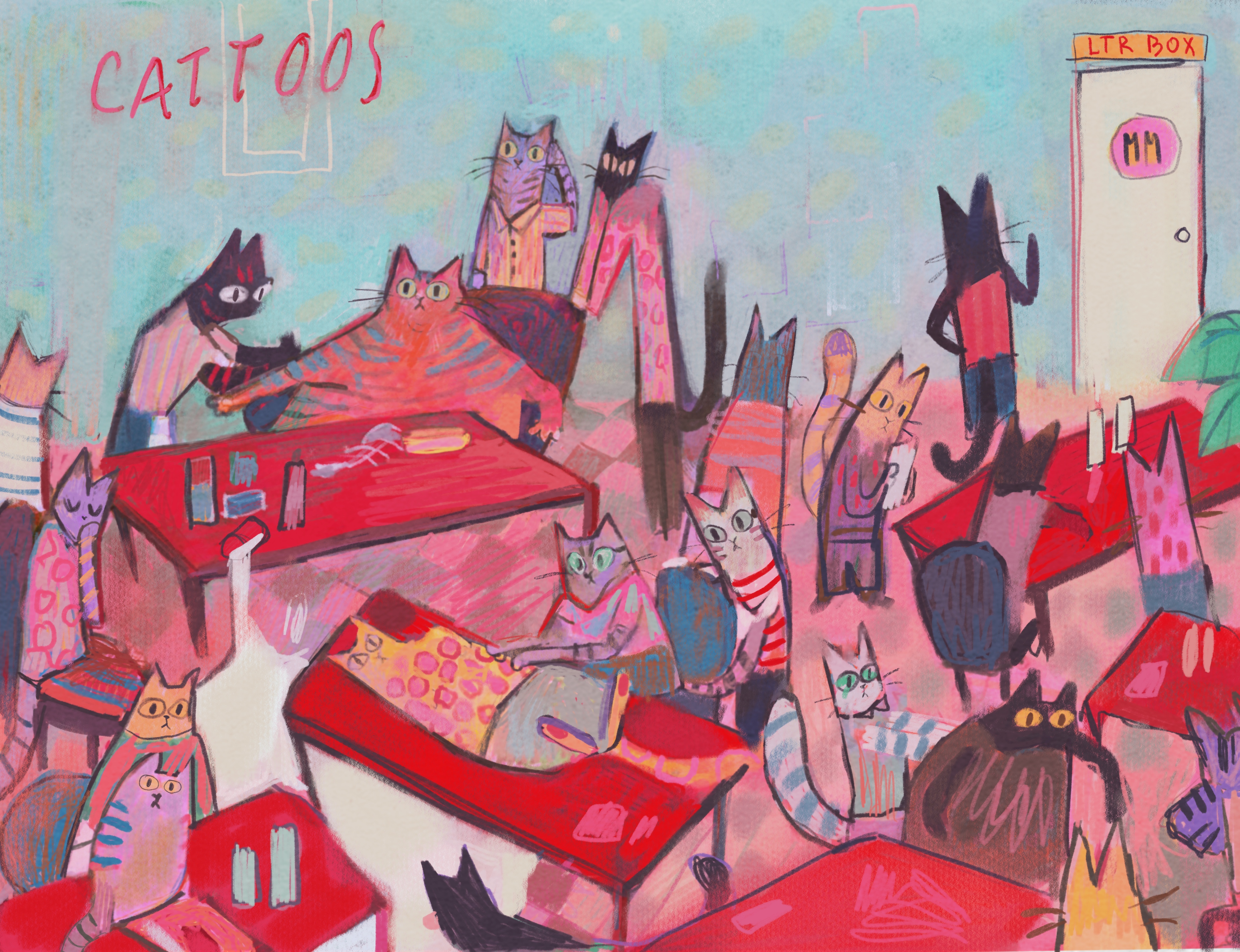 For Holtane, the internship is a big step towards her goal of working in the animation industry.
"One of my dreams is to eventually direct a feature animation film. I want to take risks and tell stories that really have a positive impact on people and the animation industry. Animation allows me to combine my love for art, film, fashion and music into a piece that can really make a difference.
"I'd also like to eventually be able to be an advocate to reverse the diminishing amount of creative freedom in school settings. Not many people are encouraged to follow a creative path, and are often scolded for doing things they're passionate about.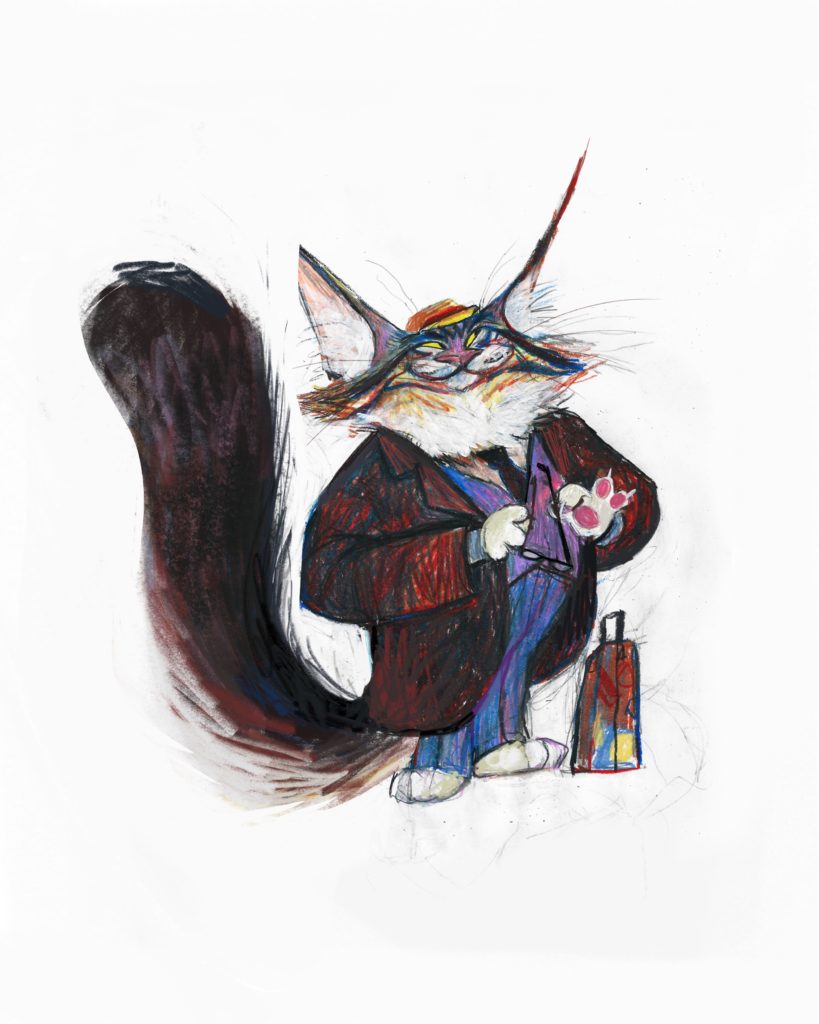 "I believe that if someone is motivated and not afraid to work hard, they can achieve their dreams. You could go to the best art school in the country, and if you're not focused and motivated, you wouldn't really leave the same as someone who worked hard."
She hopes to have an impact on young artists the way one of her professors helped her find her way through what she describes as "creative blockage."
"Billie Giese [NIU associate professor of art] really let me experiment with my work in life drawing," Holtane said. "I was doing hyper-realism for the longest time, but it wasn't really creatively fulfilling. So, I decided to take some risks and draw in a way that felt natural. It looked like a three-year-old's scribbles, but it helped me realize why I started creating art in the first place. It wasn't to impress anyone, it was to have fun. I'm very thankful she encouraged this, because every day, I found new ways to challenge myself. What I found comfortable was drawing things exactly how they look. The big challenge was finding a way to be expressive and individualistic with my art.
"I'm really thankful for this experience at NIU, because if I had gone to a different school, I probably wouldn't be where I am now."