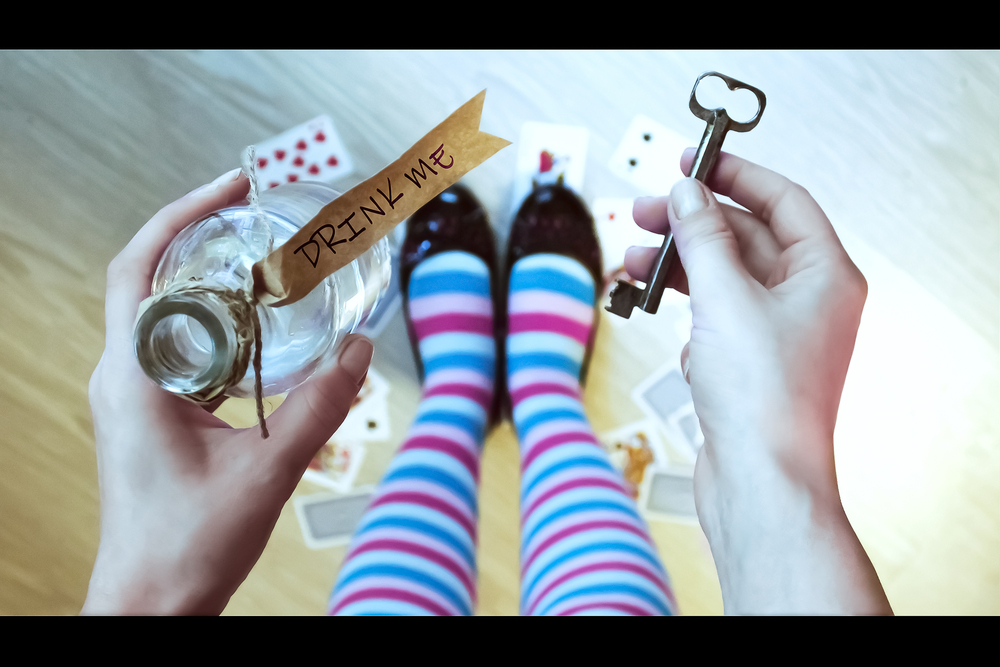 The School of Theatre and Dance presents Wonderfully Alice in the Stevens Building's Black Box Theatre, April 3 – 7. Performances are Wednesday through Saturday at 7 p.m, with matinees Saturday and Sunday at 2 p.m. Buy your tickets online or at the Stevens Building Box Office.
Wonderfully Alice is a faculty-driven, student-created devised piece based on the imagination, language, and whimsy of Lewis Carrol.
Devised theatre is a method of theatre-making in which all pieces arise from collaborative or improvisatory work, and is often referred to as "collective creation." Together with our faculty, our students will work to create for you a truly original and fantastical show that you won't want to miss.
Performances
Wednesday, April 3, 7:30 p.m.
Thursday, April 4, 7:30 p.m.
Friday, April 5, 7:30 p.m.
Saturday, April 6, 2:00 p.m. and 7:30 p.m.
Sunday, April 7, 2:00 p.m.
Purchase Tickets