Dr. Alexandra Green, who attended the NIU School of Art and Design from 1991 to 1993, returns to campus for this month's entry in the Elizabeth Allen Visiting Alumni Speakers in Art History series.  Green is the Henry Ginsburg Curator for Southeast Asia at the British Museum, and her presentation is titled, "Image as Information: Materialising the Buddah in Late Burmese Art."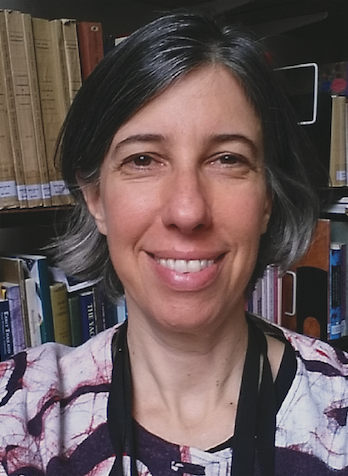 Her lecture will be held Tuesday, November 11 at 5 p.m. in Jack Arends Hall room 111.  The lecture is free and open to the public.
Green's recent publications include "Buddhist Visual Cultures, Rhetoric and Narrative in Late Burmese Wall Paintings" (Hong Kong, 2018) and "From Collecting History to Iconography: Southeast Asian Shadow Puppets in the British Museum" in the Journal of Siam Society.
Currently, she is working on an exhibition about Sir Stamford Raffles' Javanese collections that will open in 2019.  Her research interests include narrative theory, collecting history, the relationships between world and image, and the role of art in the study of Asia.