The NIU School of Music has announced an open call for auditions, casting all roles in NIU Opera Theatre's spring 2019 production of Gilbert and Sullivan's "The Pirates of Penzance."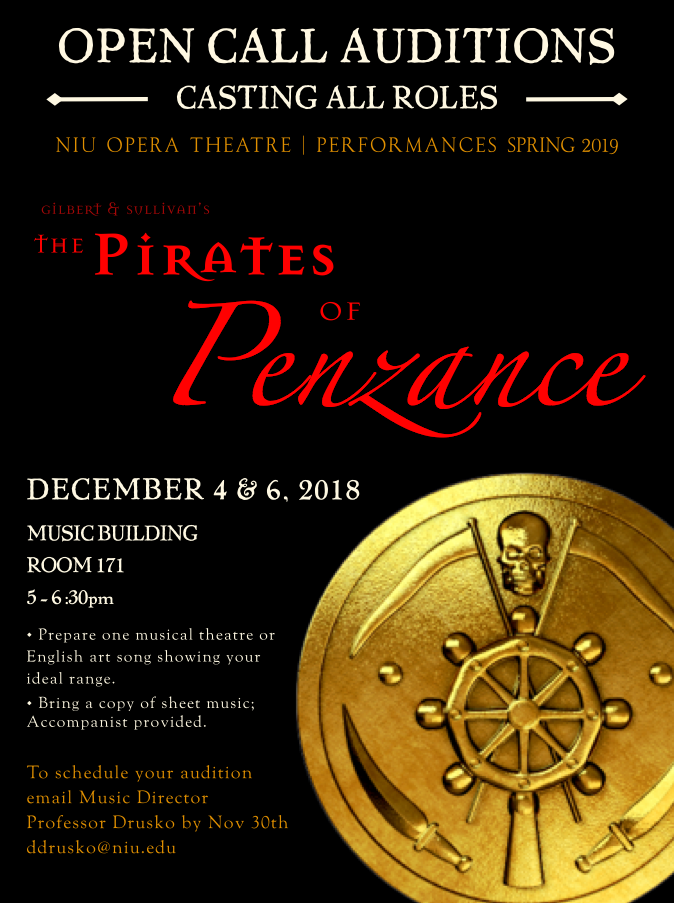 Auditions will be held December 4 and 6 from 5:00 – 6:30 p.m. in Music Building Room 171 on NIU's main campus.
Prepare one musical theater or English art song showing your range.  Bring a copy of sheet music.  An accompanist is provided.
To schedule your audition e-mail music director Professor Danko Drusko by November 30 at ddrusko@niu.edu.
Don't miss the fall Opera Theatre production at NIU with performances on November 13 and 15 at 6:30 p.m. in the Recital Hall in the Music Building.  Get your tickets online or at the door.