Time is of the essence in a unique event coming up in the NIU School of Music.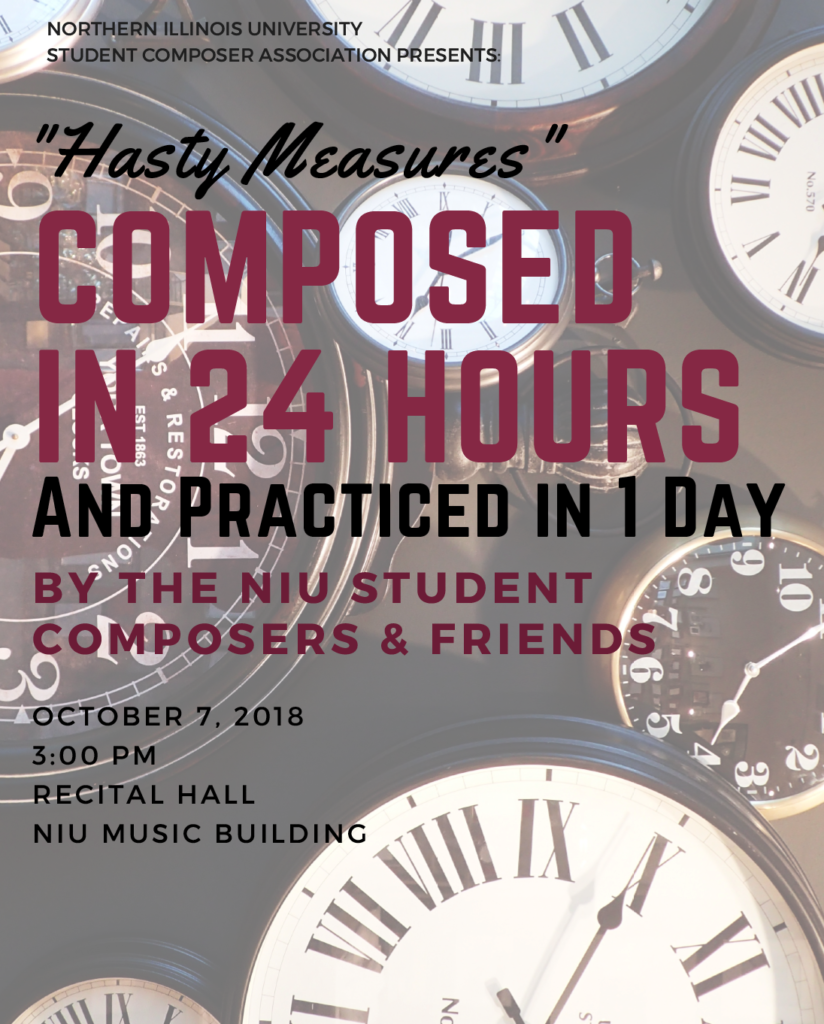 The newly formed Student Composer Association in the Composition Area of the School of Music is going to put themselves to the ultimate test of speedy composing in an event they have aptly named "Hasty Measures."
On Friday, October 5, the student composers will be randomly be paired with musicians.  They will have 24 hours to compose a piece.
Then, on Saturday, Octobver 6, the musicians will have just 24 hours to prepare the piece.
The result culminates in a free concert on Sunday, October 7 featuring these completely new works, at 3 p.m. in the NIU Recital Hall in the Music Building.
Don't miss, "Hasty Measures: Composed in 24 Hours and Practiced in One Day" by the NIU Student Composers and friends.